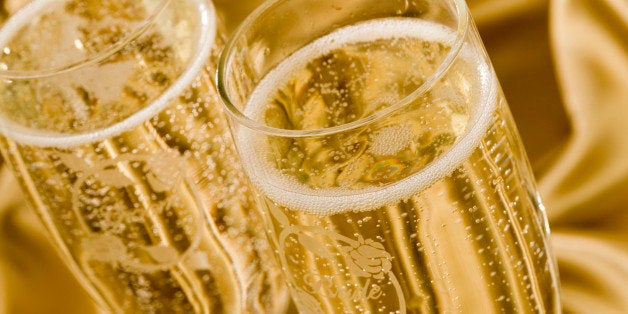 There's one thing many of us know about Champagne, and it's that we like it. There's something about the bubbles, elegant glasses, and its pale amber color that makes the world feel festive and celebratory. But, that's where most of our knowledge stops.
With New Year's Eve right around the corner -- the one night of the year most of us will be drinking our fair share of bubbly -- we feel it's only right to explain the difference between sparkling wines and Champagne. Because the truth of the matter is, unless you're throwing down a pretty penny for your glass on New Year's, chances are you are not drinking Champagne at all.
The most popular of sparkling wine options out there that aren't Champagne include Cava, Prosecco and Cremant. The easiest way to tell between these wines is price -- Champagne is almost always more expensive -- but that's not the only difference.
Today, right here and right now, we're going to set sparkling wine straight. Here's everything you need to know about your favorite New Year's Eve drink.
Champagne
can only be grown in the Champagne region of France
made with the chardonnay, pinot noir and pinot meunier grapes
must be made in the Méthode Traditionelle, which requires that the wine's secondary fermentation takes place in the same bottle it will be served from
Prosecco
hails from the Veneto region in the Northeastern part of Italy
produced primarily from the prosecco or glera grape
secondary fermentation takes place in a stainless steel tank, a process known as the Charmat method
Cava
comes from Spain, predominantly produced in the Catalonia region
made with the macabeo, parellada and xarel-lo grapes native to Spain
produced in the Champenoise Traditional Method, like Champagne
Cremant
a French sparkling wine produced in the Alsace, Bordeaux, Bourgogne, Jura, Limoux and Loire regions
made with a wider range of grapes than any of the other sparkling wines including but not limited to pinot blanc, auxerrois, pinot gris, pinot noir and riesling
made in a similar method as Champagne, but is less effervescent than "fully sparkling" Champagne
There you have it folks. Go on and toast your sparkling-wine knowledge this New Year's with a second glass of whatever bubbly you're drinking.
Before You Go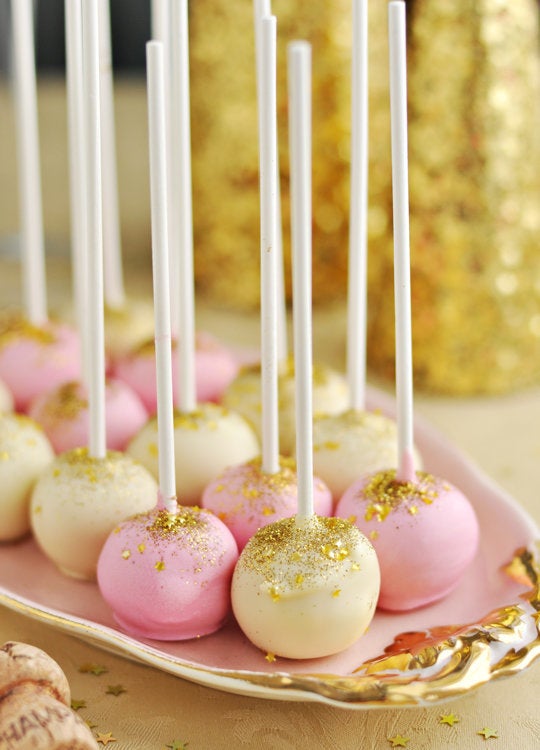 12 Champagne Recipes