The 12-year-old student who allegedly shot up a Nevada school on Monday may have been acting out his revenge, according to a student witness.
"He pointed to us and he said, 'You ruined my life and now I'm going to ruin yours,'" Sparks Middle School student Alfrancis de Vera, who was at the scene, told CBS News.
The gunman, whose name has not been released, shot and killed a teacher -- military veteran Michael Landsberry -- injured two classmates and then turned the gun on himself. The injured students, both 12, are reportedly in stable condition and are expected to survive.
Newly released 911 calls capture the sheer terror among students who called in for help from police, My News 4 reports.
"Somebody brought a gun to school, they shot a teacher," a student tells a dispatcher in an emergency call (listen below).
"Yes -- they shot again," the student responds.
Police say 20-30 students witnessed the shooting. Most of the 700 seventh- and eighth-grade students were evacuated to a nearby high school as approximately 200 officers responded to the scene, according to the New York Daily News.
The shooter, who was carrying a semiautomatic handgun, committed suicide, police said.
Related
Before You Go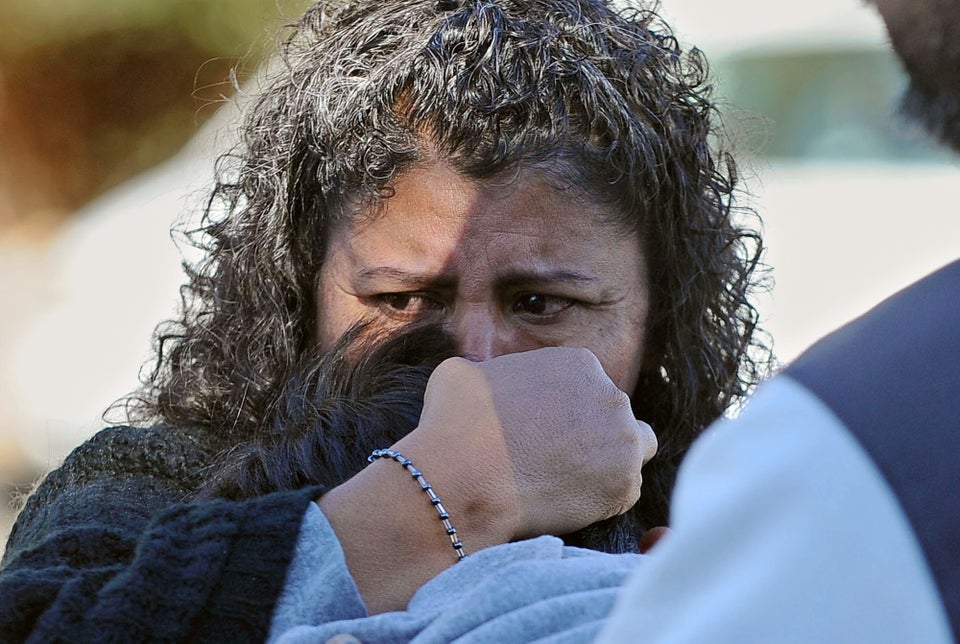 Sparks Middle School Shooting
Popular in the Community