Just a few minutes ago, it happened again. I am on my way to a speaking gig at the Chautauqua Institution. As my cab speeds to JFK, I think, "Mom will want to know that I am flying; let me give her a quick call."
I can't call her anymore. After seven years of a heroic battle with stage four metastatic lung cancer, she died on April 25, two weeks after her 80th birthday. Early in her diagnosis, she was given six months to live. But because of the excellent medical care she received through the Affordable Care Act, she lived for seven years beyond her diagnosis.
Last Tuesday, I went to Washington and stood outside of Sen. Mitch McConnell's office to join my voice with a chorus of faith leaders demanding that the Affordable Care Act not be repealed. Because someone else's mom needs cancer medicine. Someone else's dad has diabetes. Someone's baby will die without health care.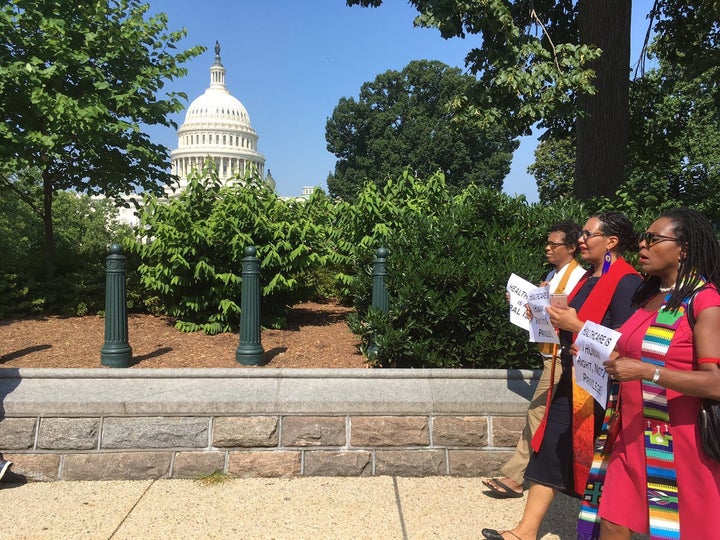 We were a Love Army of all races, ages, religions, genders and professions. As a Christian Clergy, I must adhere to Jesus' call to take care of the least of those among us: to feed and clothe the poor; to heal those who are sick. When we do this for our human family, we do it also for the Christ.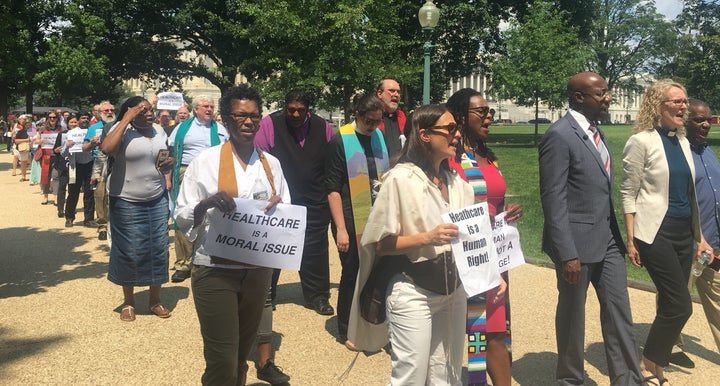 All of our sacred texts call us to compassion and mercy. They call us to take care of those who can't take care of themselves.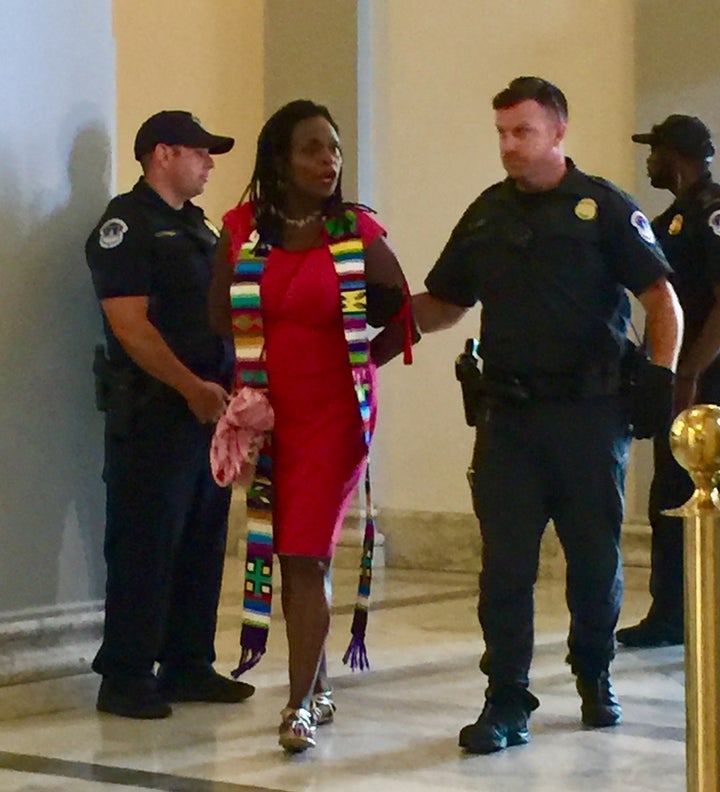 People of faith are standing up in waves and waves of protests around the country and in DC. We will not silence our voices; we will call upon our leaders to live out the values of our constitution, and the faith they claim for their lives. We will keep standing up, because this fight is personal.
You might not be able to get to a protest, but you can:
1.) Call you Senator right now, 1-888-738-3058. Urge them to say "no" when asked to proceed with this debate on the Affordable Care Act.
2.) Sign this letter to President Trump, Speaker Ryan and Majority Leader McConnell.
Tell the President, the Speaker of the House and the Senate Majority Leader that we are sick and tired of the callous way they treat the sick. Tell them we are in a Love Revolution intent on healing our nation of greed, and the blatant disregard of the poor.
Related
Popular in the Community