Dove is working with Twitter to make the social platform a more hospitable place for women.
They've teamed up to launch #SpeakBeautiful, a campaign encouraging women to be more positive when tweeting about beauty and body image.
This announcement comes just weeks after Twitter CEO Dick Costolo acknowledged the platform's issue with trolling and abuse, much of which is directed at women. Costello said: "We suck at dealing with abuse and trolls on the platform and we've sucked at it for years. It's no secret and the rest of the world talks about it every day." He also took personal responsibility for Twitter's failings in this arena, and vowed to do better.
According to research commissioned by Dove, eight out of 10 women have seen negative comments about other women's looks on social media. And four out of every five negative tweets about beauty and body image are written by women critiquing themselves.
"Social media is playing a critical role in showing and shaping how women and girls feel about themselves," social media researcher danah boyd said in a press release about the #SpeakBeautiful campaign. "Yet, women do not realize how online dialogue can contribute to negative mindsets and behavior towards beauty both on and offline. We women have an incredible opportunity to be more thoughtful about how we speak about ourselves and others on social media. The power is truly at our fingertips."
The campaign will kick off during the 2015 Oscars on Feb. 22. According to Dove, Twitter technology will identify negative tweets about beauty and body image posted during the show, and the Dove account will respond to those tweets in real-time suggesting that the users think more positively about what they are saying.
"Ideas and opinions about body image are now fluidly shared every second through social feeds, and sometimes we do not fully realize the resounding impact of the words in even one post," Jennifer Bremner, Dove's Director of Marketing, said. "We can positively change the way future generations express themselves online."
Find out more about the Dove campaign here.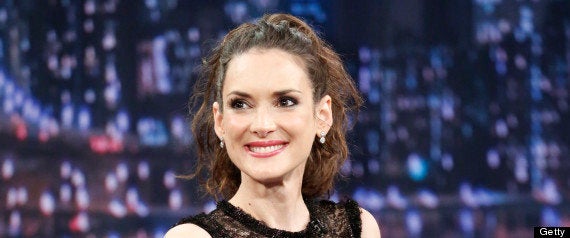 Actresses Told They Weren't Pretty Enough
Popular in the Community