WASHINGTON -- Sen. Ted Cruz (R-Texas) could be the next speaker of the House.
On Friday, the National Review reported that a group of conservative House Republicans, unsure of how to respond to Speaker John Boehner's (R-Ohio) proposal for dealing with the debt limit, decided to consult Cruz, who isn't even in their chamber. Cruz "strongly advised them to oppose it," which they did.
Cruz could possibly do more than simply advise House Republicans; he could lead them.
While every speaker of the House has been a member of that chamber, the U.S. Constitution is actually not explicit that it has to be that way: "The House of Representatives shall chuse [sic] their Speaker and other Officers."
If House conservatives did decide to choose Cruz, it certainly would set up an interesting constitutional fight.
Democrats were already playing up this possibility on Friday, with the super PAC American Bridge directing the website SpeakerCruz.com to the National Review's story.
The idea appeared to be first floated in recent weeks by Faiz Shakir, who works on the staff of Senate Majority Leader Harry Reid (D-Nev.).
Boehner had hoped to find an exit from the possibility of a government shutdown by focusing attention instead on the debt limit, which the government will hit later next month.
Cruz's office did not return a request for comment on whether the senator would like to be House speaker.
In January, a couple of House conservatives voted for former Rep. Allen West (R-Fla.) to serve as speaker.
A new survey by the Democratic firm Public Policy Polling found that Republican voters trust Cruz more than both Boehner and Senate Minority Leader Mitch McConnell (R-Ky.).
This article has been updated to include a survey from Public Policy Polling and to credit the Speaker Cruz idea to Faiz Shakir, an aide to Sen. Harry Reid.
Before You Go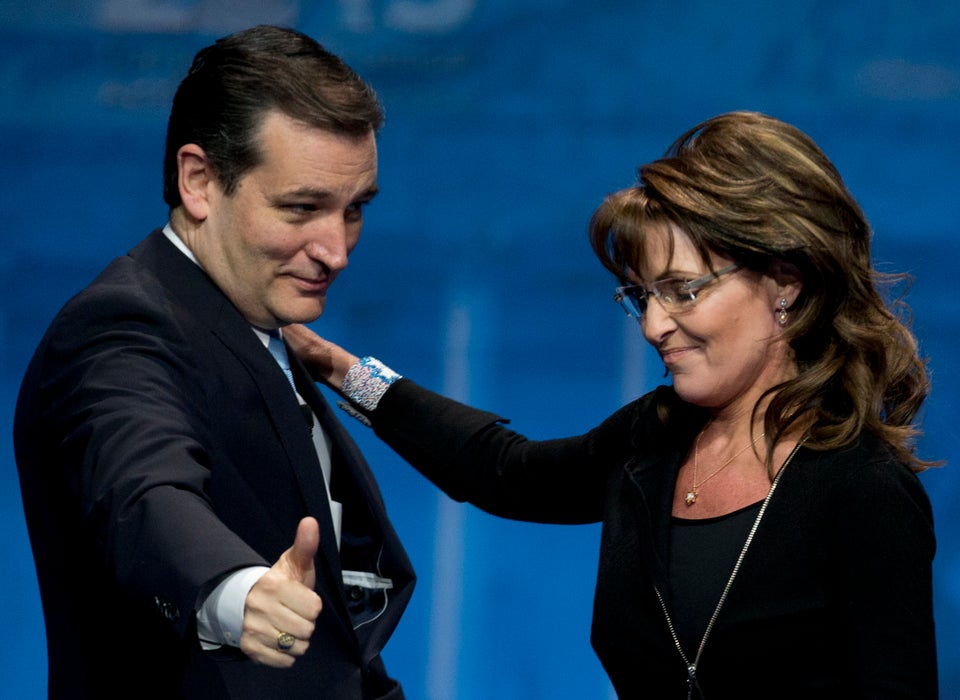 Sen. Ted Cruz
Popular in the Community