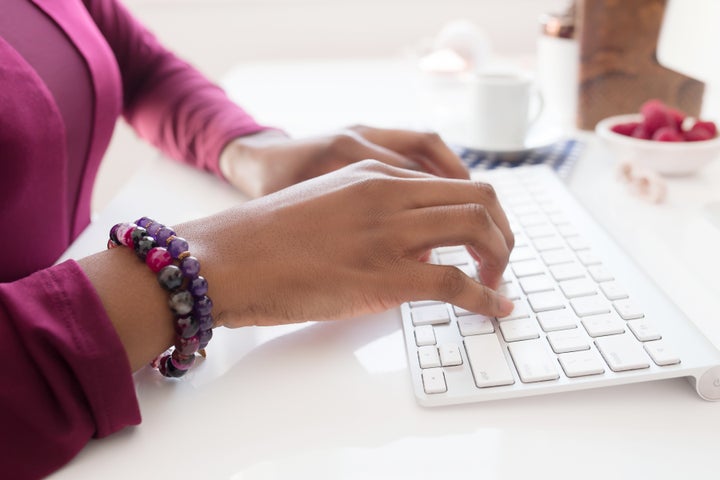 The 2018 Expert Watch: The Finale
Empowerment. Personal Development. Inspiration and Motivation. The industry of servitude is speaking in abundance in this decade. The news would have you believe the world is filled with selfish, unkind, unconcerned people. A closer look into the lives of the women you will meet here today prove otherwise.
Now, in Part One, I introduced you to some powerful ministers, coaches, and counselors—all women I believe you will see or hear from on a global level in 2018—but there are others who deliver that same brand of life change; they speak, they write, they empower in finances, and they uplift on the radio. They are bona fide trailblazers in each of their respective arenas, and they all serve their tribes and communities authentically BOLD!
Speaker Tana M. Session is one of the bold and beautiful who is making her mark amid a sea of Speakers, Life Coaches, Gurus, and other notable experts. Tana is a Reinvention & Transformation Expert who has deemed herself to be "The Queen of 'From Foster Care to Fabulous'". She has over 20 years in Human Resources and is the author of two books: Inside the Revolving Door: Chronicles from the Human Resources Department, and an Amazon #1 Best-Selling title, Get Your Career Life in Order—an 11-step guidebook designed to walk readers through various strategies to help them land the perfect job, promotion, or design a plan to transfer to another department or career. She has morphed her knowledge into a gainful speaking career.
Tana shares her story with audiences to help them realize adversities should be used as fuel and not excuses. She demands both corporate and empowerment stages, by sharing her path to success in Corporate America as the head of Human Resources for multiple organizations, and an award-winning speaker and coach. Her signature talks transcend all industries. Audiences leave her events with a call to action and feel empowered, inspired and prepared to move the needle of success in their own personal and professional lives. In 2018, Tana kicks off her first live event tour entitled "Stop Being the Best Kept Secret" a name birthed from her top rated virtual group coaching program. Tana's first stop will be in New York on May 19th, and the tour will arrive in Atlanta in August 2018.
I look forward to hearing words like, "How can I serve you?" In times past, that would be a term you heard only at McDonald's, but with the explosion in the Personal Development industry, we are saturated with women and men who show up every day to serve the whole of humanity. I find it all to be quite noteworthy. Brene Brown, Iyanla Vanzant, Valerie Burton, and Patrice Cunningham Washington—just to name a few—have been known to be at the forefront of the industry. Still, there are others—like Tana Session and Donna Izzard (from Part One of the Experts to Watch series)—who are coming up the rear in this new year!
The expert space is full of dynamic women who bring their own brand of unique into the world. If you have heard the words "Hey Hey Hey – It's Your Favorite!" – then you already know exactly who my next expert is, "Yes Yes", (as Lisa Nichols would say) – Master Life Coach, Andrena Phillips. Andrena is a high energy, force to be reckoned with as both a coach and speaker. Andrena - your Favorite - brings such a rawness to her audiences that it is almost impossible to listen to her and not take action! This North Carolina native is making waves in the US and abroad. To invite Andrena to your conference, retreat or stage, follow her on Instagram @Keepmovinwithandrena
Are you seeing the pattern? I am reminded of the Proverbs 31 Woman. These ladies are showing up in the world as many things; not just this or just that. They come to serve up healing, clarity, and compassion…and some get your business right, too! There was a time when Speakers were birthed from Toastmasters, but this new breed of Speakers, Coaches, and Experts are birthed from their life experiences and desire to serve others. They are coming from all walks of life, including the church house!
First Lady Kelli Stennett, "The Lean Business Strategist", is a Minister in the marketplace—purpose, prayers, and business strategies! Kelli helps small to mid-size business owners fall back in love with their businesses by using lean strategies for bottom-line profit increases. She leverages her MBA and Six Sigma knowledge to rejuvenate a company's processes, procedures, and systems. She encourages both young and 'seasoned' ladies to reach beyond what they see and to never stop reaching. She is also passionate about females studying in the fields of #STEM. She is a graduate of Tennessee State University with a Bachelor's of Science Degree in Computer Science with a minor in Math. We love our #STEM Ladies! Check Kelli out at her E-Real Estate: http://www.kellistennett.org.
Empowerment and Personal Development are like a married couple: They belong together forever! They work side-by-side, hand-in-hand. I am especially fond of Empowerment Speakers who also come with a lesson—an assignment, if you will—to ensure you heard their words and can effectively apply those words towards a life change. There are so many areas in which one can be empowered (or 'INpowered', as I like to say, because the work starts on the 'INside'); relationships, finances, spirituality, career, etc.
I had my eyes open for a Women's Empowerment Expert, someone I could refer my own clients to if and when I had some overflow. I found her, nestled comfortably in a small North Carolina town: Min. Josette Moore. Josette is on a mission to change the hearts and minds of women back towards themselves; not in a haughty or selfish way, but in a "self-care/self-love/acceptance and appreciation for self" way. This powerhouse is a brewing quiet storm. She is, indeed, one to watch in 2018! You can follow Josette on Instagram @josette_m2017.
As someone who sits in the expert space myself, I truly have a respect for anyone, not just women, but anyone who is willing to us their own life experiences as tools to help others. I remember the very first time I made the decision to tell my own secrets – you know the things that you wish you could erase from the banner of time, but you realize that your story has given you a voice to speak to the pain of another. Many coaches, consultants, speakers, authors and all other forms of gurus and experts have been born out of their own adversities, so before I move on I want to encourage you. It is important that you know that your name could very easily be among those written in this article. You have your own brand of fabulousness and I hope you embrace it every single day.
And now, back to our regularly scheduled program!
It's a new year – 2018 has arrived and many of you, many of us, are on the new beginning path. New jobs, new loves, new health regiments, etc. You all know how we like to resolute in January. Well this next expert is the absolute best at teaching and supporting you through the processes of creating new money habits! The Financial Physician™ – Dr. Cozette M. White is on a mission to help you build your money legacy, one good financial choice at a time. Dr. White is set apart from many others in the financial space because she is open and honest about her own path to financial freedom – she is no holds bar when it comes to telling her money truths because she is committed to using her money lessons to help you change your money story. P.S. Watch for her sophomore book - "Unveiling The Mask" www.myfinancialhome.com/unveiling-the-Mask
So, until now we've talked primarily about women who share a common expertise – they are coaches, consultants, authors and speakers. Our final expert to watch in 2018 has some of those same attributes; however, Margo Lovett adds a new flavor to the mix. Margo is a media maven – she is the creator and host of "Her Business – Her Voice – Her Conversation" – a radio show that streams globally on Bshani Radio Network and iHeart Radio. Margo has a listening audience of both men and women, and her show is rated #5 on the . She joins her fellow experts in the speaker space and has also authored a bestselling book titled "Her Business Her Voice Her Reinvention". Contact Margo on the web at www.HerBusinessHerVoice.com
Every industry has what I like to call 'The Triple-Threat', like Usher Raymond—singer, dancer, and actor, or Jamie Foxx—actor, comedian, and singer, or me, FAMIRA —CEO, Soul Brand Artist, and daredevil! Seriously, though: You have been introduced to six 'Triple-Threats' to watch for in 2018. Don't miss the opportunity to get to know them for yourself. Follow them on social media and check out their websites. Better yet, hire them for your next conference or retreat or to help you grow into your next best 'self'!
So, we have come to the end of the 2018 Experts to Experts to Watch series, and it's been quite a ride. We have had missed deadlines and misspelled words (I am still a little mortified). I have written and rewritten what seems like thousands of possible ways to introduce you all to the experts I watch, in hopes that you will begin to watch them, too. In spite of the bumps and hiccups – I am excited to have had the opportunity to honor all of these very powerful women – women of color, passion and purpose. Experts and gurus – or as I like to say "freakin' geniuses' – who all have a heart to serve others in an effort to make this world a better place to call home. I suppose in the end, we are all experts, gurus and geniuses when we choose to use our lives as light.
"Speakers, Authors, and Experts…Oh My!" Keep your eyes on us in 2018!
Support HuffPost
The Stakes Have Never Been Higher
Related
Popular in the Community