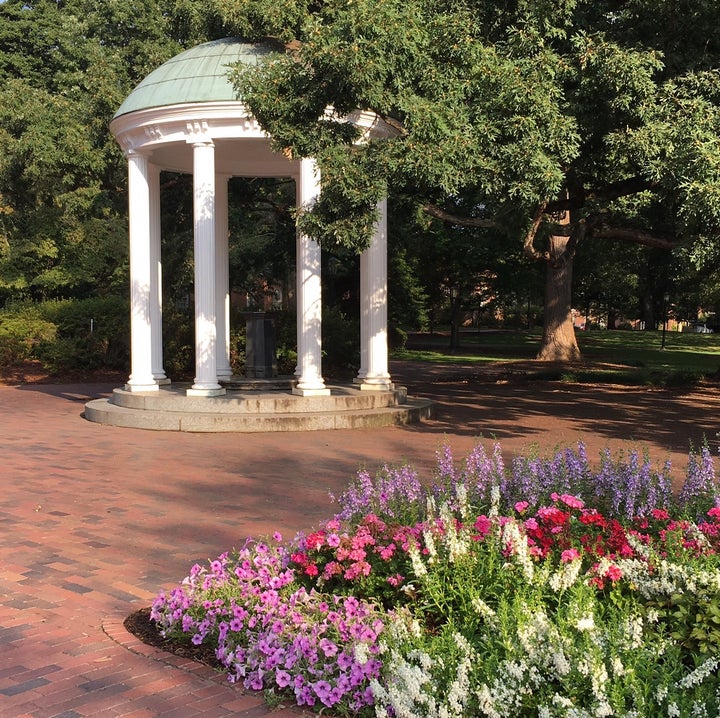 Since I last wrote about House Bill 2, summer has come to Chapel Hill.
With a large percentage of the student population gone, summers here always feel a bit quieter and more peaceful than during the year. But, with many of the voices behind collegiate-based advocacy campaigns absent, these movements can stall amidst the summer doldrums. What can we do to press on through the silence of summer?
Admittedly, I am as guilty as anyone of not speaking in the stillness of summer. I let the rhythms of university life lull me to silence and allowed the distance of field research to separate me from the very real needs of my fellow Tar Heels.
Even now that I'm back in the States, the silence can still be enticing.
The ending of the General Assembly's session in July seems to have deflated the possibility of immediate change, and the victories won since I left impart a false sense of accomplishment. President Spellings has declared that she will not enforce HB2 in the UNC system and will abide by our existing non-discrimination policy. Citizen's rights to pursue cases of discrimination in state courts were restored. And, just this week, a national party has made history with both the extent of their LGBTQ platform and their invitation to an openly transgender woman to speak on the party's national stage.
Yet, we must ignore the allure of silence.
Summer's silence offers respite, but it is deceptive. It only acquiesces to the status quo, and it disregards our fellow Tar Heels for whom summer affords no such reprieve.
Even with these victories secured and the possibility of a court injunction against HB2 on the horizon, this insidious law still exists, denying basic rights to members of our community. And, although it is not currently being enforced on campus, one of the more odious effects of the law remains. It others people, denying our fellow Tar Heels and North Carolinians their authentic selves. In so doing, it reinforces existing stereotypes that have no basis in fact, exacts a heavy psychological toll, and endangers lives. Additionally, despite its lip-service to the LGBTQ community, we have just witnessed the other national party endorse a platform that promulgates many of the ideals central to HB2 and applauds states' efforts to take away the rights of their own citizens.
No. In light of such realities, we must shout into the silence, and let the resonance of our cries break its hold on summer. Wherever we are, let's raise our voices against the abuses of this law. Whatever we are doing, let's talk about the ongoing effects of HB2 on our community. Since it may endure through fall convocation, let's discuss how to introduce the issue to new students and how to disseminate information about campus resources to them. Let's pitch ways of better realizing our ideal of North Carolina campuses being inclusive and safe places for all. Since we have rejected the law as a community, let's exchange new ideas about how we can continue to organize against HB2.
Let's transform this summer.
Let's turn it into a summer of exclamation, letting those in Raleigh know that we are not this and those affected most by the law that they are not alone.
Do you want to break the silence of summer and discuss HB2 and its ongoing effects on UNC-Chapel Hill or the UNC System? How have you been speaking against HB2 this summer? Tweet Brian at @Man_and_Trowel. #repealHB2