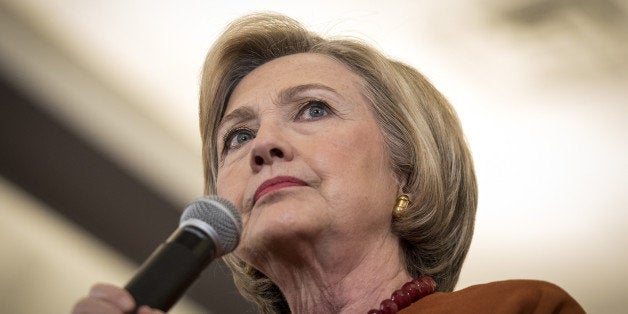 The first class I took in college happened to be Introduction to American Politics. Its professor, a man by the name of Benjamin Ginsburg (not the campaign lawyer), used to speak about how every president needs to find their own way to communicate with the public.
At first glance, this might seem unlikely. We tend to assume that at the presidential level, one must give formal speeches and hold press conferences. To be sure, the last two presidents we've had have both given a lot of speeches. But others have done so differently. Bill Clinton, for example, felt less comfortable giving formal speeches, and was far more effective explaining policies. So he held an enormous number of town halls, where by responding to the questions of individuals, could convey information to large groups.
And he's not the only one to do so. In 2000, and then again in 2008, John McCain came close to the White House in part by following a related strategy of town halls, and exhibiting a willingness to engage with tough questions. It might seem surprising that one could run for president speaking to groups of only 100 or 200 at a time, except in the modern media environment, regardless of how many are in attendance, presidential candidates are rarely speaking to the audience itself, but rather to the TV cameras and the viral media that emerge from them.
Relatedly, press conferences might seem like an imperative, especially after George W. Bush was so harshly criticized for avoiding them. Except while press conferences were very popular for presidents like John Kennedy, again, there have been a number of presidents who have largely avoided them, without serious controversy. George H.W. Bush, for example, felt less comfortable holding formal press conferences, and more comfortable holding frequent informal press gaggles, in which he'd go to the White House press corps and answer any questions they had. Obama, relatedly, seems to far prefer holding in-depth, one-on-one interviews to press conferences, and acts accordingly.
To some degree, it doesn't matter how you communicate to the public or the press, so long as you do so in some way. Moreover, successful politicians try to find ways that highlight their best qualities. Hillary Clinton is the fascinating shadow example to this, because there may have never been a politician who attracts drama critics to quite the same degree. Henrick Hertzberg, an editor of the New Yorker, tweeted during the last debate that Hillary Clinton should not have spoken so loudly. He tried to clarify that he remained a supporter of hers, and was simply giving constructive stylistic criticism, but the gender-overtones overwhelmed many. And gender is clearly a big part of the story, why so many are so worried about what she's wearing, or which hairstyle she has, or her tone of voice, or the innumerable other manifestations, subtle or otherwise, of the role of gender.
But it's not the whole story. Hillary Clinton herself has repeatedly stated that she's not a natural politician, contrasting herself to Bill Clinton and Barack Obama. And there are certainly skills associated with politicians that they have in more abundance than she does. Hillary Clinton, for example, has had many excellent moments in formal speeches -- think, 18 million cracks, or her peroration on Harriet Tubman in the speech to the 2008 Democratic Convention -- but it's hard to think of many who would deny that she is less consistently excellent than Obama in similar contexts. Yet Obama himself faced issues in the 2012 campaign, when it seemed like his strategy became that Bill Clinton would explain to the country what Obama's economic policies were. And Bill Clinton did do so brilliantly at the 2012 Convention, but it's hard to imagine him ever being able to deliver a speech like Obama's 2004 Convention address.
They're "natural" politicians, in other words, but in different ways. In order to succeed, they figured out ways to highlight their best skills to a large audience. What's fascinating about Hillary Clinton, and probably part of what brings out the drama critic in Hertzberg and others, is that she does appear to have some political skills in abundance. Jon Favreau, Obama's speech-writer, wrote an extended article endorsing Hillary, saying that unlike her husband, she charmed you not by speaking, but by listening. And she seems to know this is one of her good qualities, having begun both her 2000 Senate campaign, and both presidential campaigns, with listening tours.
If she's inconsistently effective in large-scale speeches, she seems to be remarkably skilled in small groups. We see this from the intriguingly large number of people who have remained loyal to her for decades, through intense political combat. We see this in her startlingly effective newspaper editorial meetings. She also seems to crave it, reportedly going to the people who asked her questions in town-hall debates to follow up with them during the TV commercials. But we only hear about those encounters; we don't see them.
It doesn't seem coincidental that her most powerful moment this campaign was in a small group when a girl whose parents are undocumented immigrants tearfully described her fear that they, or even she, might be deported. Hillary brought her close, and while hugging her, told her, "I'm going to do everything I can so you don't have to be scared... Let me do the worrying." It was a maternal moment, yes, but also a deeply presidential one. There are moments when this is what we pay leaders to do; to worry for us, while we live our lives.
Perhaps it's mere voyeurism that makes me wish I could see more of these encounters. There are times I wonder if this is her way of communicating, if her campaign would be significantly more effective if rather than giving so many speeches, she held roundtable meetings up and down the country, meeting with six clerics of different faiths in Oklahoma City, and then eight social workers in Denver, and then seven graduates of a second grade class in Atlanta, Georgia.
She could invite people to tape applications on YouTube, explaining why they want to meet with the Secretary. She could take a wide range of them, meeting committed supporters, and also committed Sanders' supporters, and also undecided voters, and also even Republicans who are suspicious of her but wanting to learn more, with the idea being that she is willing to listen and interact with any group of respectful, engaged citizens, with a TV camera observing. Even with screening, some of these might prove tough encounters, with people asking aggressive questions; from afar, though, it seems like she might be unusually capable at those meetings, that being able to handle difficult personalities calmly and maturely is a political skill of hers that now seems especially salient, and that demonstrating this might introduce her to a new way to an audience to whom she remains famous but obscure.
REAL LIFE. REAL NEWS. REAL VOICES.
Help us tell more of the stories that matter from voices that too often remain unheard.