"Think about the fact that since the 1940s, Ebony has been published, every month, and continues to be," explained Lauren Haynes, curator at the Studio Museum in Harlem, in an interview with The Huffington Post. "It's about taking stock of this moment, thinking about what that says and if it says anything at all, really."
"They were the first magazines of their kind," Linda Johnson Rice, chairman of the Johnson Publishing Company, told ArtNews. The Johnson Publishing Company began publishing Ebony in November of 1945 and, after selling out their initial run in under a month, haven't stopped since. Six years later a sister publication, Jet, was added to the agenda.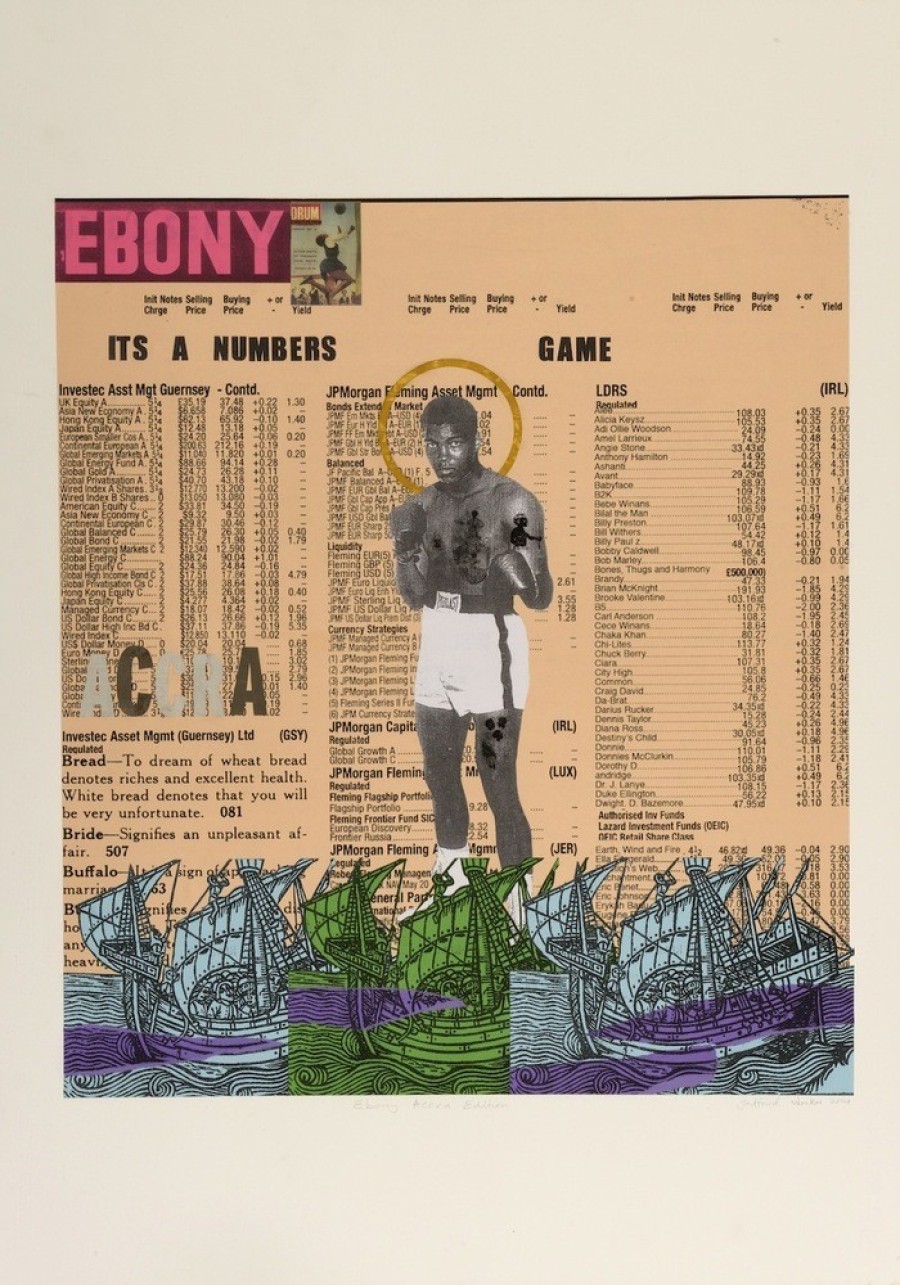 Godfried Donkor, Ebony Accra edition, 2014 Collage on paper 27 1⁄2 × 39 9/25 in. Courtesy the artist
"The magazines were born out of a need that my parents saw, that there were no magazines that really spoke to black people. Ebony wrote about architects and artists, the share cropper who sent his nine kids to college, real African Americans at a time when everyone else only covered them as entertainers and athletes."
Around 70 years after the magazines' beginnings, Haynes noticed the immense impact the printed publications were having on artists of all different ages and backgrounds. "About two years ago, we noticed there were a lot of artists thinking about and using materials from the magazine, particularly around the time of an exhibition here at the museum called "The Stray Light," featuring work by photographer David Hartt, who had access to the Johnson's old publishing building.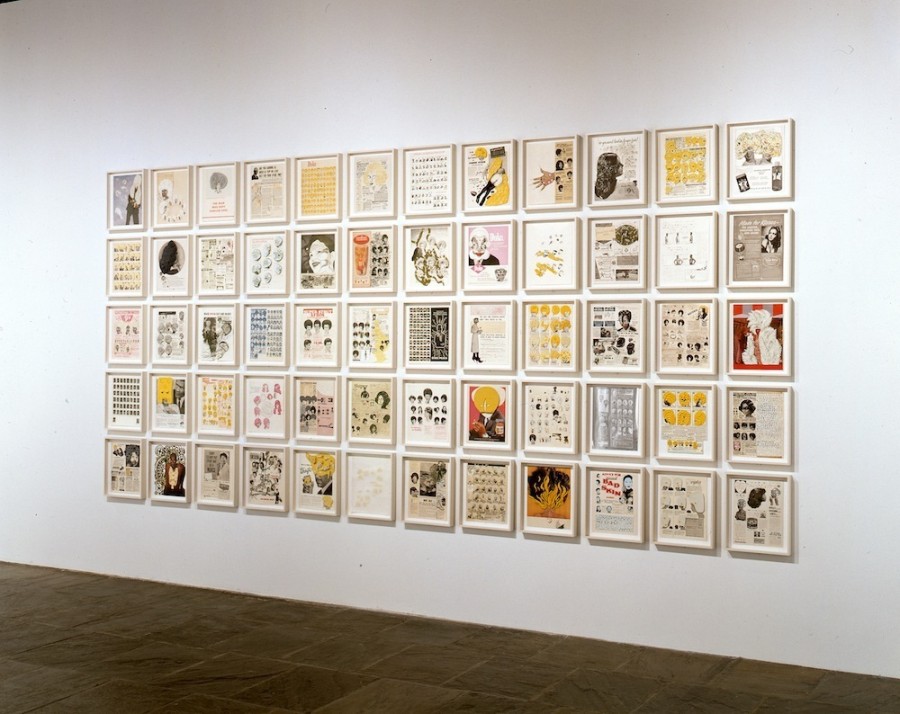 Ellen Gallagher , DeLuxe, 2004–5 Portfolio of sixty etchings with photogravure, spitbite, collage, laser-cutting, screenprint, offset lithography, hand painting and Plasticine
"It became what felt like a really great moment to look and explore and see how many artists -- which artists and what artists were doing with these materials. Particularly works like Ellen Gallagher's 'DeLuxe' which is in the museum's collection and we've shown other times, but wanting to bring out this particular aspect of it."
The exhibition features work from 16 artists including Hank Willis Thomas, Godfried Donkor, Glenn Ligon, Kerry James Marshall and Martine Syms. While some created work especially for the show, all had previously explored either thematic or material elements of Ebony and Jet in some way prior to the exhibition. Some artists incorporate physical elements of the magazine into their work, while others operate on a more conceptual plane, exploring the space opened up by these two periodicals.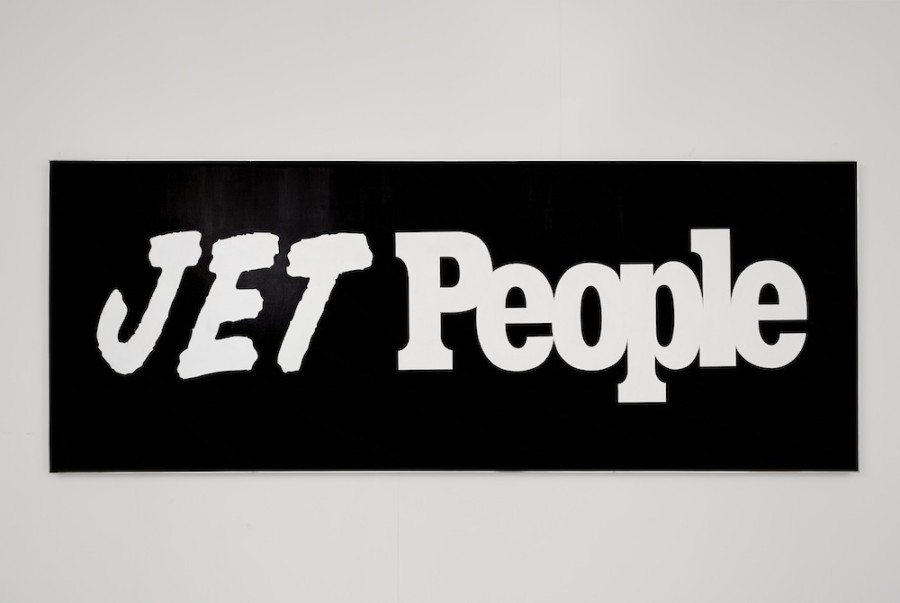 Hank Willis Thomas, Jet People, 2010 Gouache acrylic on canvas 20 × 40 in. Courtesy the artist and Jack Shainman Gallery, New York © Hank Willis Thomas
The diversity of the artists on view speaks to the diversity of the black experience. "There's a wide range of artists working in different materials, different ways," said Haynes. "What was really exciting to me was to have a common source material but it wasn't just, Oh, all artists are in this time or this place or working in a certain material. There was a range and a wide array of artists using the materials. Just the breadth that Ebony and Jet have had and continue to have."
The exhibition also touches on the precarious status print media holds in the quickly digitizing culture around us. Jet stopped its print publication earlier this year. "I think this is one of those interesting moments in the conversation that happens so often around print media and magazines -- if it's dying, if everything is moving digital, what it means?"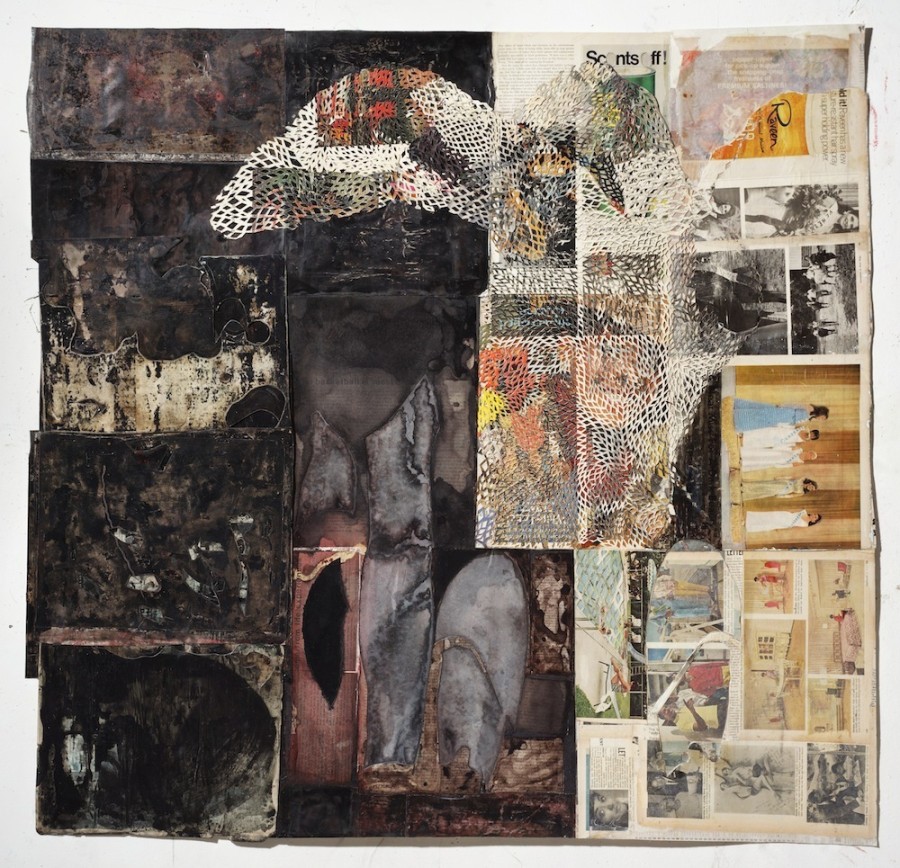 Ellen Gallagher, Hare, 2013 Ink, watercolor, oil, pencil and cut paper on paper 44 4/5 × 46 3/5 in. Private Collection. Courtesy Hauser & Wirth Photo credit: Ernst Moritz © Ellen Gallaghers
However, at its core, the show celebrates two very particular facets of print media, and the invaluable effect they've had on documenting, shaping and inspiring contemporary culture. The exhibition runs until March 8, 2015 at the Studio Museum in Harlem.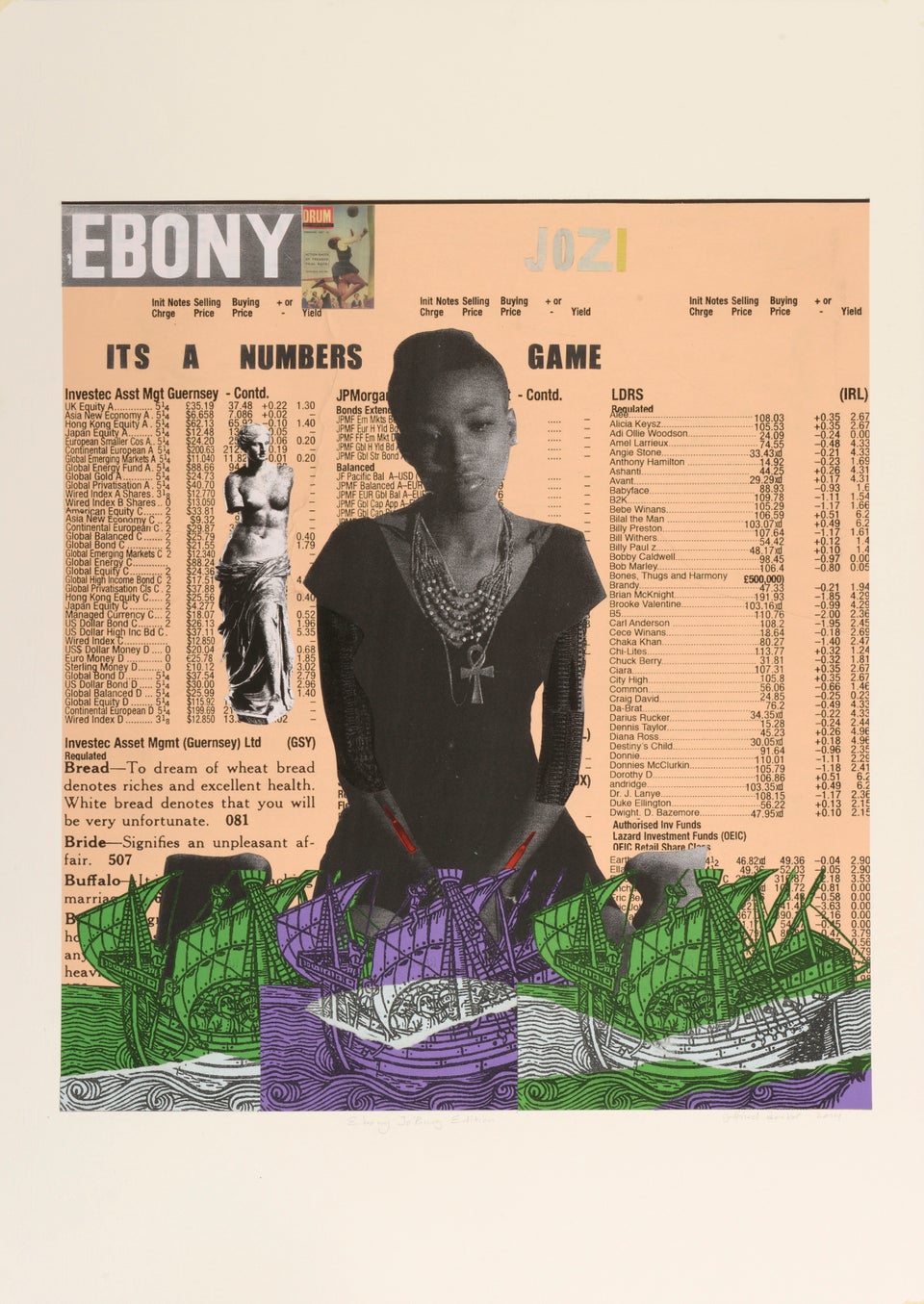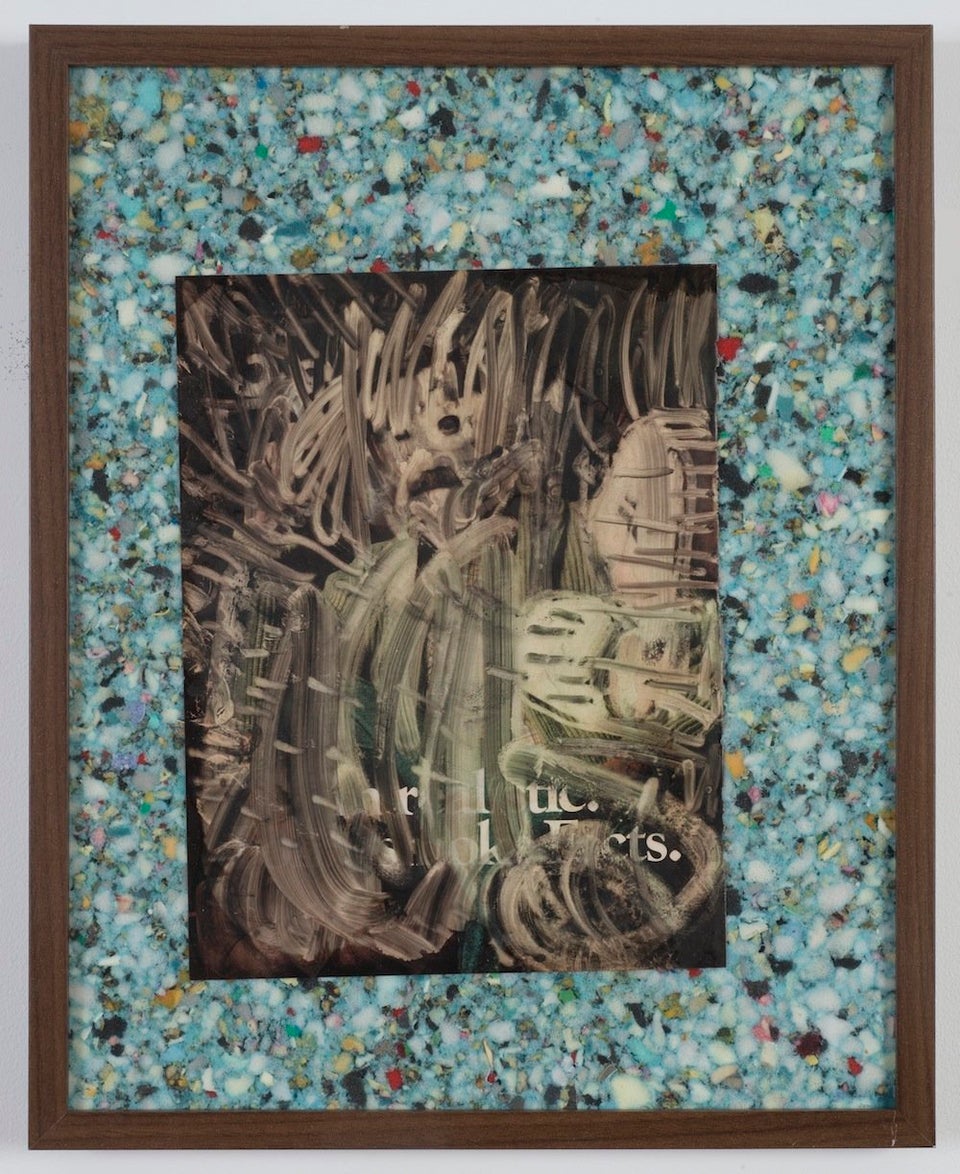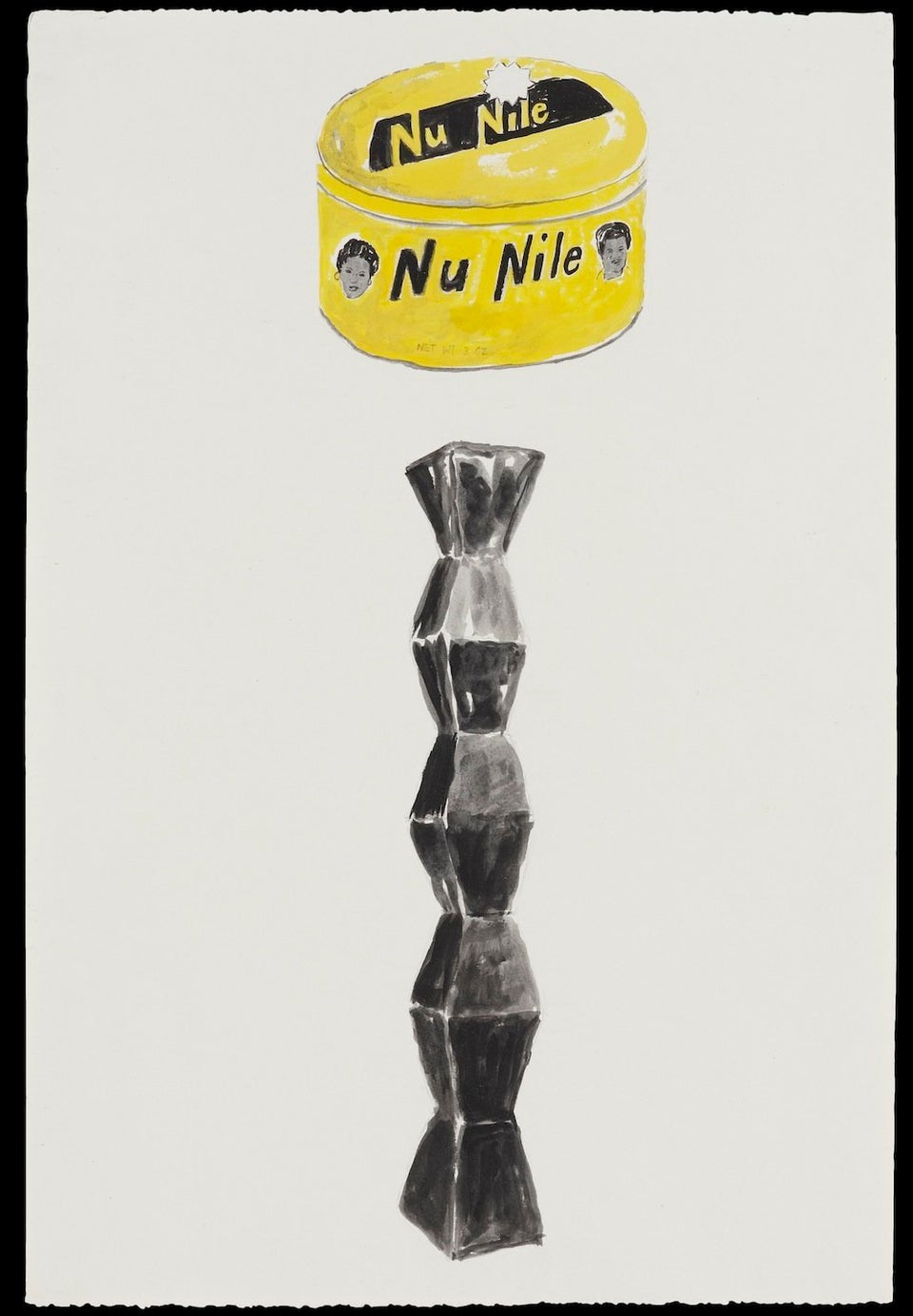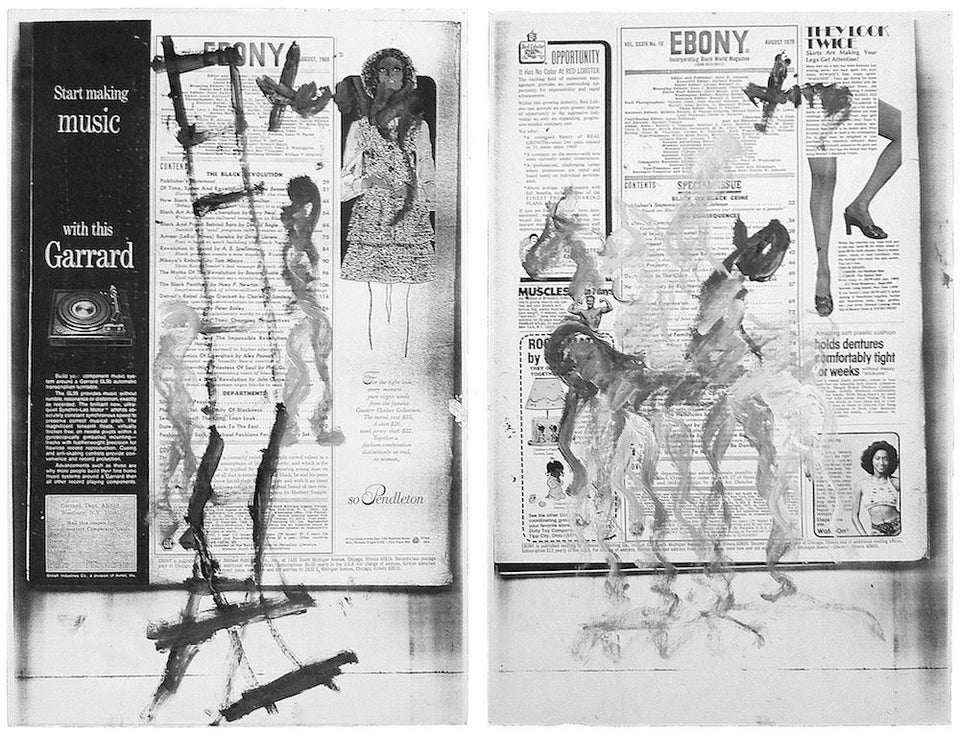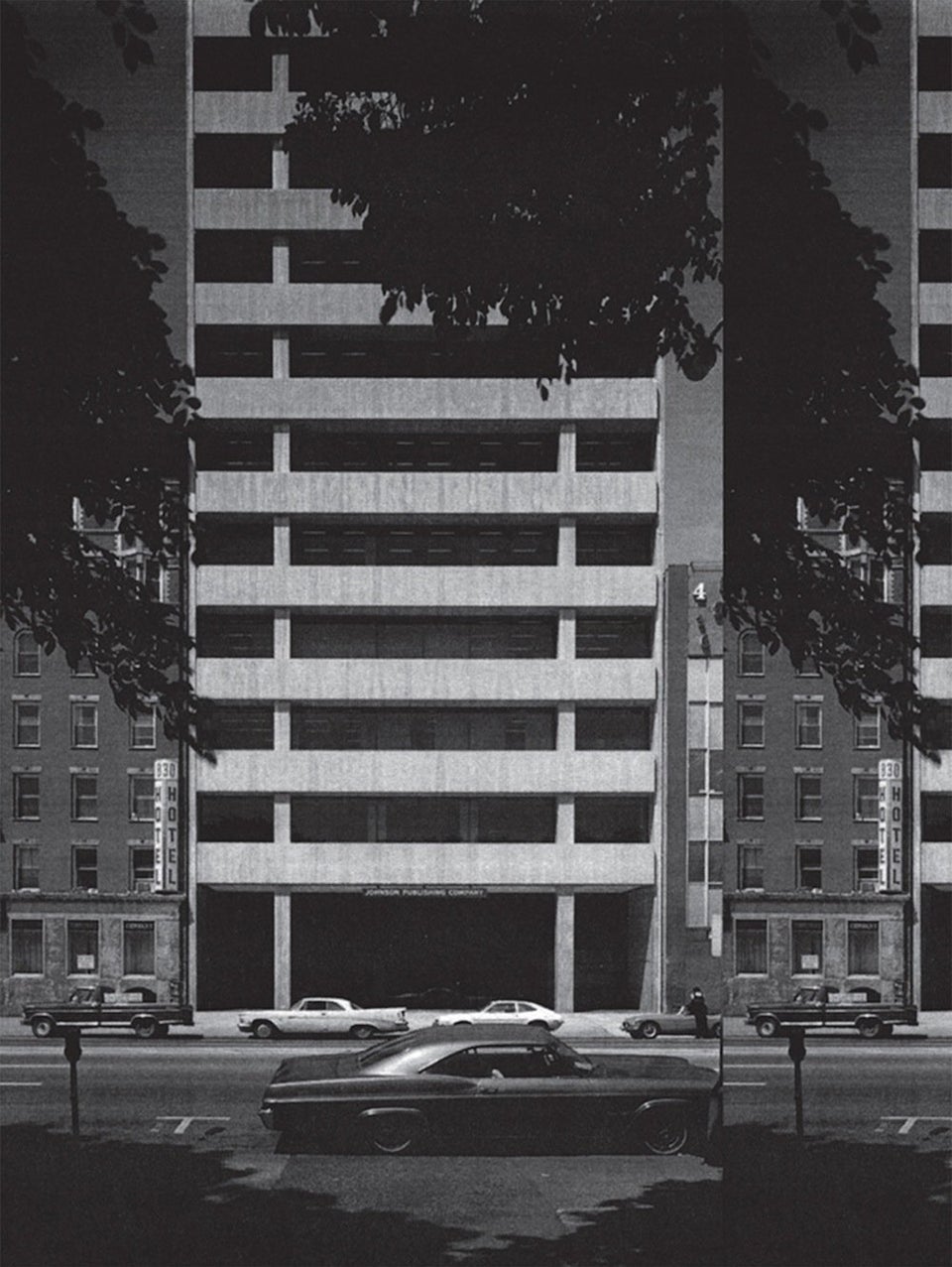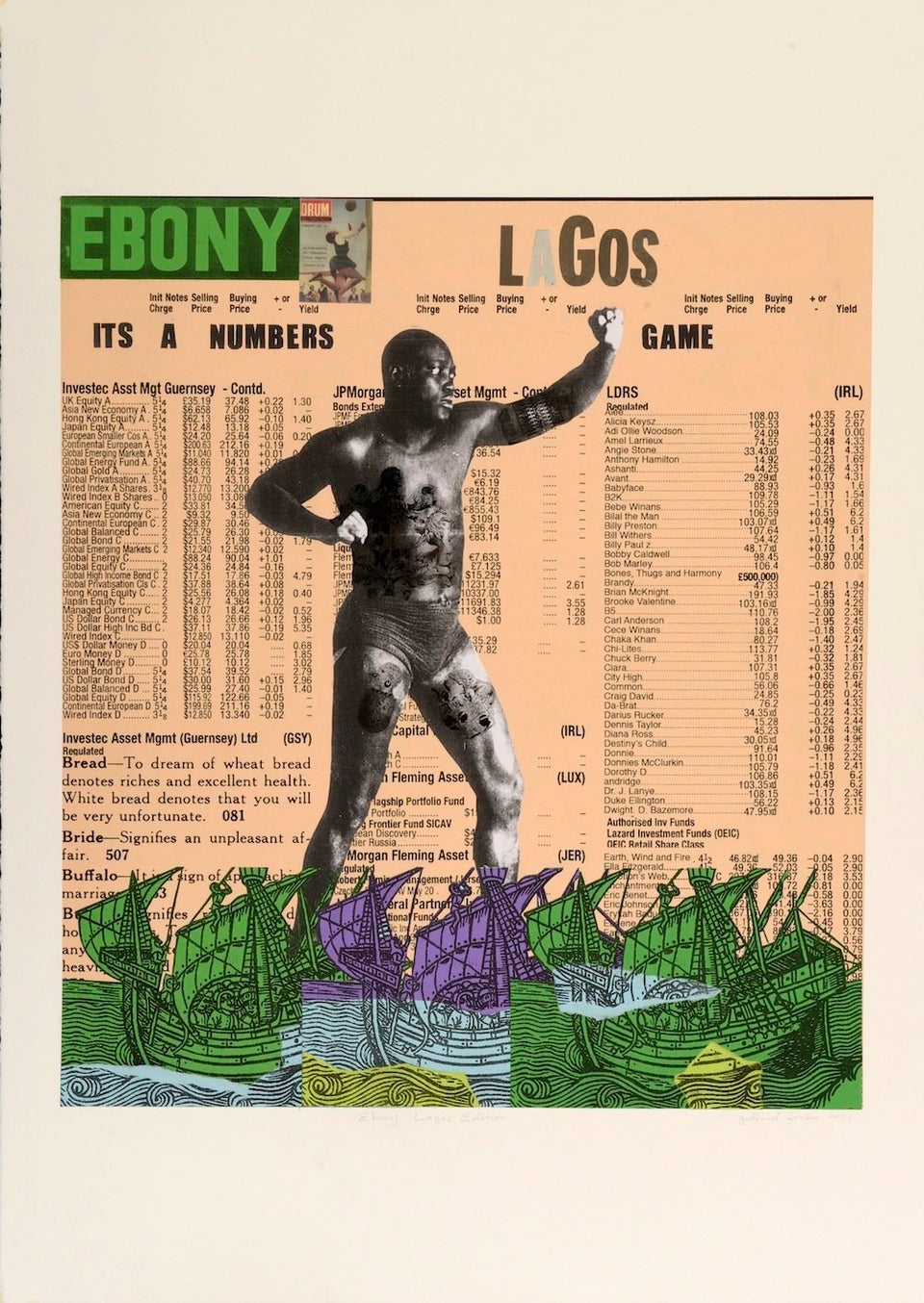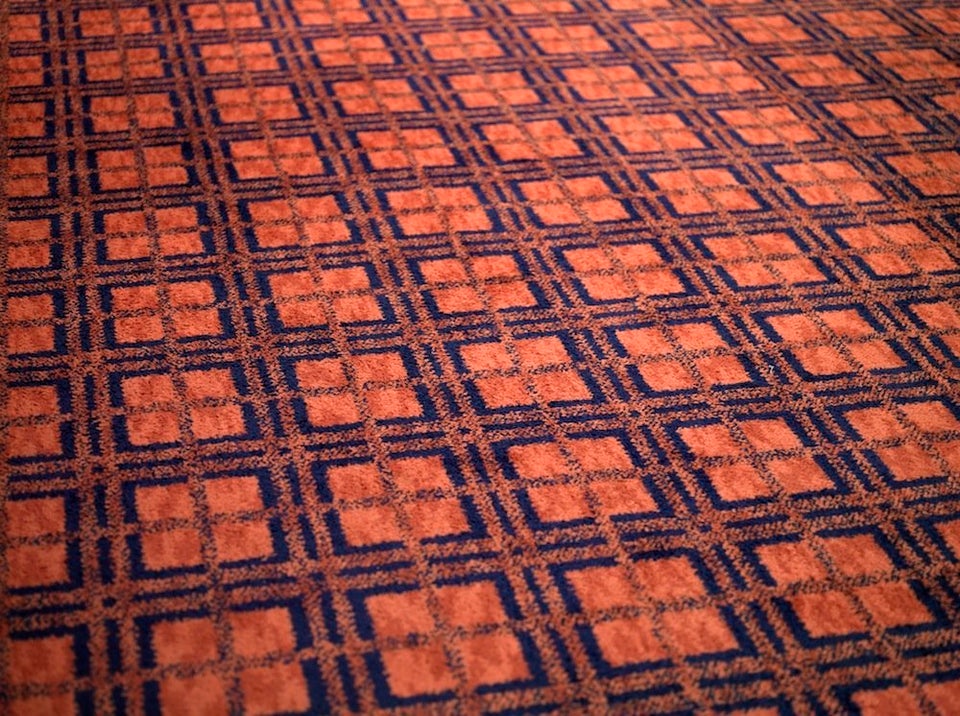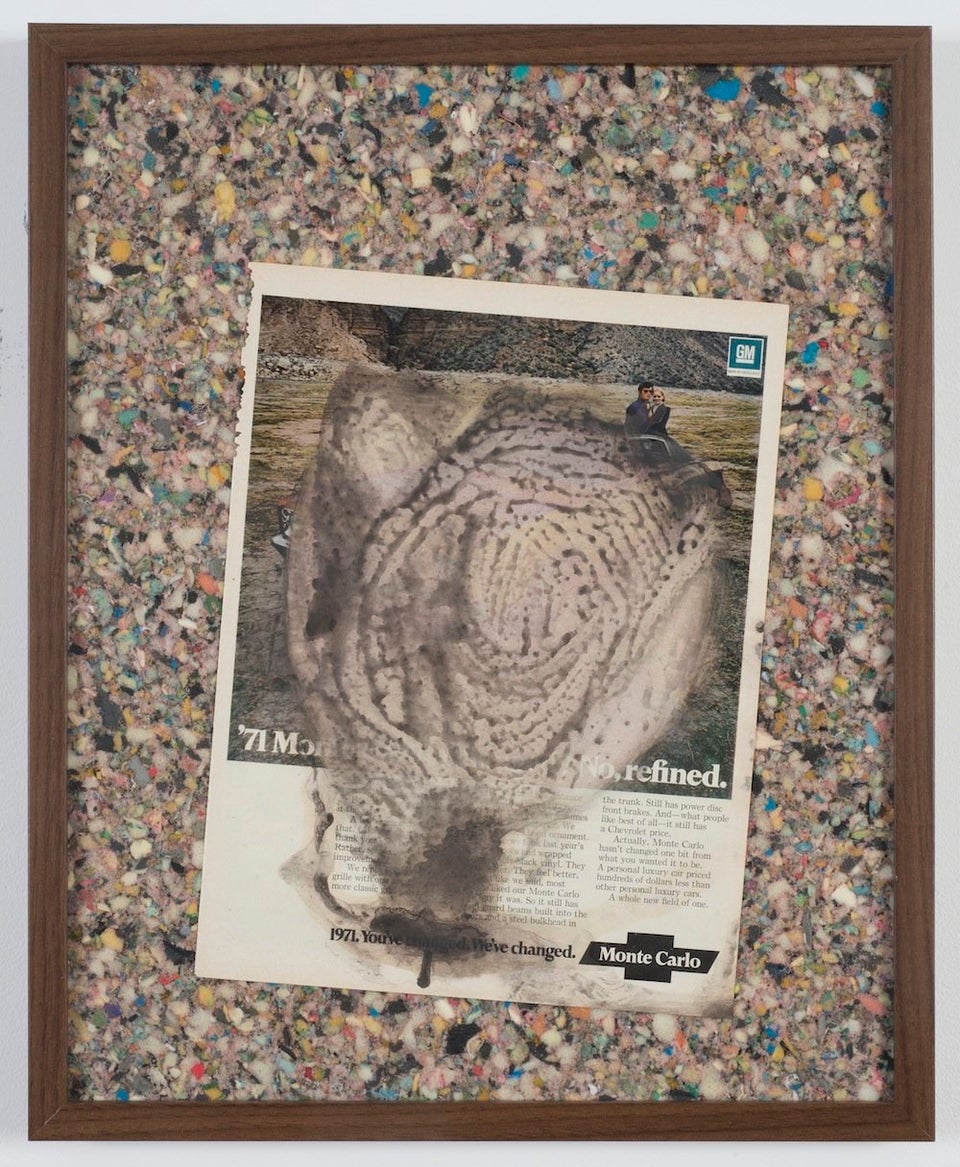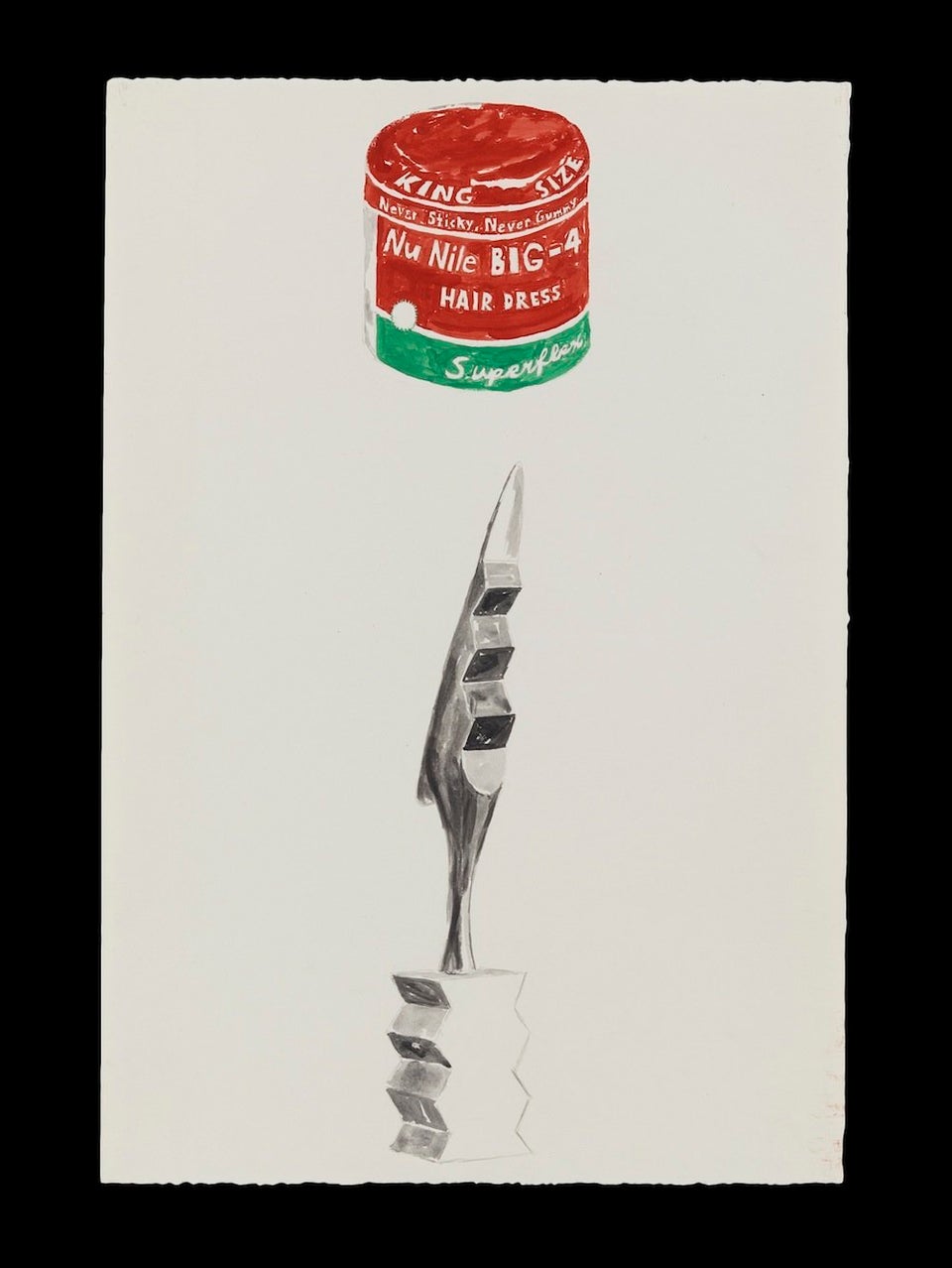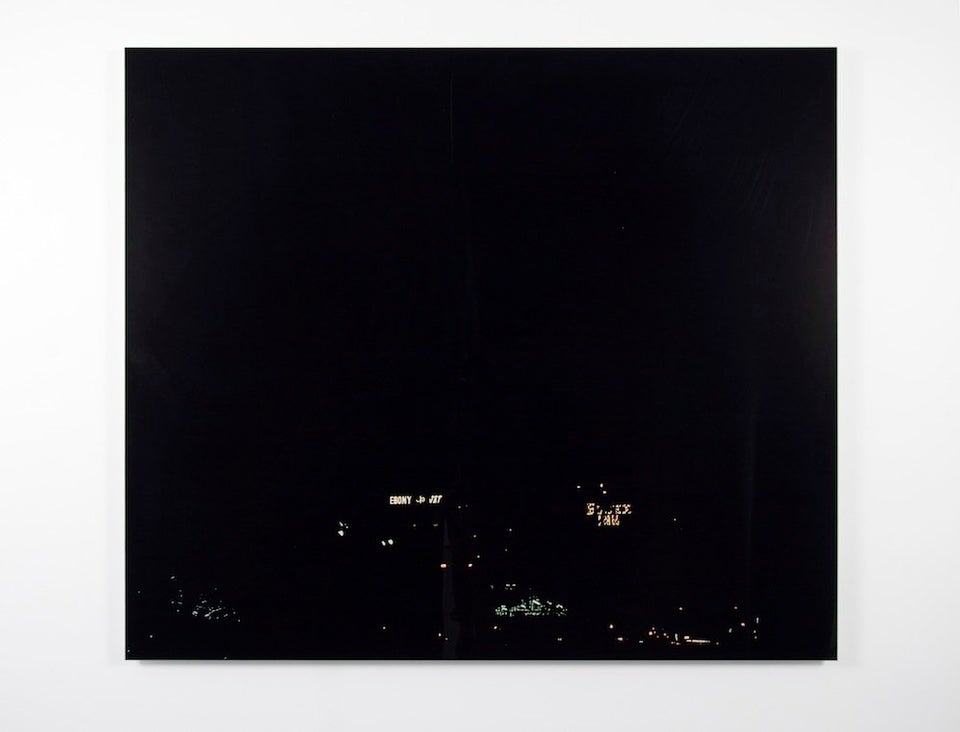 Related
Before You Go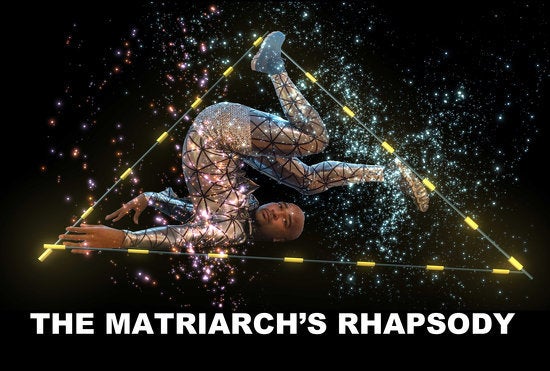 30 Black Artists Under 40
Popular in the Community