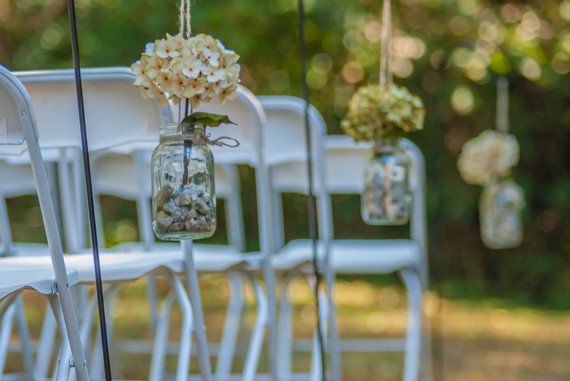 The life of the majority of people is quite linear, and whether we like it or not we often have to do everyday tasks that might not be necessarily too exciting. We need to do some housework, clean the apartment, do the washing up, etc., and, of course, to perform our daily tasks at work. We can bring the variety to the routine by finding the creative approach to task solving, having a hobby, traveling and coming out with new ideas at work. It's not a bad thing to lead a linear and stable life, but it's also important to have some special days in life, days that tear apart the linearity, the days that will always be remembered. For a lot of people, one of such special days, a day that stays in memory forever, is the wedding day. And it's for a reason. The ceremony of the wedding has existed since the ancient times, and it's loaded with lots of symbols and metaphors.
The wedding symbolizes the beginning of the new stage in life; it's about the creation of the new family and the celebration of love in its purest form. So, it's no wonder that lots of pictures are taken during such an event, more and more people try to videotape the event to have an opportunity to go back to that day and refresh it in memory. Looking through the pictures and revisiting the event will likely yield only positive emotions. For the majority of women, wedding is also an opportunity to realize one's dream of becoming a princess, at least for one day, and be an attention grabber. It's like being in one's own movie and playing the leading role, and who wouldn't like to be the center of attention and play the main role, at least once in a lifetime? This event is an opportunity to showcase all the creativity, to be the main director and the actor of one's own movie and share it with the closest people. There are some traditions and wedding 'rules' in each country, but, I think, it's not necessary to follow all the rules. It's more important to make that day perfect for oneself, to feel comfortable during that special day and make it the way you want it. We are all different, and it shouldn't surprise anyone that tastes are different as well. No matter how you want that day to be like, it's important to make it perfect for oneself, as this day will be remembered for the rest of your life. And here are some suggestions on how to make it the best.
First, it's all about planning. While there's some room for spontaneity, it's always better to have an initial plan on how you would want that day to look like. At this stage, it's important to take into account your partner's wishes and come to agreement. It all starts with choosing the place of the celebration, deciding on whether or not the ceremony should take in church, how many guests you would want to invite, etc.
Then, it's about a careful arrangement of the time. You, probably, wouldn't want to run from one place to another, but rather enjoy every minute on that day. So, thinking out the location and time for picture taking and other activities is quite helpful, as being in a constant rush can spoil all the fun, and you wouldn't want other people to wait for you too much time.
For women, the look is one of the most important things during the wedding ceremony. (For men too, of course, but, probably, not to such extent). It's worth trying different styles and colors of the dress and choosing the one, in which you would feel the most comfortable. The makeup and hairdo are no less important as well. Women with long hair might have hard times deciding on how to make it look pretty and unusual, but at the same time, it's possible to do a lot of beautiful things with long hair. One could look at some ideas for wedding hairstyles for long hair and choose the hairstyle that best fits one's personality. It's also worth trying a particular hairstyle or makeup before to see if it really suits you well.
The visual part is no less important during the wedding ceremony. Choosing the color tone, a certain type of decoration will create an atmosphere you want. Think about your favorite colors and add them to the overall decoration. The wedding bouquet and the dress color of bridesmaids can be done in the same color palette to create the harmony.
Of course, there are some small unique details that you can add to make everything look great. Just use your creative mind and don't be afraid of experimenting, and remember - you should just enjoy the process, and if you have a good plan and enjoy everything - it will surely be the best day, the perfect day that would bring positive emotions and will be remembered.
Related
Popular in the Community