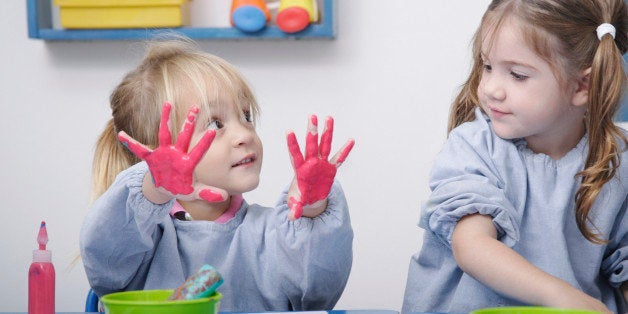 For American students with disabilities, class sizes are increasing, services are waning and providers are disappearing. More than half of parents who have children with disabilities and responded to a survey say their schools have altered special education services because of declining funding since last year -- in some cases, because of federal budget cuts known as sequestration, according to survey results released Thursday.
Of the 52.7 percent of parents who indicated services for their children had changed, 29.5 percent said services decreased, 32.2 percent said class sizes grew, 27.4 percent reported service providers dropped, and 13.1 percent said budget cuts had led to a change in a student's placement. The survey results were compiled from answers provided by 1,065 respondents, including 1,007 parents, by the National Center for Learning Disabilities, a Washington-based advocacy group.
A Provo, Utah, mother said her son's class size jumped from eight students to 15. "Stop cutting funding from those who need it the most," she wrote. A student in California who has auditory processing disorder comes home from school crying, a parent reported, because his class size grew so much that "he can't understand the teacher."
As Congress attempts to reach a federal budget deal by its self-imposed Dec. 13 deadline, education advocates have been pressing to end the $1 trillion in across-the-board sequestration spending cuts. Sequestration cleaved $579 million from federal special education funding under the Individuals with Disabilities Education Act this year -- a figure that may worsen, depending on Congress.
The Individuals with Disabilities Education Act specifies that Congress would pay up to 40 percent of the average that states were spending on each student with disabilities. The closest Congress got to this funding level was in in 2005, when it hit 18.5 percent, and in 2009, when the one-time economic stimulus boosted payments. Since sequestration, Congress has been paying just 14 percent, the lowest in more than a decade, according to the National Center for Learning Disabilities.
Lindsay Jones, public policy director for the group, said she hopes the survey results will influence members of Congress in budget discussions.
"We want to make sure that everyone involved in those discussions are aware that parents are experiencing and seeing these cuts," Jones said. "We want to make sure they know that parents have seen cuts to special education services, and that's something that is hard to prove or pinpoint because the districts are legally obligated to provide them" under the Individuals with Disabilities Education Act.
One parent who lives near Santa Cruz, Calif., reported cuts in assistive technology, widely seen as key to communicating with students who have some disabilities, according to National Center for Learning Disabilities. In Bethesda, Md., a parent reported that while the elementary school has ballooned from 530 students to 760 in three years, there is only one special educator -- "too little for too large a group and the only reason they cannot expand is budget shortfalls," the parent said.
In Mississippi, a teacher reported the school's special education department has lost three positions. "Students receive services, but we have cut our presence in all but core courses," the teacher wrote. A Houston parent said the school district could not afford audio textbooks, or one-on-one instruction.
Many of those who told surveyors they hadn't seen services cut said they expect the ax to drop. "We have been fortunate so far that our son's services have not been cut or changed," a parent in Tucson, Ariz., wrote. "I don't know how much longer that will be true. I hear talk of all the cuts to special education in our district, but no one wants to say exactly what is being cut or how it will impact the students."
The survey asked if parents were "worried about the impact that budget cuts have" on their children's education. A whopping 94.2 percent responded yes.
One parent near Phoenix described her fourth-grade son's experience with dyslexia. "He will be on the public welfare his entire life if he is denied the help he needs now, as a child, to be able to learn," the parent wrote.
Sequestration cuts to federal payments under the Individuals with Disabilities Education Act are supposed to be prohibited, the advocates said, but they're happening.
"You cut the budget so much, at some point we all say you can't get blood from a stone," Jones said. "No district would ever say, we're choosing different services because of money problems. That's illegal. What surprised me were the willingness of people to personally speak out about this."
The cuts have affected Head Start, Title I funding for poor students, Individuals with Disabilities Education Act funding, Pell grants for college students and vocational school funding, according to the NDD United report. It highlighted dramatic cases, including Ukiah Unified School District in California, which cut its summer school program, and the Cleveland Metropolitan School District, which cut all of its social workers.
One Head Start region lost $375,382 per year from sequestration, and reduced its staff from 350 to 304. "Staff are in tears because of the stress," Sharlyn Cano, human resources director for Southern Oregon Head Start, said in the report. "I see a weariness in our people. I see a death by a thousand cuts."
In New Mexico, advocate Michael Kaczor has seen special education services decline for years, with sequestration adding to state cuts. "Children are not getting the services, they're not getting the interventions they need, especially in terms of training effective teachers," he said. "They're not identifying students early because there's no money."
About one year ago, Kaczor lost his 23-year-old son, Michael, to an overdose of pain medicine. Michael had dyslexia, and his father attributes the death to stress resulting from the state education system. "He suffered from being a kid identified as special needs, but he had above-average intelligence. He's in God's hands, he helps me keep doing what I'm doing to fight these cuts," Kaczor said. "This world just eats these kids up."
Before You Go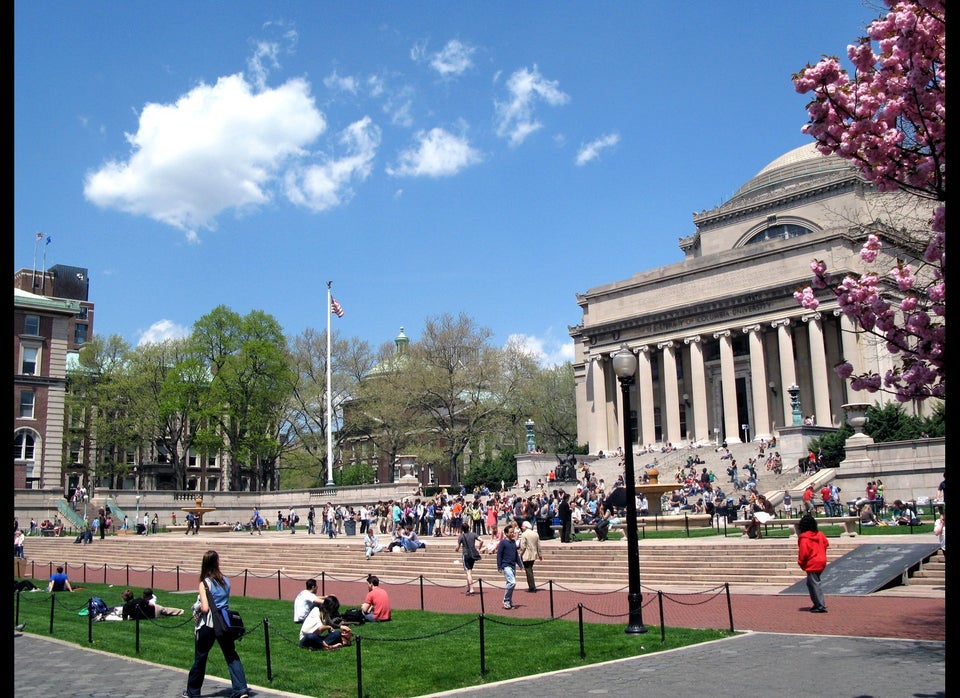 The 10 Most Expensive Colleges
Popular in the Community