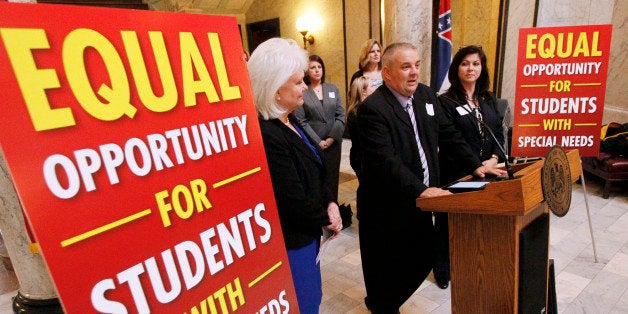 For decades, some education leaders and researchers have asserted that school districts often use special education placement as a way to segregate black students, throwing them off the traditional academic track.
This idea has fueled policies aimed at keeping minority kids out of special education settings, and boosting their chances in school.
But what if it's the other way around, and too few minority students are in special education?
A study released Wednesday, led by Penn State education professor Paul Morgan, suggests that's the case. Schools have been identifying too few minority students for placement in special education, he claims -- in some cases, by a margin as large as 60 percent.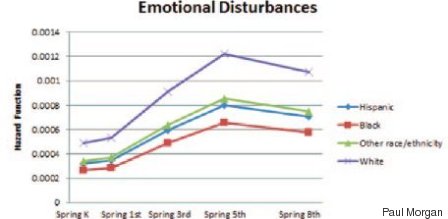 According to a U.S. Education Department study, in fall 2012, 1.08 million black students and 1.24 million Hispanic students ages 6 to 21 were receiving special education services. Of the 5.7 million total special education students, black students comprised 19 percent and Hispanic students 21.8 percent. That same year, 11.3 percent of black students and 8.2 percent of Hispanic students were placed in special education, compared with 8.2 percent of white students.
Morgan bases his conclusion on the assertion that civil rights activists and educators who say too many minority students are in special education have been relying on simple comparisons.
"If general school age population is 14 percent black, you would expect 14 percent of students who are black would be represented in special education," Morgan said. "But 19 percent of the special ed population is black. That's been taken as a disparity."
This reported disparity led the federal government to mandate monitoring of the percentages of minority students placed in special education. School districts found exceeding expected percentages "due to inappropriate identification" are required to allocate 15 percent of a specific funding stream to reducing that number through early intervention, a program to help kids when they're younger, instead of putting them in separate educational programs for their entire academic lives.
"Children who are minorities are more likely to be exposed to the risk factors that contribute to having a disability: more likely to be exposed to lead, born into poverty, fetal alcohol syndrome," Morgan said. "You have to take that into account in terms of understanding who is under- or over-represented in special education. Research has not done that -- it has relied on simple unadjusted contrasts."
Morgan and his colleagues looked at a data set called the Early Childhood Longitudinal Study that followed 20,100 students who entered kindergarten in 1998-1999 through the eighth grade. The researchers used factors such as socioeconomic status, mother's age at the time of birth, disability condition and teachers' reports on their behaviors -- all factors that contribute to a person's disability status. From this information, Morgan calculated the odds of minority students being classified as having one of five disability conditions.
In most cases, Morgan said, black students were significantly less likely than white students to receive a disability designation.
While this debate might sound wonky, its implications are clear: If Morgan's calculations reflect what's happening in America's public schools, thousands of black students are not getting an education that accounts for their disabilities.
"The consequences of untreated disabilities can be fairly severe," said Morgan. "I hope our findings lead to greater awareness of the barriers minority families find in accessing special education services."
Not so fast, said Russell Skiba, a professor in counseling and educational psychology at Indiana University whose research is cited throughout Morgan's paper.
"The data that they're using to make these conclusions is highly suspect and invalid," Skiba said. As the report itself acknowledged, the conclusions are limited in that the report only looks at students through middle school -- and not high school. "The conclusions make a blanket statement that don't capture the complexity and the nuance of this field," he added.
Some of the data Morgan used is drawn from surveys of teachers. But Skiba said teachers have historically shown bias in interpreting student behavior based on race. Morgan didn't immediately respond to a question about this criticism.
Michael Yudin, assistant secretary for the Office of Special Education and Rehabilitative Services -- the federal government's top official on special education -- said he didn't immediately have time to read the study, but looks forward to analyzing its methodology. Still, he said he tends to agree with Skiba's view.
"Far too many kids … are and have been disproportionately identified as needing special ed. That remains a major concern for us, even if it doesn't show up in a national sample," Yudin told The Huffington Post. "Identifying a kid as having a disability when they don't, I'm not sure that's necessarily the right thing for a child. Tracking a kid into special education, particularly for minority kids, particularly in high-poverty districts, we know some of the outcomes for these kids aren't good."
Before You Go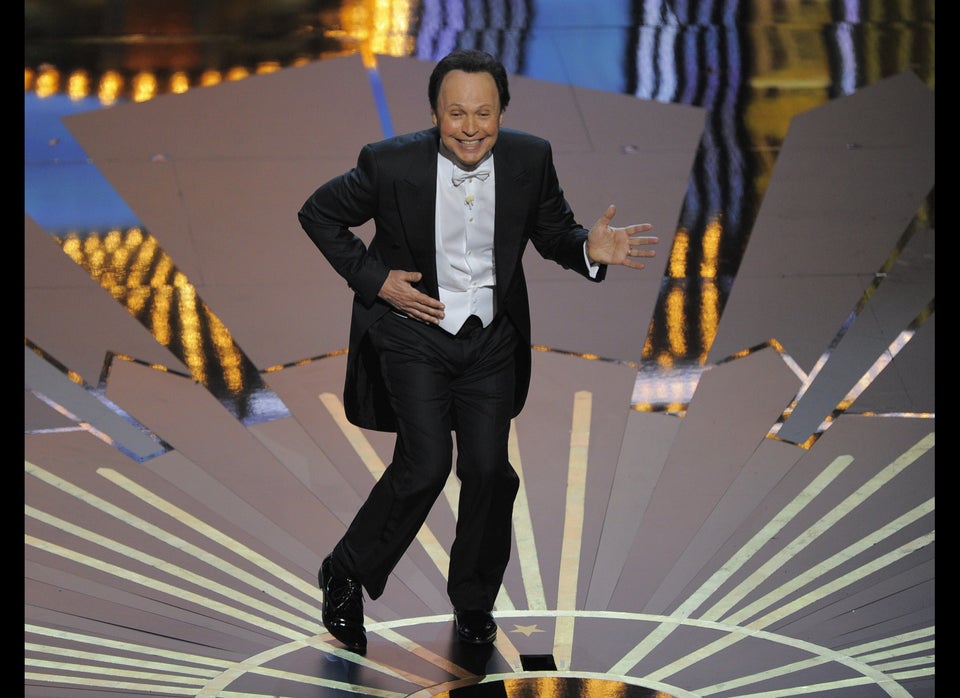 Celebrities Who Attended Community College
Popular in the Community