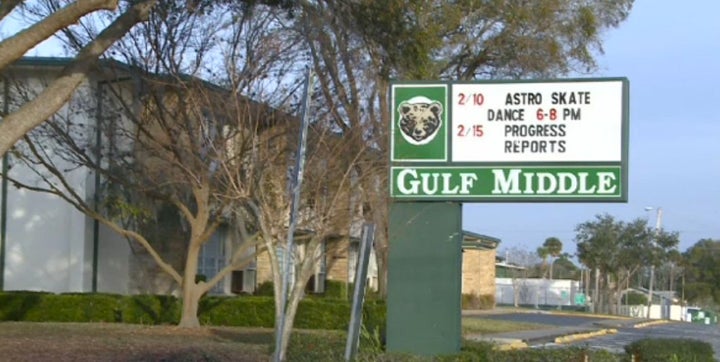 Authorities say a student at Gulf Middle School in New Port Richey, Fla., set a special education peer on fire, WTSP-TV reports.
The New Port Richey police told the station one student took a can of Old Spice body spray, lit the stream on fire, and then pointed it at the student in the boy's bathroom.
According to a Patch report, the victim's pants briefly caught on fire, and the hair on his arm was singed -- but he was not seriously injured.
WTSP-TV reports that the attack doesn't appear to have a clear reason or target, and was likely done simply for entertainment. The victim's mother Michelle Craig said she fears for her son's safety.
"You expect your child to go to school and be safe, you know, and they're not," she told the station. "You don't know whether your kid is going to come home or what."
The Tampa Bay Times reports that the perpetrator, who is 11 years old, was arrested Friday, charged with aggravated battery and taken into juvenile custody.