When mom Renee Bergeron took superhero-themed photos of her son with special needs, the little boy was so overjoyed with the experience that she decided to offer her services to other children like him.
The result is an inspiring photo series called "The Superhero Project," which shows kids with special needs dressed as superheroes, showing off their power poses.
Bergeron's 4-year-old son Apollo was born with a double aortic arch, a rare heart defect, she told The Huffington Post. He's had two heart surgeries, G-tube surgery, and several other minor surgeries since he was diagnosed at 18 months old. Today, he is doing "very well," the mom said, adding that he still has his feeding tube to help him take in extra calories and grow.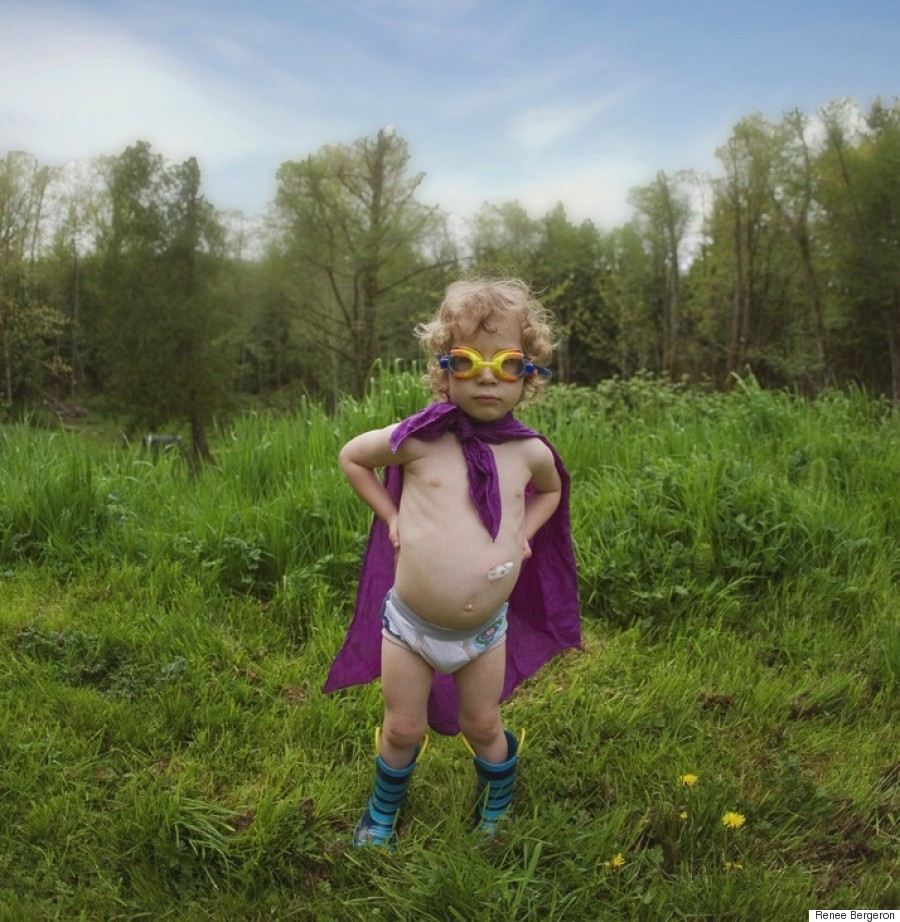 To help her son feel strong and powerful, despite his physical limitations, Bergeron took superhero photos of him, and the pictures were more than she could've anticipated. "Apollo LOVED posing as a superhero and loved the resulting images," she said. "When I saw how much he enjoyed his photos, I knew I wanted to give that same gift to other children. I knew I never wanted him to feel self-conscious about his body or G-tube, and assumed other families would feel the same way."
Bergeron, who is mom to 14 children, launched her own photography business, Little Earthling Photography, in 2009, and she specializes in taking pictures of births and kids with special needs. Through raising Apollo and interacting with other children with special needs, the mom said she has "learned to look beyond appearance, to make effort to get to know people who are different, that everyone has a unique story that is worth taking the time to hear."
"I hope that people will learn the lesson I have: people, whatever their needs or differences, are all equally valuable," she continued. "Each person has their own distinct personality and gifts to offer the world. We often get too caught up in what meets the eye initially, and don't take the time to see inside of people. "
Like Us On Facebook |

Follow Us On Twitter |

Contact HuffPost Parents
Related