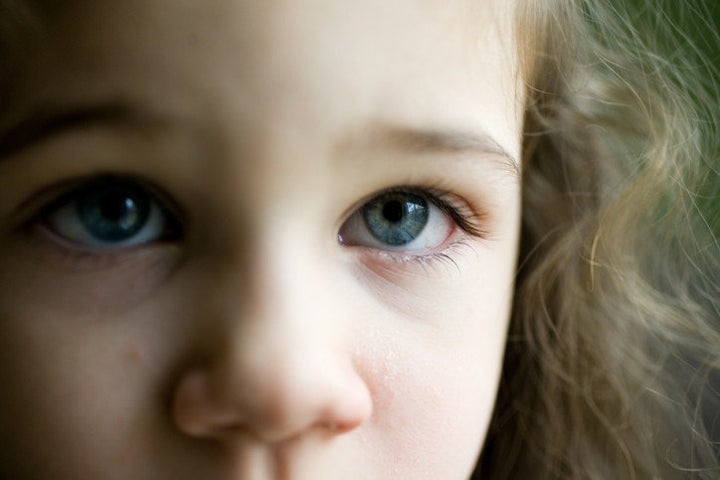 I celebrated the Jewish holiday Purim last week at my synagogue. And Purim, along with a host of other Jewish holidays, will never be the same for me.
Though I attend services at my synagogue regularly, it has never once occurred to me to bring along my older son, Nate, who has autism. To imagine Nate sitting quietly in his seat for 90 minutes, not talking, not eating, and listening to words he can't understand (and that's just the English) -- is simply unimaginable. And that includes the kid-centered holiday services, where the cacophony of joyful sounds is anything but music to the ears of anyone with sensory issues. So I've always chalked up "going to synagogue" as just another family event which our whole family could not enjoy.
Until now. On Saturday I attended the Purim Service and Celebration for Families with Special Needs at my synagogue, Congregation Rodeph Sholom in Manhattan. Here is what I saw and heard: families with kids aged 2 to 20-something were encouraged by the rabbis to walk around when they needed to, bring their snacks back to their seats, dance to the music or do none of the above if they didn't want to.
What didn't I hear? The words "SSSHHHHH!" or "Sit down!"
This was Rodeph Sholom's seventh Special Needs service, all geared around holidays, but it had just come onto my radar.
The germ for these services actually came from two moms. Dr. Nancy Crown had shared with Gina Levine, the wife of Rodeph Sholom's Rabbi Robert Levine: "I don't feel there is room at temple for my daughter with her special challenges." Nancy's daughter Sadie, now 26, has an autistic spectrum disorder. And Susan Hershman, whose 20-year-old son Danny also has autism, felt as Nancy did and suggested the idea of creating a special service.
Gina relayed these conversations to Rabbi Levine and the journey to fill this spiritual void at Rodeph Sholom quickly began. Though Rodeph Sholom has had a program to tutor special needs kids for their Bar/Bat Mitzvah since 1998, along with several other disability accommodations in place, the missing piece was a service where all families could worship and celebrate together.
One regular participant I met at the service is 13-year-old Emma. Says her aunt Linda, "Last Purim Emma dressed up as Queen Esther. Rabbi Levine dressed up as King Ahasuerus. She went up to Rabbi Levine and touched him gently. She felt like a queen. She felt so special in his orbit."
Like Emma, I, too, fell under that magical orbit of Rabbi Levine -- during the very darkest time in my life. In 1999, my husband Fred died suddenly when Nate was five and our newly adopted son Joey was 10 weeks old. I felt a desperate need to speak to a rabbi, though I hadn't belonged to a synagogue since I was a child. I randomly called Rodeph Sholom. Rabbi Levine greeted me with the words, "As far as I'm concerned, you are a member of our congregation right now." He knew exactly what to say, and when to listen.
Rabbi Levine's compassion had its seeds in his childhood. He was born with a mild disability and he has never forgotten how it felt to be the kid on the sidelines watching other kids play certain sports. So when Gina told him about these moms whose special needs children were on the sidelines, it resonated personally.
Things happened quickly to right this wrong. Gina enlisted Nancy as her co-chair of the special needs committee, and with the help of Rabbis Levine, Spratt, and Kaye and a consultant from Music for Autism, the special holiday services were adapted to be accessible for kids and young adults with developmental disabilities: the service is shorter, the language simpler, the music and instrumentation not over-stimulating, sign language interpreters give additional visual support, the kids can bring snacks to their seats and they are sent a visual outline (a "social story") in advance so they know what to expect. The services are open to the public, not just members of Rodeph Sholom. And, as Gina says, "they can be adapted to any house of worship."
Many attendees say this is the first time in their lives that they can attend a religious service -- as a family. Says Nancy, "I can relax and enjoy being in synagogue, instead of the constant "shhshing" and monitoring I'm so used to doing with Sadie in places where I worry her frequent questions and need to move around might disturb others. It's like being able to exhale after about 26 years of semi-holding my breath."
Waiting to exhale is a feeling I know well. The extent of Nate's religious upbringing has consisted of our family attending holiday dinners at the homes of friends -- the kind of friends who didn't flinch when Nate flung a spoonful of mashed potatoes onto their moving ceiling fan. Or the Passover seder when Nate came thisclose to tossing a statue out the window. Their 11th floor window.
The special service I'm looking forward to bringing Nate to the most is Hanukkah. Our own celebration has been the same every year: I'd light the menorah with my sons, we'd hold hands and sing "Oh, Hanukkah, Oh Hanukkah..."
But the last two Hanukkahs Nate did something that took my breath away. As I sang the first two words of the prayer, "Baruch, atah..." suddenly Nate chimed in with his beautiful baritone voice, "Atah, atah." It was the sound of Nate praying. And it was the sweetest music to this mom's ears.
Next Hanukkah, God willing, Nate's beautiful words will fill the room along with the other families at Rodeph Sholom's special Hanukkah service.
And my family will be beside him. I'll be the most thankful one. Thankful that I remembered to wear waterproof mascara.
Related