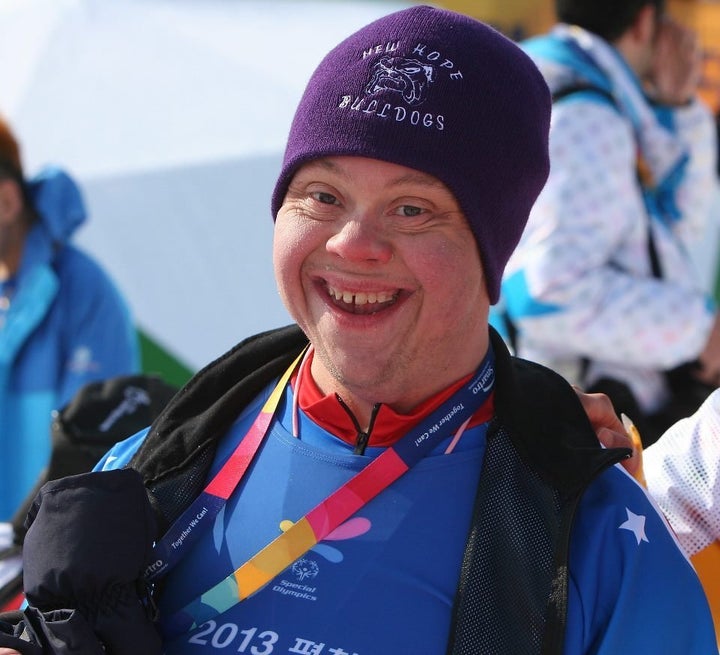 As more than 2,300 athletes with intellectual disabilities wrapped up a week of intensive winter competition at the Special Olympics on Tuesday, they had medals to boast but some serious advocacy work cut out for them.
While the Games serve to empower its athletes, it also functions as a forum for advocates to figure out how to continue promoting athletic –- and other critical opportunities for people with disabilities.
People with intellectual disabilities make up the largest disability group worldwide, according to the Special Olympics. Yet, despite their vast number, most are unemployed, live in poverty and are denied education, Timothy P. Shriver, Chairman of the Special Olympics, wrote on a blog for The Huffington Post.
Still, no matter the obstacles they face in their everyday life, the thousands of athletes who descended upon the world stage in PyeongChang stunned audiences as they skied and snowboarded down icy mountains and zipped across the rinks in the skating and hockey events.
Some noteworthy advocates include Loretta Claiborne, a runner who competes in the Special Olympics, and is working to promote inclusion in the U.S. and Deon Namiseb, a football and track and field Special Olympics athlete, who wants to see more representation of people with intellectual disabilities in Namibia.
PHOTOS OF SPECIAL OLYMPICS ATHLETES. STORY CONTINUES BELOW.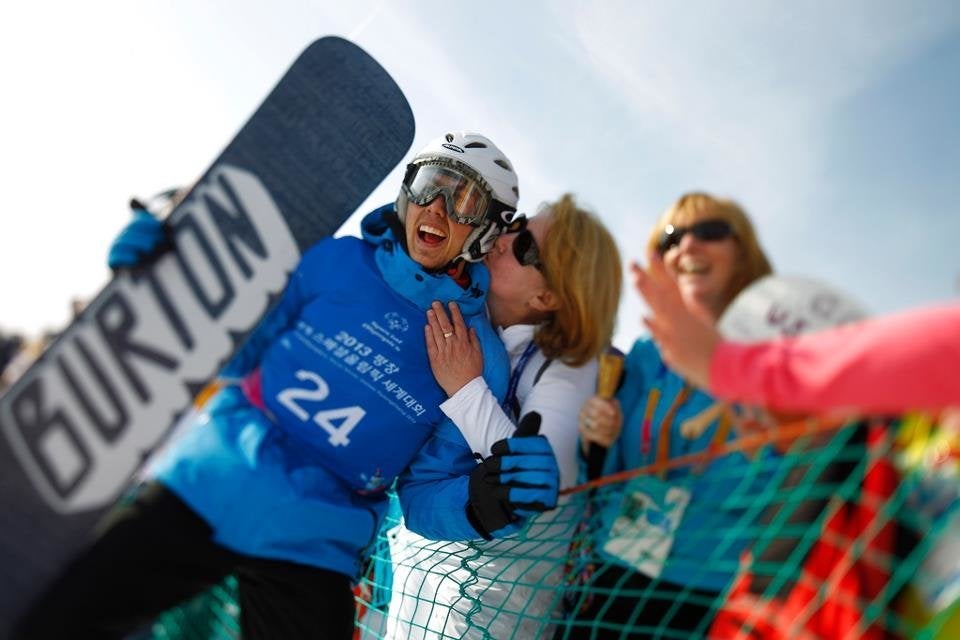 Inspiring Moments From 2013 Special Olympics
"Their goal is simple: advocate for full dignity and opportunity and support for the world's most vulnerable citizens," Shriver wrote in his blog. "Success will be measured by whether or not their fellow citizens go to school, get health care, live in communities, enjoy sport and recreation, the same as others."
One athlete who had her greatest sporting wish granted this year was Daina Shilts, 22, of Wisconsin. She participated in the Games in South Korea and is considered to be the best Special Olympics snowboarder in the U.S., according to the Marshfield News Herald.
"It's been my dream ever since I was 8, when I first started Special Olympics," Shilts told the paper of going to South Korea.
While there is still much more advocacy work to be done, the Special Olympics concluded the year's competition on the heels of a major milestone for students with disabilities. The Obama administration declared earlier this month that schools must make their athletic programs inclusive for all and distributed a 13-page document, outlining the rights of students with disabilities to participate in school athletics, a step that will likely inspire even more people –- those with disabilties and without –- to get involved with supporting the Special Olympics.
"By celebrating the Special Olympics we are celebrating the beauty that is in everyone, not the random standard that society is selling us to make us feel safe," Isaac Zablocki, activist for people with disabilities wrote in a blog for The Huffington Post. "We are giving a chance for all children to enjoy the spirit of competition in sport. We are allowing all parents to cheer for their children's achievements. We are seeing the beauty that is in every living being."
Popular in the Community