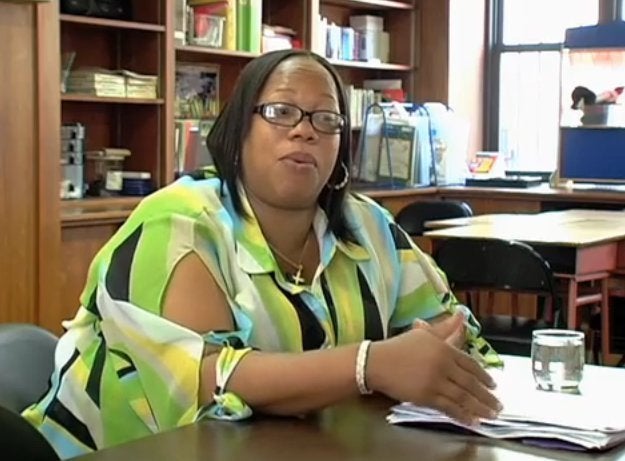 "A couple of weeks ago I got discouraged," said Special Terry, a nine-year veteran of the New York City Department of Health and Mental Hygiene. "My daughter said 'I hope what happened to you doesn't make you forget about your dreams and aspirations.'"
What happened to Terry was a worst case scenario. She knew that the Department had to lay some people off due to budget cuts, but she hoped she wasn't one of them.
After all, Terry was one of the most experienced social workers in her office. She had been working for the Department for years as a public health educator and correctional counselor, transitioning people from jail back into their communities. She had skills. She was about to get a Master's in Education from Long Island University.
In early May, however, together with three other colleagues, she received a letter. Her last day of work for the City was May 14. On that day she lost her health insurance as well.
Until that point, Terry, a 45-year-old single parent of two daughters, had done well for herself and her family. She was earning $1,352 every two weeks, enough to pay the $679 rent for low-income housing in the North Bronx and support her daughters. Her older daughter, Chrisshawmba, 22, graduated from college last year with a degree in Criminal Justice. Her younger one, Erica, 13, is in middle school.
But suddenly the only money she gets is $380 weekly from unemployment. Like many other New Yorkers battling the economic downturn, she entered a different, uncertain world. It's a world where if your daughter gets sick, you don't know how to pay for the hospital. It's a world where you scramble to cover rent while desperately looking for jobs. And you have to do everything at the same time, quickly.
WATCH:
Terry has always made a point of was having good medical care for her children, but now, with health insurance gone, she just prays that her kids don't get ill. In early July, however, an insect bit her daughter, sending her to the emergency room. When Terry told the doctors she had no insurance, they panicked, she said, and told her to apply for Medicaid. But because she collects unemployment she is ineligible for Medicaid. Her daughter feels better, but Terry is worried about the medical bill waiting around the corner.
Terry is also concerned about her younger brother's son, Dejon, the sick, two-year-old boy she is raising. Dejon's mother passed away last August, and nobody else can care for him. Born prematurely, Dejon's lungs never developed completely. In the last 11 months he has had three hospitalizations for pneumonia.
For Terry, who had never experienced unemployment before, the most humiliating aspect of her new life was applying for food stamps. She felt other people would see her as someone who exploits the system, rather than as someone who needs a little help to get back on her feet.
"When people lose their jobs and go to agencies where people receive on-going assistance, they kind of view you like you are a loser," said Terry, who feels she is not begging, only getting her due. She eventually successfully applied online for food stamps through LIFT, a non-profit organization whose stated mission is to combat poverty and expand opportunity.
In between tending to the baby, counting her pennies at the grocery store, and showing up in court to get her rent adjusted to match her new, lowered income, Terry frantically scours the internet for jobs.
In two months she has scored three interviews, including one with Odyssey House, a drug treatment center based in New York City. But she has still received no callbacks. The memory of the lost job she loved motivates Terry to keep looking for positions and keeps depression at bay.
Terry will get her Master's in Education in September. She is confident she will land some job by the end of August. She also still hasn't given up on her dream, founding an organization to help integrate formerly incarcerated people back into her neighborhood, the Edenwald Projects in the North Bronx.
That brings her back to her daughter's words about her aspirations, which make her feel better.
"I'm gonna get back out there again," she said. "It's just a matter of time."
Related
Popular in the Community