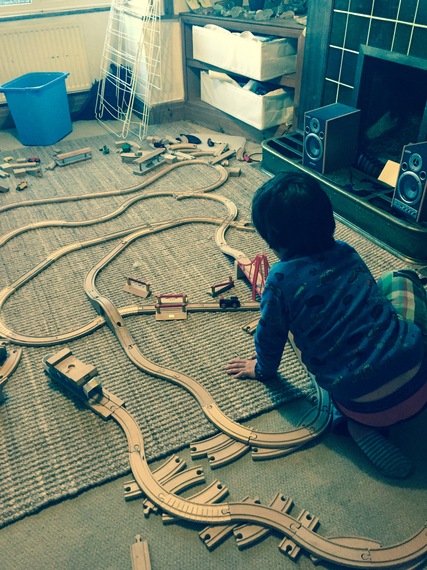 Sometimes connection levels are going to plummet in your family. Maybe someone close to you dies, your relationship ends, or you get some upsetting news or become chronically ill and you find yourself in survival mode. But your children still need plenty of connection and play alongside all their other basic needs.
So you go into emergency mode and get help with anything you can. You ask your community to help with cooking, cleaning or transportation. You let people take care of you. And you forgive yourself every time your kids have to ask the same question 6 times before you respond, because you are so overwhelmed with feeling that you can't hear them.
If you can prioritise one thing, connection is what your children need most from you. Everything else can be provided by someone else if you can get support, but connection with you is irreplaceable. And so you keep doing Special Time, even when your heart is breaking. Special Time is a tool we use at Hand in Hand Parenting, where you offer focussed one-on-one attention, to help children feel your love. You find all the delight you can muster and pour it onto your child. If your attention is shattered you may have to offer it in short bursts of 3 or 5 minutes. I even did a 1 minute Special Time with my son the other day! And you might even enjoy a break from the all-pervading feelings. Today my daughter had me crawling around on my belly pretending to be a robber and it was actually fun and provided me with light relief from the weight of emotion I had been under.
You are a good parent and you will be more capable again when you come out the other side. You are going through it right now, let yourself off the hook. In the long run this hard patch will fade into an immemorable blip in your child's life. This is a time where you let things go. You make simple meals and you might expect your children to be more fussy with food when connection levels are low. They will survive and so will you.
What can be hard when you are feeling fragile is Staylistening (the way we connect with children through listening to their feelings). You might notice that your usual patience for listening to your child's emotional expression is frayed and you become intolerant or snappy. This is because listening to emotion can stir your own feelings and if you have a lot of pain bubbling below the surface, it becomes unbearable much more quickly. So take care of yourself. You may need to tell your child that you can't listen right now and remove yourself from the situation. Or less ideally, you might find yourself giving into the limit they are resisting or resorting to cajoling, bribing, threatening. You will all recover from this. When you notice that you are suddenly able to pay good attention to your child's feelings, make the most of it. This is when, if she starts crying on the way to the cinema, you forgo seeing the beginning of the movie. Or when he starts crying in the car just as you reach your neighbourhood, you drive the long way round. Your children are wise and when they sense you are able to listen they will bring up all the feelings they've been having to keep stored up.
The go to in times of stress is Listening Partnerships (where two parents trade time listening to one another to relieve the stress of parenting); daily if you need to and making use of Emergency Listening Time if you are about to lose it. You need to adapt to being in survival mode, prioritising connection above all and forgiving yourself when you can't meet your usual standards. You are a good parent having a hard time and our children are resilient to this, especially when we can support them with listening tools.
Popular in the Community