If you're an avid follower of entertainment media, you've probably been inundated with Best of 2015 lists recently. They're everywhere! And they're a lot of fun. But here's the thing: We've always been a little dubious of lists like that. Because no one is capable of watching every TV show or movie, or reading every book, that comes out in a year. And everyone has their own subjective taste. What does it even mean for one movie to be the best of the year? 
So we're trying something a little different. Instead of telling you what the best things are, we're just going to tell you about our favorites. And to make it even more subjective, we're going to be really upfront about our own biases and preferences. That way, you can look at a few different lists in each category, and pick the one written by the person whose taste comes closest to your own.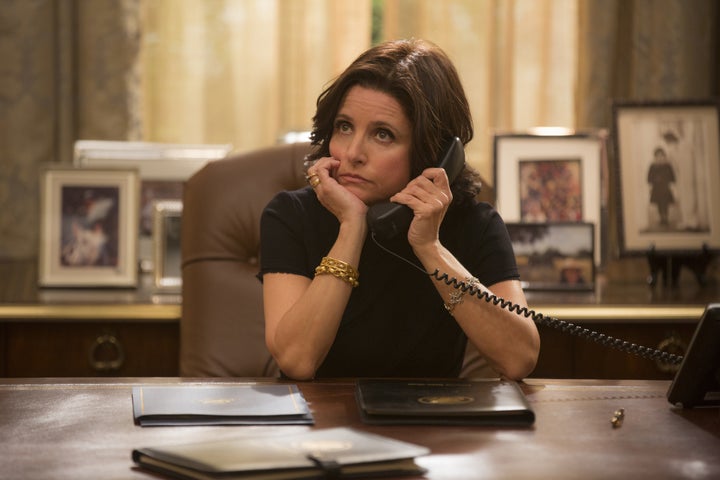 TV
Sasha Bronner's 10 Favorite Character-Focused TV Shows of 2015
Taste: "I don't have to be the first to the party as long as I'm having the most fun. The dramas I loved this year feature layered and complex characters -- often with undiagnosed emotional issues -- and the comedies I loved display some of the smartest writing on the air. I guess I like my people messed up and my jokes perfectly constructed."
"Veep" (HBO): Let's all pray that the show's satirical take on Washington D.C. antics is nowhere close to reality. But let's also take a moment to thank everyone involved in it for the best laughs of a lifetime. 

"Transparent" (Amazon): This is no simple comedy. It features one of my favorite families on television ever and explores timeless issues like love, sex, identity and worth. It's a must-watch.

"The Americans" (FX): Stars Keri Russell and Matthew Rhys can make me care about anything, but the best part about the show is how well suspense is built slowly until it hits you upside the head. I have never watched just one episode in a sitting.

"The Jinx" (HBO): No one could make up a character as off and viscerally weird as Robert Durst. Every twitch, cough and throat clearing feels like a signal you're just waiting to crack.

"Louie" (FX): Louie pulls at every emotion you have stocked away inside your body. It's funny, sad, desperate, poignant, confusing, nostalgic: everything at once. In other words, it feels like the most realistic portrayal of life that I've seen on television.

"The Affair" (Showtime): The best thing the show did this season was draw us deeper into the lives of the side spouses -- the ones left behind -- as a way to learn more about our main characters' motivations and mistakes.

"Black-ish" (ABC): I unfairly judged a show by its key art and thought that "Black-ish" would be just another watered down network family comedy. Boy was I wrong. The show is edgy, hilarious and surprising. The three kids steal the show every week.

"Silicon Valley" (HBO): This is another show I misjudged at first. I wasn't interested in the Silicon Valley setting or the trials and errors of tech guys trying to make it. But the pacing of this show and the comedic timing of each episode is flawless. 

"Girls" (HBO): Lena Dunham's controversial show had me from the beginning. It doesn't have to be the most universal or realistic show for me. It works for these characters and the issues that come up via relationships, work and life changes all feel very real.

"Catastrophe" (Amazon): Like "Louie," sometimes it's hard to tell if this show is a drama or comedy or some weird stepchild. But the chemistry between comedians Sharon Horgan and Rob Delaney is palpable and it keeps the show alive. It's genuine, honest and refreshing in its messiness. I watched it all in one weekend.
Joe Satran's 10 Favorite High-Drama TV Shows Of 2015
Taste: "I'm a TV obsessive -- I watch literally dozens of shows -- but my favorites tend to be dramas, especially high-concept, plot-driven dramas. I have a great fondness for procedurals, genre shows and political drama. That said, I also like comedies, as long as they're whip smart. Goofiness and earnestness don't turn me off, but dullness does." 
"Game of Thrones" (HBO): Season 5 was not its best, but the high points -- Drogon saving Dany in the fighting pits, the battle at Hardhome, that wrenching scene at the Wall -- were as great, and as tear-jerking, as ever. There's no show I look forward to watching nearly as much. 

"Transparent" (Amazon): Brave, witty, honest, idiosyncratic, perfectly acted ... This show is a revelation. 

"The Americans" (FX): This is not a show you can watch while playing with your phone. A surfeit of subtitled or dialog-free scenes -- and a deeply complicated plot -- force you to play close attention. But if you do, you'll discover one of the richest shows on air. Each season so far has built toward a breathtaking climax.

"Fargo" (FX): Like "The Americans," Fargo plays a very long game, setting up plots early in the season that initially seem pointless, but later prove crucial. Season 2 was worlds better than the slightly dull Season 1.

"Person of Interest" (CBS): Perhaps the most underrated show on TV. Though it appears, on the surface, to be a boring CBS procedural, it's actually super thrilling, and even profound. It presents a vision of artificial intelligence that's terrifyingly sublime. 

"Veep" (HBO): Come for the hilariously mean jokes, which will have you howling with laughter every episode, and stay for the stellar performances, especially the divine Julia Louis-Dreyfus. 

"Jessica Jones" (Netflix): 2015 gave us the first great superhero show and the first great platform for the riveting Krysten Ritter. They just happened to both be "Jessica Jones."

"The Good Wife" (CBS): It makes me sad that I can't put this higher. Because at its best -- in Seasons 3 and 5, for example -- it was as good as any show on air, bar none. Terrific performances and lots of sophisticated writing keep it excellent, but some stupid, aimless plots in the most recent two seasons have been bummers.

"Broad City" (Comedy Central): I'd follow the uproarious Ilana and Abbi to the ends of the earth. 

"The Fosters" (ABC Family): "The Fosters"? Really? YES. I sob every episode. I devour new seasons late into the night whenever they come on Netflix. I once made a pilgrimage to the house in Long Beach where the central family lives. While I don't know that I would say that it's the 10th best show of the year, it is certainly my 10th favorite. 
Matt Jacobs' 10 Favorite Witty TV Shows Of 2015
Title: Entertainment Editor
Taste: "I like sharp, topical sitcoms that don't ignore the parts of life that aren't funny. There were more than enough to choose from in 2015."
"Getting On" (HBO): Life on this show has always been frail, but the humor in its third and final season was very much alive. 

"Transparent" (Amazon): The first season of Jill Soloway's show made us rethink how intimately half-hour dramedies can capture messy family dynamics. Its second season reinforces what it means to accept your bloodline when you can hardly accept yourself.

"Black-ish" (ABC): "Black-ish" ended a decent first season in May to return with a masterful round two in September. Most network comedies could hope for half of this show's wit and charm.

"Veep" (HBO): By far the best political show on television, "Veep" has improved with each season. In its fourth, Selina Meyer sought the presidency while her staff imploded, to wildly humorous results and damning pronouncements about the state of American politics.

"Silicon Valley" (HBO): It can be exhausting to watch good characters battle increasingly onerous circumstances, but the tech-nerd heroes at the center of "Silicon Valley" made every struggle in Season 2 worth the cringe. 

"Last Week Tonight with John Oliver" (HBO): Through sharp diatribes about transgender rights, fantasy sports and televangelism, John Oliver showed, via his weekly format, that the news needs far more accountability than its daily bloviating provides.

"Broad City" (Comedy Central): Whether hallucinating on pain meds, coaching each other through unlikely sex acts or paying a visit to Kelly Ripa, the "Broad City" ladies and their comrades proved there is no sitcom that better understands its demographic. 

"Please Like Me" (Pivot): Josh (Josh Thomas) and his pals grew up in Season 3 of this Australian gem. Relationships -- platonic, romantic, familial, individual -- have always been the nucleus of "Please Like Me," but this year, more than ever, they came with an added bout of bliss.

"Unbreakable Kimmy Schmidt" (Netflix): We didn't need a TV show to prove that females are strong as hell, but if there was ever one to do just that, it's Netflix's layered cult-aftermath comedy.

"Master of None" (Netflix): Aziz Ansari's sharp Netflix series dares every other depiction of soul-searching 30-somethings to be this effortless. Whether he's encountering racism in movie auditions or discovering the values of a pasta maker, Ansari's Dev is a walking case study in finding humor amid constant impediments.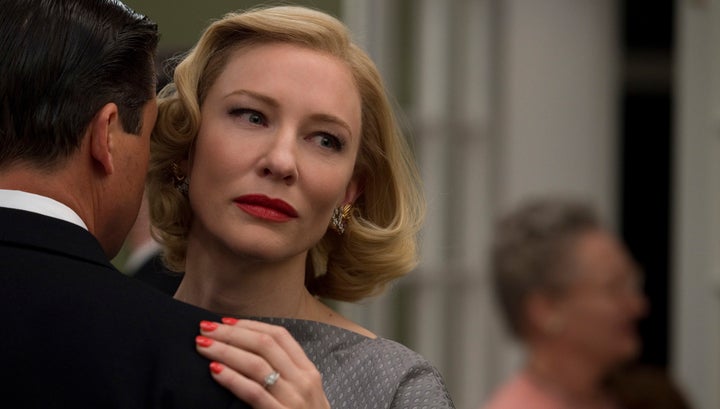 MOVIES
Maddie Crum's 8 Favorite Fantastical Movies Of 2015
Title: Books & Culture Writer
Taste: "As a big reader, I like watching movies that add a visual component that's hard to pull off on the page. I'm interested in mood more than plot, and I'm a sucker for ambiguous endings and anything super-stylized. I also like flights of fantasy with one foot on the ground. If the magical or oddball elements are a metaphor for human experience, I'm definitely interested. And if the lead is a lady, I'm definitely game."
"Carol": Everything about this movie is lovely, not least of all Cate Blanchett's ability to deliver off-hand lines loaded with room for interpretation. It's shot in a way that makes Therese and Carol's world feel small, and therefore both intimate and, at times, suffocating. 

"Diary of a Teenage Girl": Based on a graphic novel, this story about a budding artist using her sketches to soothe her anxieties about sex, gender and growing up is tender and uncomfortable in all the right ways.

"It Follows": Of the primal emotions, fear is my least favorite. I like to keep my heart-rate as low as possible, at least while sitting still. But "It Follows" was a rare exception, with its central monster's ability to generate constant, low-grade anxiety. 

"The Martian": Ridley Scott's adaptation of Andy Weir's book isn't all techno-babble -- it's sharp and funny, too. 

"Grandma": Two words: Lily Tomlin. A few more words: this very funny, slightly screwball-y film about three generations of women is precious in parts, but overall it's a thoughtful character study about a frustrated, misanthropic feminist.

"Crimson Peak": Speaking of suffocating: Guillermo del Toro's gothic story about a wayward sibling relationship and a haunted house has a grotesque sort of beauty. The movie's made even better by Mia Wasikowska's performance as a willful yet naive aspiring novelist.

"Wild Tales": Argentinian-Spanish director Damián Szifrón's collection of vignettes is absurd, and absurdly good. 

"Room": Another book adaptation, "Room" is a tragic story carried by lead Brie Larson and some creative choices made while shooting it: the first half of the movie is set within a tiny shed, but the world within those four walls is made to feel much larger.
Cole Delbyck's 3 Favorite Movies To See In Theaters In 2015
Title: Entertainment Writer
Taste: "From the second I first stepped into a movie theater, I knew it was the place for me. Ever since then, going to the movies has become a sort of sacred ritual, one that helps you forget your troubles by watching Katherine Heigl try on 27 dresses for two hours. Sorry, Netflix. Nothing else compares." 
"Fifty Shades Of Grey": This camptastic train-wreck had it all -- terrible dialogue, uncomfortable amounts of sex, a completely unnecessary Rita Ora cameo (seriously, what was that?) and, most importantly, a winning self-awareness that made the whole affair, ahem, easier to swallow. 

"Goodnight Mommy": The Austrian horror film about twin boys who turn against their own mother was the best time I've had at a midnight movie since I threw spoons at the screen watching "The Room." The film's final moments are so filled with dread that the thought of watching it without 30 other strangers around me is terrifying. 

"Stonewall": "Stonewall" deserves most of the criticism it attracted during its limited release earlier this year. But watching it in theaters, however, was strangely empowering. Audience members booed and eye-rolled their way through the film, creating a powerful energy in the theater that challenged the depiction of the events on screen. What moved me most wasn't the film's trite revisionist history, but the impassioned response from a community that no longer applauds mere inclusion.
Honorable Mention: "Star Wars: The Force Awakens" should obviously be on this list, but I haven't been able to see it yet because it's sold out EVERYWHERE. 
Tricia Tongco's 8 Favorite Feminist Movies Of 2015
Title: Arts & Culture Social Media Editor
Taste: "I tend to enjoy movies that pass the Bechdel test with flying colors, focus on the female gaze or tell a satisfying revenge tale. These films probably meet at least a couple of those criteria."
"Spotlight": I loved that this movie is decidedly unhip and unglamorous (hello, ill-fitting business attire), focusing on the compelling details of the investigation and how corruption spreads and sustains itself.

"Wild Tales": One of the most fun movie-going experiences I had this year. Co-produced by Pedro Almodóvar, it features one of the best scenes set at a wedding I've ever seen.

"Tangerine": This movie garnered a lot of attention for being shot on iPhone 5Ss, but what I enjoyed the most about this film was how it captures the complex dynamics between women (transgender or not).  

"Carol": I loved that this is a gay love story that doesn't have a tragic ending (like "Brokeback Mountain"), or rather, a more open-ended one. This film inspired me to be braver in love as a human being.

"Diary of a Teenage Girl": The perspectives of horny teenage boys have gotten a lot of screen time but sadly, those of horny teenage girls haven't. "Diary" is filling that gap.

"Mistress America": This film is full of so many clever lines. One of my favorites is "Holy s**t, those pregnant women are super smart!" It's incredibly generous to its female characters, especially the ones who might have been villainized by less capable storytellers.

"Magic Mike XXL": With Jada Pinkett Smith onstage, saying, "Queens, gather," "XXL" caters completely to the female gaze. Take your mom, your sister, your grandma -- and squeal together for the perfect bonding experience with the women in your life.

"Mad Max: Fury Road": I'm not a big fan of action movies, but I decided to watch it after hearing (on NPR) how the director handled the topic of sexual slavery with sensitivity and thoughtfulness. I loved everything from the way it catapults you into this apocalyptic world to the motorcycle tribe of badass older women.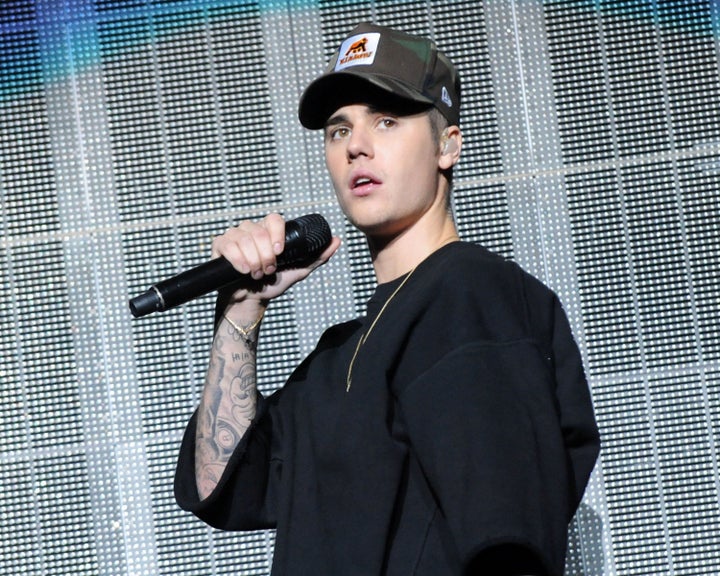 MUSIC
Lauren Zupkus' 5 Favorite Jersey-Style Songs Of 2015
Title: Social Media Editor 
Taste: "Like a true New Jerseyan, I'm partial to rap, a hater of country, and predisposed to anything that makes me involuntarily fist-pump. Whew, it feels good to be honest."
"What Do You Mean?" by Justin Bieber: The only person that had a bigger year than Justin Bieber was whoever played the damn pan flute on this track. Plus, what can I say -- I'm a sucker for a bad-boy-gone-decent narrative. 

"F*ck Up Some Commas" by Future: If you walked through any neighborhood in Brooklyn this summer, you heard this banger blasting through the windows of any car with a decent sound-system. It's the hardest assault on punctuation since "Conjunction, Junction, What's Your Function?" from "Schoolhouse Rock."

"Magnets" by Disclosure ft. Lorde: Easily the sexiest song of the year, and Lorde made the video even more of a smokeshow when she donned a latex dress, made out with an older dude, tied him to a chair and left him to drown in a pool because he's a cheating bastard. H-O-T. 

 "How Deep Is Your Love?" by Calvin Harris: Yes, radio used and abused this song, but that's only a testament to how stunning it really is.

"Know Yourself" by Drake: Literally had no idea what "woes" were nor if I was "running through the six" with them. All I knew is that when Drake Beyoncé-dropped "If You're Reading This It's Too Late," I dusted off the iTunes gift card I thought I'd never use, copped it, and immediately fell in love with this. Minute mark 1:50 never fails to give me Toronto-temp chills. 
Antonia Blumberg's 5 Favorite Enchanting Musicians Of 2015
Title: Associate Religion Editor
Taste: "I love beautiful music. Otherworldly music. Music that enchants. As a musician and poet, I listen closely to the artists I love and constantly learn from their ability to fuse genres, craft mind-bending lyrics and weave sonic narratives. Genre-wise, I live for folk music of all varieties and I find myself dancing to hip hop, soul and funk-fusion."
Jessica Pratt: This goddess came out with a new album, "On Your Own Love Again," in 2015, and if I wasn't already hooked by her self-titled first album, this baby did the trick. It's probably the No. 1 played record on our turntable this year. 

Chance the Rapper: I'm continually floored by the amount of supposed hip-hop lovers out there who haven't heard of Chance the Rapper. He and a group of musicians under the name "The Social Experiment" released an album called "Surf" this year, and it beautifully fuses hip hop, jazz and neo-soul. You can hear the ocean in it.

Hiatus Kaiyote: This Australian quartet describes their music as "multi-dimensional, polyrhythmic gangster sh*t," and that's pretty accurate. I had the pleasure of seeing their shenanigans live in Philadelphia. Top five concerts of my life. 

Kendrick Lamar: His 2015 album "To Pimp a Butterfly" is masterful. It's got a little D'Angelo-esque sexiness with "These Walls," spoken-word playfulness in "For Free?" and some funky Dre-style beats in "King Kunta."

Joanna Newsom: We waited five years for Newsom's 2015 release of "Divers," and it is well worth the wait. I don't know what to say, other than that I love Joanna Newsom. I love her strange voice; I love that she plays the harp like an electric guitar; I love that she tells long, rambling stories for 7+ minutes and leaves us feeling like we've just been through a tumultuous love affair.
Chanel Parks' 10 Favorite Jams Of 2015
Title: Associate Style Editor
Taste: "I am terrible at making decisions. Because of that, it shouldn't be surprising that I listen to a lot of different genres. Dej Loaf, Tchaikovsky and Ace of Base are just a few artists that fit into my ~interests.~ Oh and another thing, I'm a sucker for sick harmonies and interesting chord progressions, because yes, I was in band during high school. Also, I'm way to indecisive to put these in any kind of definitive order."
"2Shy" by Shura: I know I said I wouldn't rank these, but "2Shy" is definitely the best song of 2015. It sounds like a late '80s, early '90s song produced by Jimmy Jam and Terry Lewis (examples here and here for the uneducated). If the hook doesn't catch you, I don't know what will. 
"California Nights" by Best Coast: Best Coast's "California Nights" was one of my favorite albums this year. The title track instantly places me into this dark dreamlike, slow-mo space, where Bethany Cosentino and the band just rock out. Who doesn't want to go to that place??
"Company" by Justin Bieber: Unlike some of my peers, I was never ashamed to say that I liked Bieber's music, so I was low-key annoyed when people were like "OMG Purpose is so good what happened." Well after listening to "Sorry" more than 500 times in a week, I decided to deem another Biebs song, "Company," as my favorite. It's nice and smooth, and is definitely a break from his usual big beats.
"Do You Go Up" by Khai: You know when your partner asks you "does this feel good" and you're instantly annoyed? Well, they should take a note from Khai, who asks that question in the most beautiful way I could possibly imagine. "Do I make waves in your body, love?" LIKE COME ON.
"Ghosts (Live At SXSW 2015)" by Ibeyi: Twins Lisa-Kaindé and Naomi Diaz are such treasures to the music world with ethereal sounds and on-point harmonies. Their live version of "Ghosts" is truly a work of art and is such a testament to their musical training.
"How Big, How Blue, How Beautiful" by Florence + The Machine: Florence + The Machine's recent album was swoon-worthy, which is to be expected. The instrumentals kill it behind Florence Welch's raw voice and the title song just seems like one, huge crescendo that just swells my heart every time I listen.
"Antidote" by Travis Scott: What I love about this song is that it feels like the note progressions are paying a bit of an homage to classical music. I might be the only one that hears this, or I'm super late to the game, but it's just really good.
"The Valley" by Miguel: I sweat just thinking about "The Valley." If you've heard it, you probably feel me on this. The combination of Miguel's sensual vocals and the super, super lusty lyrics (ahem, the chorus) is just beyond explanation in words.
"Want Some More" by Nicki Minaj: Minaj's album was a treasure in itself, but there was something about "Want Some More" that sealed the deal for me. I think it's her willingness to celebrate her worth and success proving that a black woman can be powerful. Wow, who would've thought …
"No Shade In The Shadow Of The Cross" by Sufjan Stevens: The beauty of "No Shade" is apparent from its first note. It's sad, but pleasant at the same time, which totally appeals to my indecisive brain.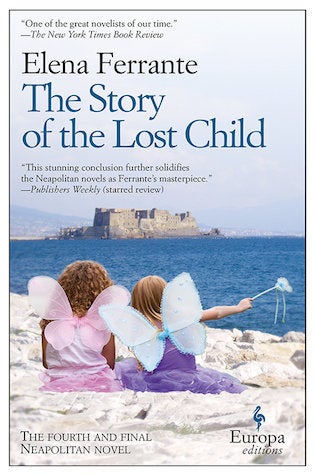 BOOKS
Katherine Brooks' 8 Favorite Mind-Bending Books of 2015
Title: Senior Arts & Culture Editor 
Taste: "I tend to veer on the side of speculative fiction and short story collections. I like absurd comedy more than sincere drama. Give me a good sci-fi read (but, please, no Ernest Cline) -- or a non-fiction book about exoplanets -- and I'm happy. That being said, I blazed through Elena Ferrante's Neapolitan Novels, because they are GREAT."


You Too Can Have A Body Like Mine by Alexandra Kleeman: Vogue called this book a "Fight Club" for girls. I'm not sure if that's the best analogy, but Kleeman's delicate prose picks away at our perceptions of feminine beauty and consumerism in a highly entertaining way. 

My Documents by Alejandro Zambra: Chilean author Zambra tells coming-of-age stories set against a constantly changing technological landscape. 

Upright Beasts by Lincoln Michel: Dark comedic turns + supernatural phenomena + recession-era fabling = a highly enjoyable collection of short stories.

Sisters of the Revolution: A Feminist Speculative Fiction Anthology edited by Ann and Jeff VanderMeer: This is an impressively diverse compilation of sci-fi, fantasy and plainly bizarre fiction written by women with a feminist bent. So good.

The Story of the Lost Child by Elena Ferrante: In the fourth installment of Ferrante's Neapolitan Novels, the author weaves together the story of two women, born and raised in Italy amongst the fall of fascism and the rise of contemporary regional politics, who navigate the hardships of motherhood and aging in incredibly poetic ways.

The Star Side of Bird Hill by Naomi Jackson: Jackson's ability to craft stunningly complete characters and moving tragedy makes this book worth reading more than once.

Hunger Makes Me a Modern Girl by Carrie Brownstein: I love Sleater-Kinney and you should too.

Ugly Girls by Lindsay Hunter: This year was the year female friendships superseded romantic entanglements in the eyes of fiction writers, both on TV and in literature. (Hurray!) Hunter's unique depiction of Perry and Baby Girl's relationship somehow sets it apart from the pack.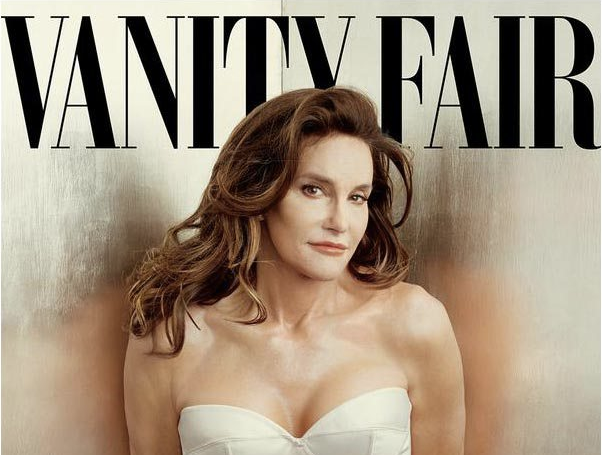 CELEBRITY
Leigh Blickley's 8 Favorite Intimate Celebrity Profiles Of 2015
Title: Senior Entertainment News Editor
Taste: "I love all things Hollywood, but nothing gets me more than a solid celebrity profile. Whether it's a New York Times feature or a Vogue cover story, when a reporter gets into the deep, dark depths of a celebrity's mind, it's pure entertainment."
Julia Brucculieri's 6 Favorite Ridiculous Celebrity Interviews Of 2015
Title: Entertainment Writer
Taste: "I'm a huge fan of celebrity profiles, regardless of who they're about. I don't even particularly love celebrities (even though I write about them all the time) but give me an interview to read and I'm all over it. Oh, and the more ridiculous/candid the better. The only thing I can say I dislike is when a celeb stars spewing canned responses."
PHOTO GALLERY
Best Performances of 2015
REAL LIFE. REAL NEWS. REAL VOICES.
Help us tell more of the stories that matter from voices that too often remain unheard.