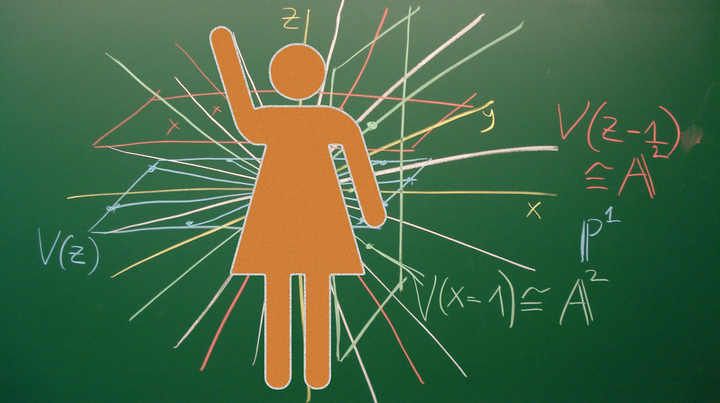 And simultaneously, eligible graduates for the STEM industries has dropped off across the board, threatening the US's ability to compete in the global economy. So, it is critical that girls and people of color help bridge these gaps in the future.
Part of the problem is that females get very little exposure to the sciences outside of required subjects. They lack mentorship and encouragement whereas boys get more of both. Science needs a rebranding, as far as it relates to girls - and we can start at home. As parents, we can expose them to the wonderful contributions that our daughters could be making if they pursue science, math, computing and engineering.
In the interest of showing our girls just what educated and empowered women are capable of, here is a list of ordinary women doing extraordinary things. These blogs area great place to start in illustrating to our daughters just how thrilling and satisfying a career in STEM can be.STEMinst is a blog created by Anna Huong who is a software developer and a passionate advocate for women in science – specifically in the IT and engineering fields.
Emily Levesque is an Assistant Professor in the University of Washington's astronomy department. Her long-term research program focuses on massive, stellar astrophysics.
The Culture of Chemistry: Michelle Francl-Donnay is a professor of chemistry at BrynMawr College. Her blog is funded by the National Science Foundation (NSF). Drilling down into the "who, what, when, and why" of chemistry.
Katherine Freese is the George E. Uhlenbeck Professor of Physics at the University of Michigan. She works on a wide range of topics in theoretical cosmology and astroparticle physics and her blog is chock full of amazing news and study.Nina Tandon is a biomedical researcher currently working on a procedure to regrow bone. There are great videos and articles in her blogs about medical breakthroughs.
Gail Carmichael is a computing education, program manager at Shopify, turning CSeducation inside out. She reviews great books on women in science too!
Providing shining examples of talented and driven women in the world of higher learning and hard science is critical. But we can do more in the way of support if your girls are keen on the sciences. There is a spate of STEM camps that have scholarships available, internships and summer programs. Also, look for local organizations where you can get your child involved. Another great resource is the Girl Scouts of America.
Read more about it here: http://www.girlscouts.org/en/about-girl-scouts/girl-scouts-and-stem.html
Related
Popular in the Community