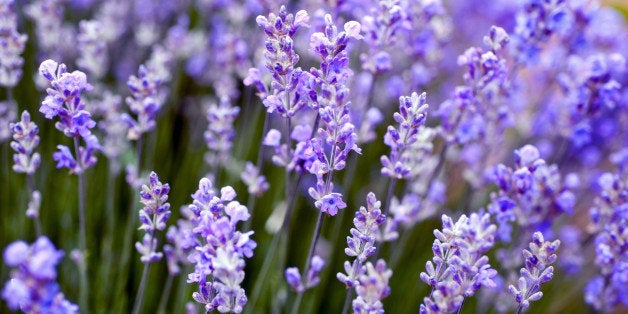 Nothing says "springtime" quite like flowers and now is the peak time to see them at the following gardens, parks and reserves across the U.S. Our spring flowers infographic will give you a preview of each destination's botanic specialty.
Portland Japanese Garden in Portland, Oregon
Peak Season: May through September
In this tranquil 5.5-acre retreat, visitors will get lost in a sea of green. The Portland Japanese Garden consists of five distinct gardens based on Shinto, Buddhist and Taoist philosophies. In fact, this reserve is regarded as the most authentic Japanese garden outside of Japan. Here you can enjoy a rotating art exhibition series, gardening workshops and tea presentations. Tucked in the scenic west hills of Portland, the garden might even make you forget you're in an urban landscape.
Yellowstone National Park in Wyoming
Peak Season: June through July
Although every season is magnificent in Yellowstone, in late spring the wildflowers begin to bloom in bright hues, from pink and purple to green. America's first national park is home to more than 1,350 species of vascular plants, 218 of which are non-native. Besides being known for their beauty, wildflowers are a vital spring food of the grizzly bear, so watch where you step!
Chicago Botanic Garden in Chicago, Illinois
Peak Season: March through June
The botanic garden in Chicago is arguably the best in the Midwest. Spread out over 385 acres around nine islands, these 26 gardens are bursting with Persian buttercups, pansies and Moroccan toadflax. Check out the Graham Bulb Garden for fritillaries and lilies.
Missouri Botanical Garden in St. Louis, Missouri
Peak Season: April through June
As a National Historic Landmark, the Missouri Botanical Garden features more than 4,800 trees as well as the nation's most comprehensive resource center for gardening information at the William T. Kemper Center for Home Gardening. Stop and smell the roses at the Woodland Garden or observe a tropical rainforest inside the Climatron conservatory. Established in in St. Louis in 1859, these gardens are truly timeless.

Antelope Valley California Poppy Reserve in the Mojave Desert, California
Peak Season: February through May
With just one look at the explosive orange poppies in the Mojave Desert you'll know why these majestic plants are California's state flower. The rolling hills of the Antelope Valley California Poppy Reserve come alive with colors and scents in the early spring. Stroll along the eight miles of trails to soak in the quiet of the country and an array of wildlife.
Lupine Meadows in Sugar Hill, New Hampshire
Peak Season: June
The wild growth of the lupine flower is so beautiful that New Hampshire dedicated a festival to them. The White Mountains, which complement the purple perennials growing in the fields, serve as the perfect backdrop for The Lupine Festival, which takes place in Sugar Hill.
Desert Botanical Garden in Phoenix, Arizona
Peak Season: March through May
Experience the beauty of desert fauna with 50,000 plants showcased in outdoor exhibits. Many visitors flock to the Phoenix garden to see flowers and cacti from the Sonoran Desert. There are dozens of paths to take within the garden, each featuring labels of the plants to observe. Visit in the spring to avoid Arizona's summer heat.
Atlanta Botanical Garden in Atlanta, Georgia
Peak Season: February through April
At the Atlanta Botanical Garden, one of the highlights of the spring bloom is the cobra lilies. The garden is also famous for its vast orchid collection -- which is the largest of its kind in the U.S. Not to be outdone, the rose garden features everything from old-fashioned to landscape roses, making it a favorite spot for spring visitors to Atlanta. With flora comes fauna and in the tropical conservatory, visitors can spot dart frogs, tropical wood turtles and more.
Dallas Arboretum and Botanical Garden in Dallas, Texas
Peak Season: March through August
From butterfly magnolias to columbine to Kwanzan cherries, the Dallas Arboretum and Botanical Garden boasts a full-color spectrum of spring flowers. Its spring flower fest, Dallas Blooms, is the largest in the Southwest, packing more than 500,000 flowers. Dallas's expansive gardens are lakeside, with White Rock Lake in the background and they are family friendly with an eight-acre children's area that features more than 150 games and a waterfall.
Lewis Ginter Botanical Garden in Richmond, Virginia
Peak Season: May through October
The classic domed conservatory at Lewis Ginter Botanical Garden in Richmond has an awe-inspiring orchid collection as well as an annual butterfly exhibit. Recently, they put in a Cherry Tree Walk that edges around Lake Sydnor. Don't miss the huge tree house, which is part of the hands-on children's area.