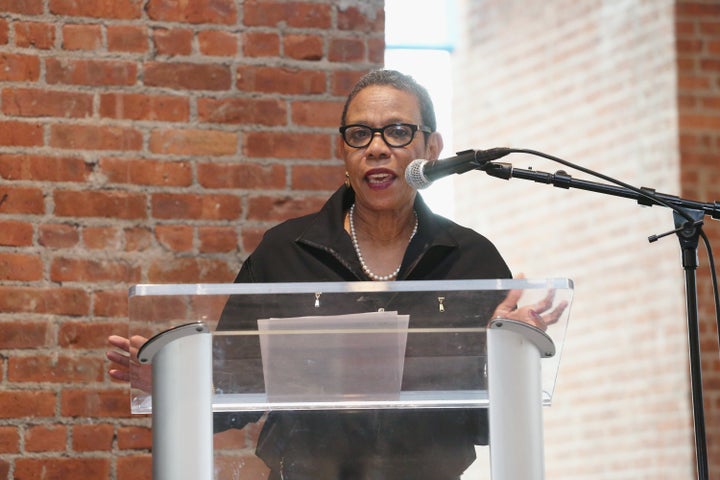 A Spelman College student tweeting about how the school failed to respond adequately to her gang-rape says the president of the historically black college promised nearly two months ago to meet with her, but has failed to do so.
Mary Schmidt Campbell sent an email to the woman behind the Twitter account @RapedAtSpelman on June 5, saying that it "pains me deeply" that the student experienced sexual violence during her time at Spelman. According to a copy of the email shared with The Huffington Post, Campbell told the woman she'd like to have a conversation with her about what happened.
The president promised to make time that week or the next for a conversation with the student, or to arrange at time during the summer that worked for the two of them.
On June 6, the account sent this tweet:
And on Wednesday, July 27, the @RapedAtSpelman account sent an update:
"She never made the time and Title IX staff never contacted me," the student behind the account told HuffPost in a Twitter direct message, adding that no one from the Spelman administration has reached out in the 24 hours since she first posted those tweets.
The all-women, four-year liberal arts school is part of the Atlanta University Center academic consortium. The group includes Morehouse College, the Morehouse School of Medicine and Clark Atlanta University.
In May, the @RapedAtSpelman account ignited the AUC community when the person behind it stated she was raped by four Morehouse students, and that Spelman took a month to contact her about her case. When they did, a dean and a public safety officer asked her what she was wearing, why she separated from her friends and why she was drinking underage, the woman said on Twitter.
The issue forced its way into commencement exercises less than two weeks later.
"The class of 2016 stands in solidarity with our sisters who have been victims and survivors of sexual violence," senior class president Neah Evering said at the Class Day Convocation in mid-May. "We love you; we support you and we will not be silent until every victim and survivor has received justice. ... Thank you."
Campbell sent a campuswide email on May 4 ― one month before she ever contacted the student behind the @RapedAtSpelman account ― pledging to do more to address sexual violence. But this week, the student says the lack of communication from Campbell and her administration suggests they really don't care.
Spelman officials did not return requests for comment from HuffPost by email and phone on Wednesday and Thursday.
Popular in the Community