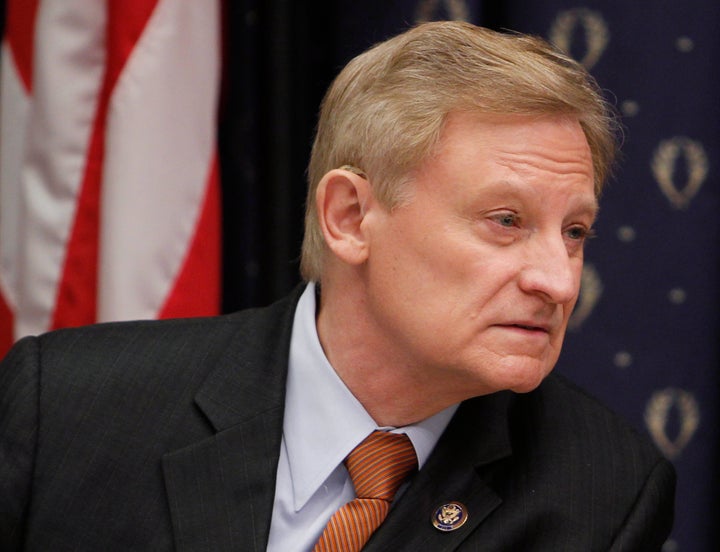 The Office of Congressional Ethics found no evidence of Rep. Spencer Bachus (R-Ala.) violating insider trading rules and has unanimously agreed to drop claims against the congressman.
Bachus, who chairs the House Financial Services Committee, came under investigation by the independent agency earlier this year after questions were raised about the congressman's stock option purchases.
In a statement released Monday, Bachus expressed relief that the "long, painful and frustrating experience" had come to a close.
"While their review and report should never have been necessary, I am pleased that they have helped clear my name," Bachus said.
Bachus' personal finances came into question after a November 2011 episode of "60 Minutes" suggested that he and other high-ranking members of Congress had used private information about the 2008 financial collapse to make profitable investments. HuffPost reported on the allegations in November:
On the evening of Sept. 18, 2008, Federal Reserve Chairman Ben Bernanke and Treasury Secretary Henry Paulson met privately with congressional leaders from both parties, including Bachus. At the gathering, held in the office of then-Speaker Nancy Pelosi (D-Calif.), Bernanke and Paulson warned that a meltdown of the global financial system could be just days away and that immediate action was necessary.

The next day, Bachus purchased contract options on an index that multiplies investments when the Nasdaq goes down. Bachus sold the options four days later, after markets had taken a turn for the worse. According to financial disclosure forms for 2008, he made about $7,800 off the sale, nearly doubling his money.
While Bachus and his colleagues denied any misconduct, the Office of Congressional Ethics announced in February that it would investigate the allegations made against Bachus in the report, just one day after the House passed the STOCK Act, a bill banning insider trading.
REAL LIFE. REAL NEWS. REAL VOICES.
Help us tell more of the stories that matter from voices that too often remain unheard.
BEFORE YOU GO