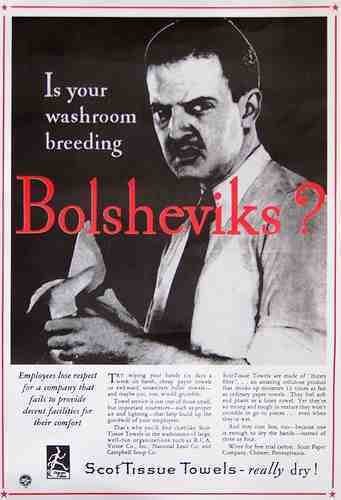 UPDATE 4/14: Rep. Spencer Bachus has ignored requests from both legislators and reporters to name the 17 socialists in the House.
Sen. Bernie Sanders wants Rep. Spencer Bachus to start naming names. [...]

When asked for specifics, Bachus named only one legislator -- Sanders, a self-described "democratic socialist," whose vision of a socialist safety net is more Stockholm than Stalingrad.

Bachus' spokesman hasn't responded to numerous requests from POLITICO to name the other 16 lawmakers. [...]

"Has Spencer released his list yet? Everybody's waiting with bated breath," asked Sanders, an independent from Vermont who has enjoyed a friendly relationship with the Alabama conservative since their days in the House in the 1990s.
Not too long ago, Congresswoman Michele Bachmann was on Hardball, calling for the media to investigate her Congressional colleagues to "find out if they are pro-America or anti-America." Well, it turns out that someone has taken up Bachmann's call on a proactive basis! His name is Spencer Bachus and he has made a list -- a secret list! -- of the socialists in the House of Representatives. Or so he told the Birmingham News. Who are the seventeen socialists? That's the secret part, apparently.
Rep. Spencer Bachus (R-Ala.) puts the number of socialists in the House at 17.

"Some of the men and women I work with in Congress are socialists," Bachus told local government leaders on Thursday, according to the Birmingham News.

Bachus gave the specific number of House socialists when pressed later by a reporter.
Popular in the Community