This spring I published my first children's book. Chewbaaka – My Life at Cheetah Conservation Fund is the story of Cheetah Conservation Fund's (CCF) most famous cheetah ambassador. I wrote this book because I know, from over 40 years of experience, that reaching out to young people and speaking to them directly, is how we will save species.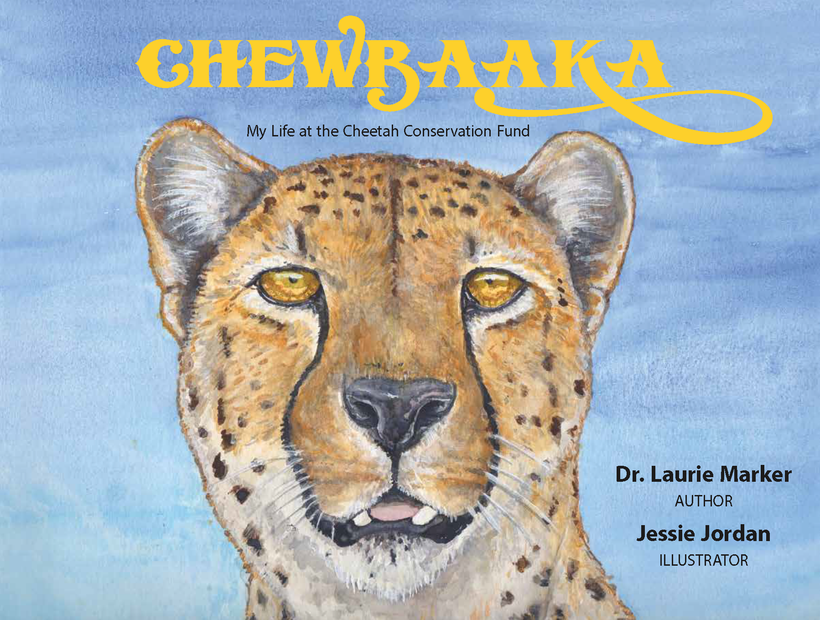 Chewbaaka lived for 16 years at CCF's centre in Namibia. I raised him from a 10-day-old orphaned cub. He was incredibly sick when I first saw him, had just lost his two siblings, and had been taken from his mother. But his strength and will to live was remarkable from the beginning. Chewbaaka became an ambassador cheetah and helped us with educational outreach to thousands of schoolchildren who visited our Research and Education Centre. His presence during educational programming helped dispel fear of the cheetah, a fear that has led to mass exterminations throughout their range.
We currently estimate there to be less than 8,000 cheetahs in the wild roaming Africa and Asia. The cheetah population in Iran is so small it is estimated to be down to just 50 individuals. The cheetah is currently classified as "Vulnerable" on the International Union for Conservation of Nature and Natural Resources (IUCN) Red List of Threatened Species and the population is still declining across most of its range. CCF has stabilized the cheetah population in Namibia using a multi-faceted and responsive approach that takes into consideration all aspects of the landscape, and most importantly engages the human population that lives alongside the cheetah. Our programs work because we make conservation make sense to people. We spread awareness that predators are important to the health of any ecosystem.
May 19th is an important day to help spread awareness about species like the cheetah, that need our help. Taking the time to read with children from books, like Chewbaaka and many others that feature animal protagonists, can help make a connection and build awareness from a young age. Children have an affinity for wild animals; I have seen their eyes light up with fascination when I speak to them about cheetahs and big cats. CCF receives letters from them all the time and each tiny, folded-up, and colorful message contains a plea to save the animals - "Dear Cheetah Friends, Thank you for taking care of the cheetahs. I am worried about them. Give my money to the cheetahs. I had to mop the floor to earn money. I love the Cheetahs. Sincerely, Rosalind Brockman". They love rhinos, tigers, whales, orangutans, gorillas, sea lions, penguins, elephants, butterflies, and even bees. Certain species of these animals and many more are classified as endangered. Kids know what that word means and they are desperate for adults to do something, to change what's happening in their world.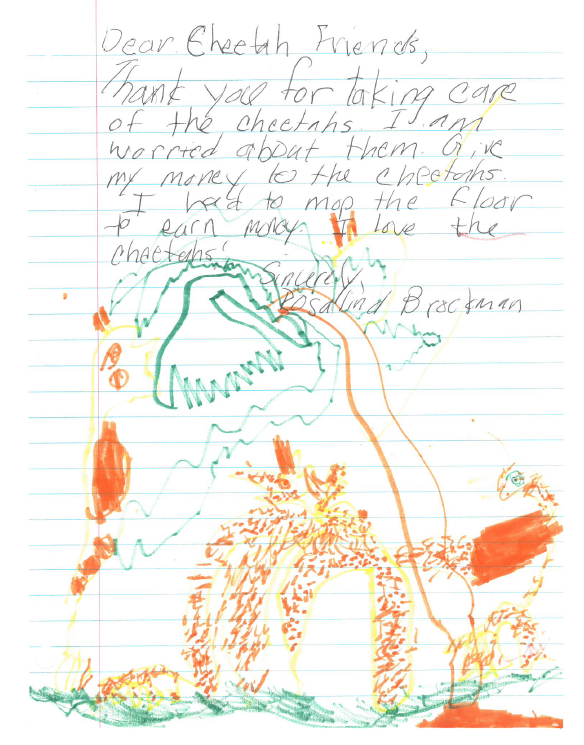 I know that we can help slow down the decline of animal populations; I have seen it first-hand. Years of hard work have given us conservation success stories like the California condor, the black footed ferret, and the European Lynx, to name a few. Please help CCF and other organizations save wildlife for future generations. Let others know that cheetahs need our help now if they are going to survive. Endangered Species Day events are happening around the world. Attend one! Purchase a copy of Chewbaaka and read it with a child - our future conservation heroes.
REAL LIFE. REAL NEWS. REAL VOICES.
Help us tell more of the stories that matter from voices that too often remain unheard.
This post was published on the now-closed HuffPost Contributor platform. Contributors control their own work and posted freely to our site. If you need to flag this entry as abusive,
send us an email
.