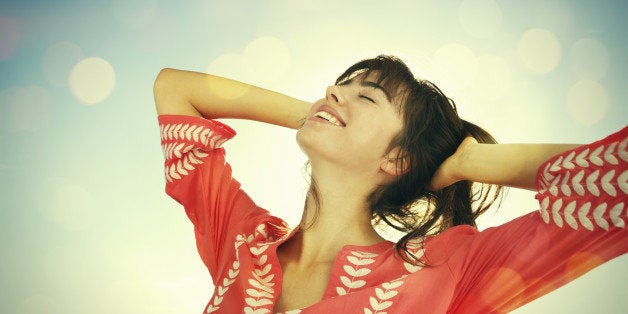 I take myself on dates. I go to the movies alone. I wander museums alone. I eat meals alone (and yes, that means I resist all temptation to scroll through Instagram while waiting for my meal). I sit in coffee shops and journal alone. I take the train and go to new towns and walk around alone.
I realize this may sound super dorky. You're probably thinking that I must be pretty weird and very lonely. Interestingly enough, I was way more lonely before I started spending time alone. The feeling of being so uncomfortable in my skin and feeling like I needed to be around people all the time to take a deep breath -- that was loneliness. The feeling of complete anxiety and fear when a boyfriend broke up with me -- that was loneliness. But this? This is peace. This is fun. This is what self-esteem is built of. Here's how I learned to spend time alone --
1. I just did it. And let go of trying to look "cool."
Pulling out a Nike cliché here -- but "Just Do It." That was my approach. It's pretty awkward the first time you go to the movies alone and are sitting there and your bag is in the seat adjacent, and you're pretending to the others in the theater that your boyfriend is just getting refreshments and should be here shortly. Face it, you're just there alone. The awkwardness will pass -- and so will the fear of what other people think of your alone-time. Give up trying to look "cool" to others. Chances are, you'll never see these strangers again and they probably wish they could ditch the chatty Kathy they chose to see the movie with and be where you are.
2. Make a list of your favorite things. And don't wait for anyone.
I realized I should maybe start spending time alone when I had all these things I wanted to do but never did them because friends were always busy or had other plans. If your favorite band is playing a one-night only concert and none of your friends are free, don't lose the opportunity to do one of your dream activities. We could wait forever for other people to be available, and in the end realize we missed out on thing we love. Plus, making plans for one is a lot fewer back and forth texts (and damned group chats). So take out a piece of paper and make a list of every single thing you love to do but sometimes don't do because you don't have anyone to do it with. That excuse is no longer valid.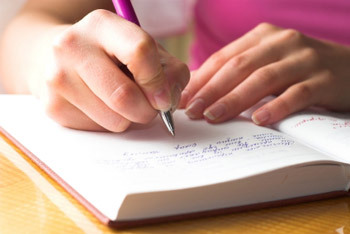 3. Schedule It. And don't cancel on yourself.
Once a week I schedule a date night with myself in my calendar. This could mean I go to the movies alone, or I simply take a bath and watch Sex and the City reruns. Having it scheduled affirms that I am a priority for myself and helps me avoid canceling on myself for something better that may pop up. I wouldn't cancel on a friend, and I'm learning to be my own friend. It's also a huge relief to have a night all to myself where I don't have to worry about making plans or hanging out with the right group of friends or going out when I really want to stay on the couch. I just get to hang out with myself and do something I'm excited about. No stress. No indecision. It's easy and fulfilling. And most importantly, I get a chance to honor myself and what I want -- which is easier said than done.
For the past year, I've been single by choice. Not by circumstance. Not because no one will ask me out or I can't find anyone eligible. It's hard for some people to believe that I am choosing not to date, and I often get weird looks and confused grunts from my old aunt and college friends alike. Why would someone voluntarily choose to stay single? To spend time alone? Aren't I missing out on life by not going on Tinder dates? What if The One is out there but I don't catch him because I'm too busy staying single?
I'm not the slightest bit embarrassed to say out loud that I've been dating myself and its been the most nurturing, sustainable, and non-anxiety inducing relationship I've ever had. There's no waiting to be texted back (or obsessing about if my text is too flirty, too needy, too wordy), and there's no feeling like another person just doesn't understand me.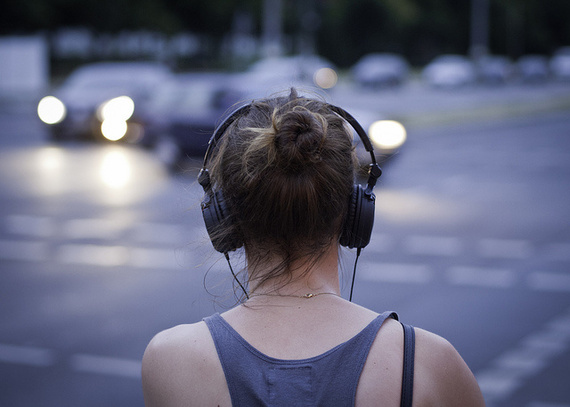 That doesn't mean I don't plan on dating other people in future -- I definitely do. But I know now that the relationship I've built with myself is a model for the relationship I want to be in. I'm kind and patient and gentle and loving and forgiving of myself. I laugh at my mistakes and I let go of my errors. I am strong and courageous. That's the kind of person I want to be with and the type of relationship I hope to be in.
I know now that I'm not going into the relationship as a half, I'm going in as a whole. So whether it works out or doesn't work out, deep down, I haven't lost anything. I'm still me. I'm still complete. I still have the friendship I've built with the me that I've grown to know and love over the past 23 years. That's the greatest relief I've ever known.
___________________
Also on The Huffington Post: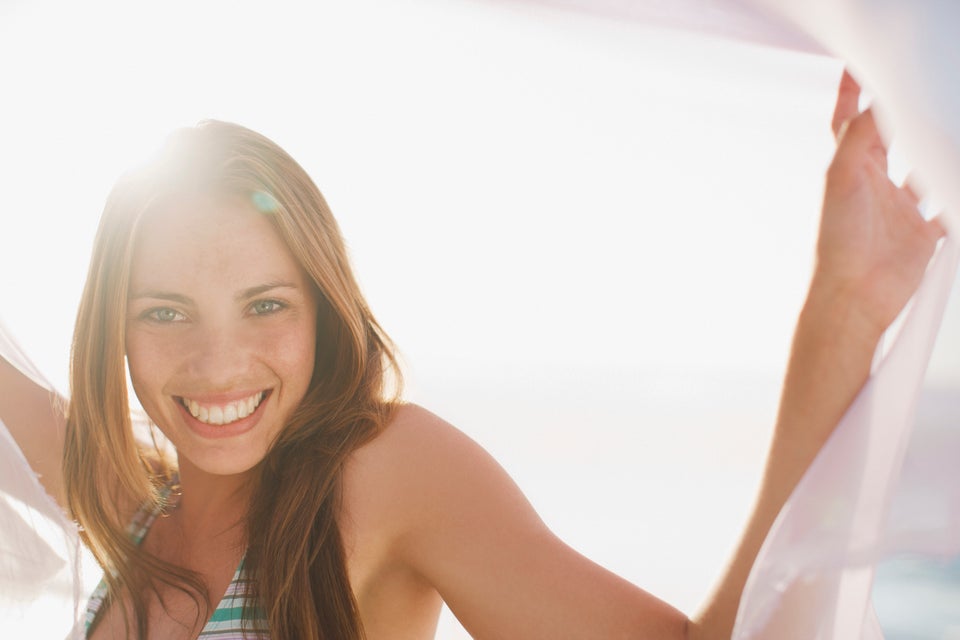 Boost Happiness Instantly