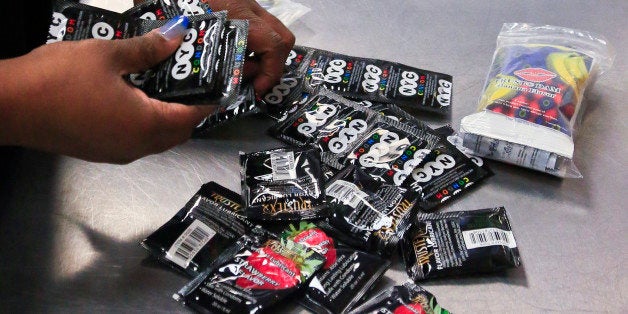 The spending package unveiled by Congress this week includes a new measure that allows states to get more federal funding -- potentially totaling millions of dollars -- if they embrace abstinence-only education.
To get this money, states must provide programs that teach students that sexual activity outside of marriage is "likely to have harmful psychological and physical effects," and that abstinence is the only certain way to prevent pregnancy and STDs.
Under a provision added in 1996 to the Social Security Act, Congress allocates $50 million annually in matching funds to states that provide abstinence-only education. Each year, some states reject that money, either because they don't want to match the funds or because they only want to teach comprehensive sex ed. The leftover money has, until now, gone back to the U.S. Treasury to be spent on other things.
But under the new spending bill, which the House is expected to vote on Thursday, "remaining unobligated balances" will roll over and become available to states that "require the implementation of each element described in ... the definition of abstinence education."
The legislation specifies that states become eligible for the money if they agree to teach that "abstinence from sexual activity is the only certain way to avoid out-of-wedlock pregnancy" and "a mutually faithful monogamous relationship in context of marriage is the expected standard of human sexual activity," among other criteria.
The unused funds total between $12 million and $15 million a year, according to the Sexuality Information and Education Council of the United States.
Jeryl Hayes, the domestic policy analyst at the nonprofit group Advocates for Youth, said that in 2010, when President Obama approved a comprehensive sex education initiative known as the Personal Responsibility Education Program, the program was set up such that leftover funds rolled over and went back to states. After that, abstinence-only advocates pressured lawmakers to apply the same measure to their programs.
"Now that Republicans are in control, this is their opportunity to change that function, that's why we're seeing it now as a rider," Hayes said.
"Abstinence-only programs harken back to a much outdated form of education, so we're really concerned," she added.
Backers of abstinence-only education say the programs help reduce sexual activity among young people, but its advocates have recently come under heavy criticism. Last year, a popular pro-abstinence speaker drew ire after reportedly telling students in West Virginia, "If you take birth control, your mother probably hates you." Another advocate put out an educational training video in which she compared a girl's vagina when she is engaged in sexual activity to "a little Hoover vacuum."
"It's fiscally irresponsible for Congress to strengthen funding streams for abstinence-only programs that have been proven ineffective," Cecile Richards, president of the Planned Parenthood Federation of America, told The Huffington Post. "The bottom line is that teens need accurate, age-appropriate education about healthy relationships and healthy decision-making."
The omnibus spending bill also allocates funds to other sex ed programs that do not focus on abstinence, including $101 million to the Teen Pregnancy Prevention Initiative. But the package also provides for an additional $5 million in competitive grants for abstinence education.
That $5 million, though, is "not new funding," a Democratic aide told HuffPost. "It's something that's been in past bills that we've tried to get out but has never been a major sticking point in negotiations."
Support HuffPost
The Stakes Have Never Been Higher
Before You Go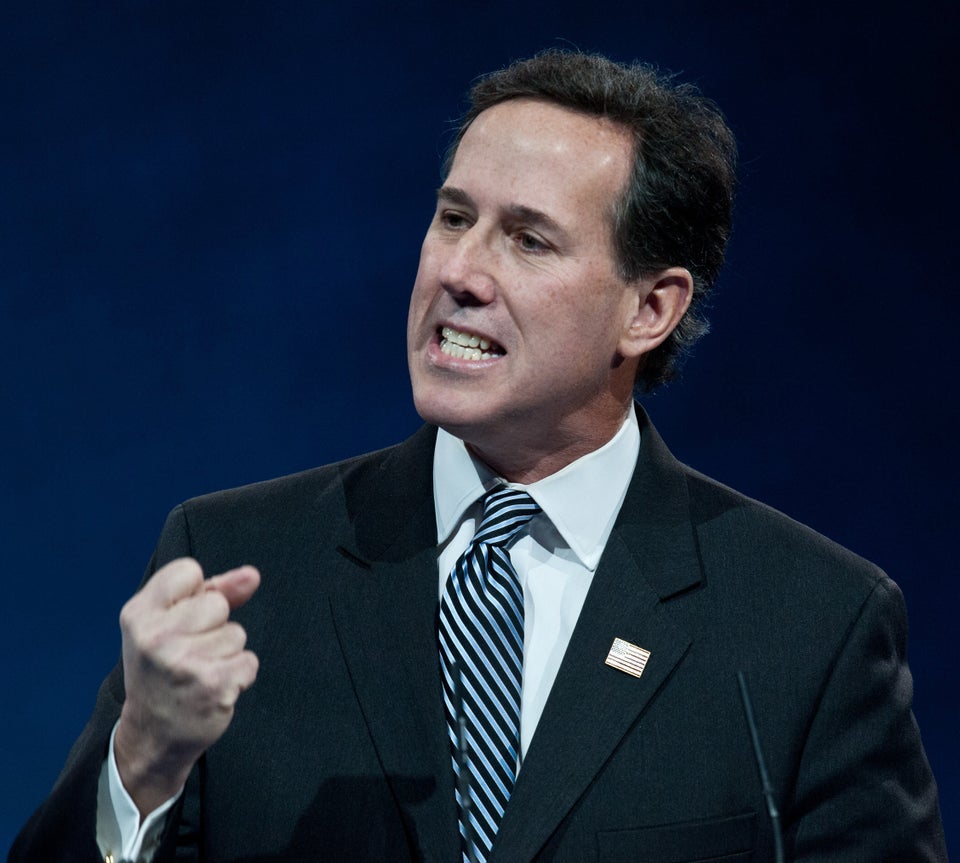 GOP's War On Sex
Popular in the Community