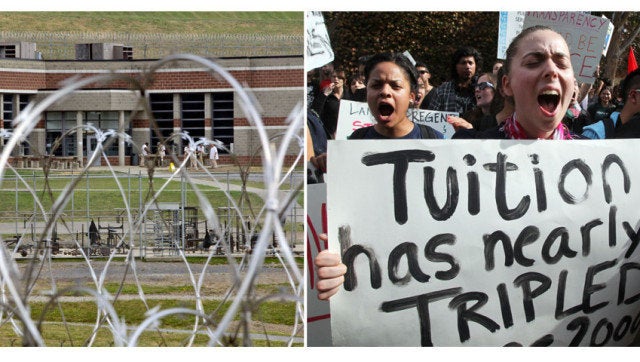 In 2012, both corrections spending and student debt hit $1 trillion milestones, leading higher education advocates to wonder how prison costs soak up education allocations, thus hurting the economy and limiting low income students' access to campuses.
So far, President Obama and presumptive GOP nominee Mitt Romney agreed on extending a low interest rate on federally subsidized student loans but have largely considered the increasing cost of college a state issue.
While campaigning, Obama likes to point out that his daughters are not yet college-aged, saying, "I can tell you with some experience that making higher education affordable for our young people is something that I've got a personal stake in." In his State of the Union address this year, he proposed a $1 billion Race to the Top competition to reward colleges for controlling their own costs, but he's been unable to secure congressional funding for it.
Meanwhile, Romney has suggested students could borrow money from their parents and shop around for the education at an appropriate cost, believing the colleges offering the best return on investment will flourish. Romney insists his economic plan would help students long-term, believing they would be more likely to get jobs after graduation and higher salaries to pay back their loans.
But neither candidate's approach deals directly with the alarming increases in college costs, which have far outpaced the rate of inflation and made a college education possible for fewer people while the economy demands more skilled grads. While Obama has raised the issue, often on college campuses, their system presidents have already tightened their belts to a choking point. State governments dole out less money in appropriations and student grants each year, while spending on corrections are frequently increasing. Higher education advocates are compelled to join a rising criticism of the War On Drugs and its bloating effect on state prison budgets, which have matched or eclipsed higher ed budgets.
(Story continues after the jump.)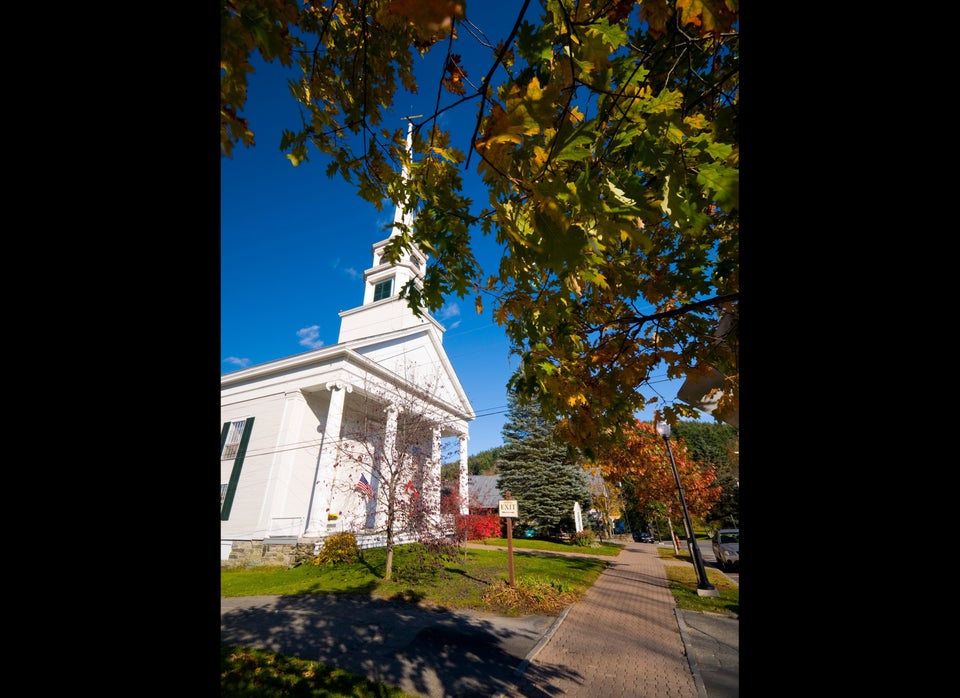 States That Spend More On Prison Than Higher Ed
The U.S. incarceration rate in 1980 was 220 for every 100,000 people, according to the Center for Economic and Policy Research. Today, with more than 2 million people incarcerated, the rate has climbed to 743 per 100,000 people. Reason magazine's Veronique de Rugy points out nonviolent drug offenders account for "roughly one-fourth of all inmates in the United States, up from less than 10 percent in 1980."
The thinking goes that a long-term reprioritizing of state budgets away from prison spending and toward higher education would not only promote a greater society but would increase social mobility while innovating state economies through the public university system.
Thirty years ago, 10 percent of the general fund went to higher education and only 3 percent went to prisons. Today, almost 11 percent goes to prisons and only 7.5 percent goes to higher education. Spending 45 percent more on prisons than universities is no way to proceed into the future.
"The priorities have become out of whack over the years ... What does it say about any state that focuses more on prison uniforms than on caps and gowns?" Schwarzenegger said in 2010. "It simply is not healthy."
Pennsylvania is home to the country's most expensive public university. In-state tuition at Penn State University runs higher than $15,000, but the state has been cutting spending on higher education since 2007. The result is Pennsylvania now spends twice as much on corrections as it does on higher education.
In Massachusetts, known for its prestigious private universities, legislators cut state appropriations to higher education 37 percent between 2008 and 2012, according to the Boston Globe. The state spent dollar for dollar on higher ed and corrections in 2007.
Tom Sannicandro, the House chairman of the state's Joint Committee on Higher Education then told the Globe, "We're not putting enough money into higher education. It's not because we don't value higher education. It's because we don't have the money to put in it.''
Meanwhile, University of Massachusetts board chairman James Karam said, "We're going to cut our way to mediocrity."
HuffPost Live will be taking a comprehensive look at America's failed war on drugs August 28th and September 4th from 12-4 pm ET and 6-10 pm ET. Click here to check it out -- and join the conversation.
Support HuffPost
The Stakes Have Never Been Higher
Related
Before You Go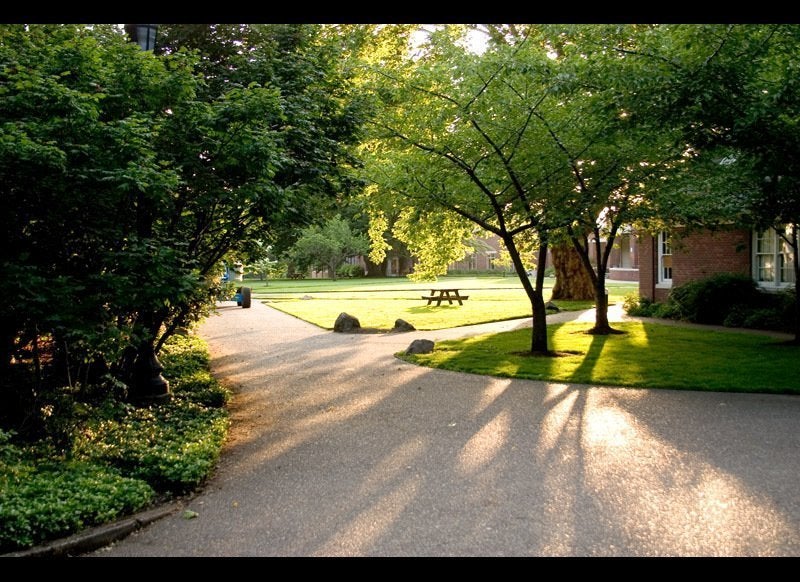 Reefer Madness: The 20 Biggest Weed Schools For 2012 (Princeton Review)
Popular in the Community