This week, an old video of the Spice Girls being amazing (obviously) surfaced online, and it is the literal definition of girl power.
The clip was reportedly filmed while the ladies ― Mel C., Mel B., Emma Bunton, Geri Halliwell and Victoria Beckham ― were on set for a Polaroid commercial. (Remember the Spice Cam?) When producers suggested the group show more skin in their schoolgirl-inspired outfits, they were having none of it.
At the beginning of the video, Mel B. confronts one of the men on set (seemingly a producer or member of the creative team) and asks, "Why did you ask to have cleavage showing and a midriff showing?"
He replies with the typically gross answer, "It's every man's fantasy."
Then Geri walks by to put him in his place, calling him "a chauvinistic pig" before Victoria struts over, steals his sunglasses and proceeds to mock him.
"It's not sunny, stop trying to look cool," she says.
And it just keeps getting better.
Geri rips the guy for trying to up the sex-factor, asking him "What sort of example is that?" for their fans, and toward the end of the shoot, the women sarcastically thank the producer.
"He's the one who said, 'Can you show a bit of cleavage and midriff?' and we said 'No! Girl power!" Mel B. says to the camera.
Girl power, indeed. Check out the clip below:
Before You Go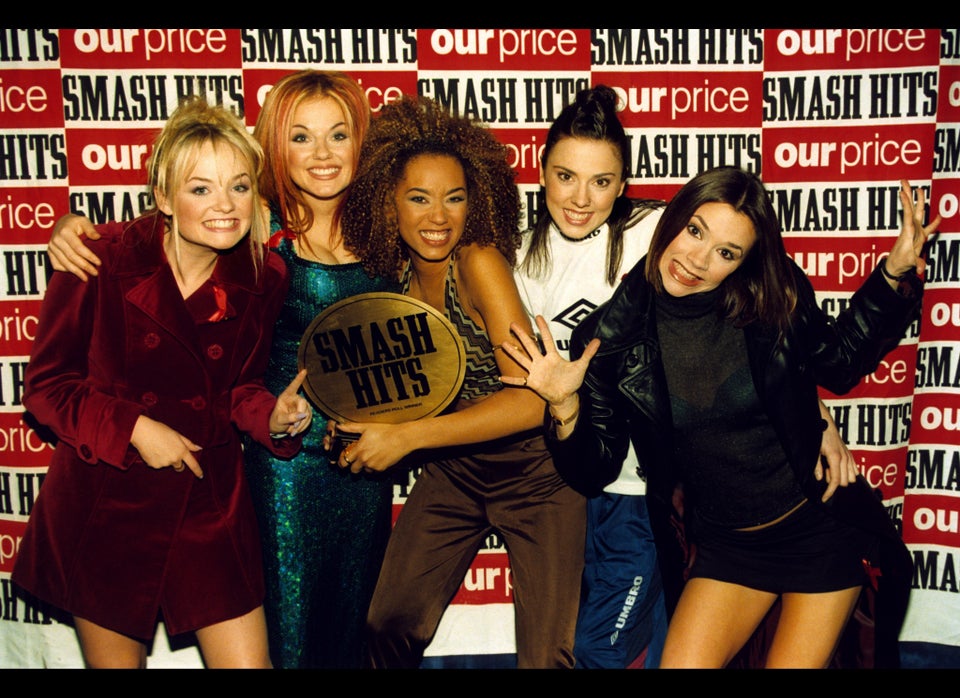 The Spice Girls
Popular in the Community