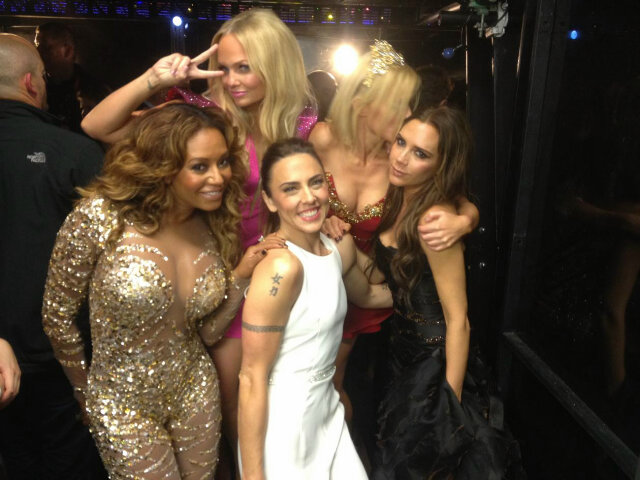 The Spice Girls, reunited for the London 2012 Olympic Closing Ceremonies.
(Photo Credit: @VictoriaBeckham Twitter)
The Spice Girls' reunion performance also got us thinking about the sage wisdom the girl group imparted in their prime. "If you wanna be my lover, you've gotta get with my friends"? Words to live by. Here are 9 other life lessons we learned from the quintet:
1. GIRL POWER!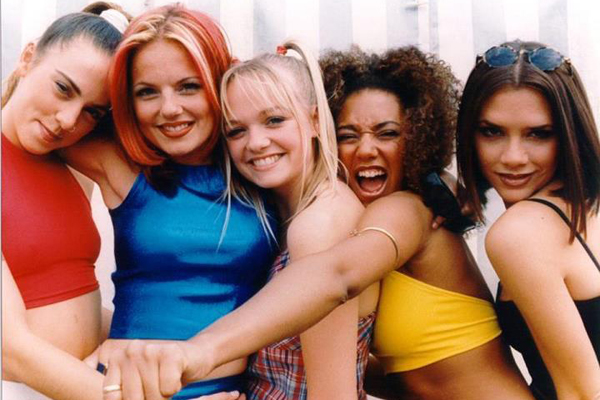 (Photo Credit: Facebook)
There is a reason the group's catchphrase caught fire.
2. Safe sex is best -- because it helps "2 Become 1."
As Emma Bunton sang: "Be a little bit wiser baby, put it on, put it on." I only understood the significance of that line half a decade after I stopped listening to the Spice Girls, but as any sex educator will confirm, it's sound advice. Also, can we talk about the lone, CGI deer left on the streets of New York City at the end of that video?!
3. Always rap about your friends in alphabetical order.
They're just easier to keep track of that way. (Note: As great as the extended rap section of "Wannabe" is, you probably shouldn't yell/perform it at a party where neighbors may get grouchy. This move will get you kicked out of said party.)
4. You don't need a significant other to have fun. In the end your female friends will "always [have] each other."
And your life will be better if you break into a spontaneous choreographed dance once in awhile. Also, this video is SO GREAT. How have we not been watching this video on repeat for the last 14 years?
5. You'll have a good night if you "Zig-A-Zag-Ah."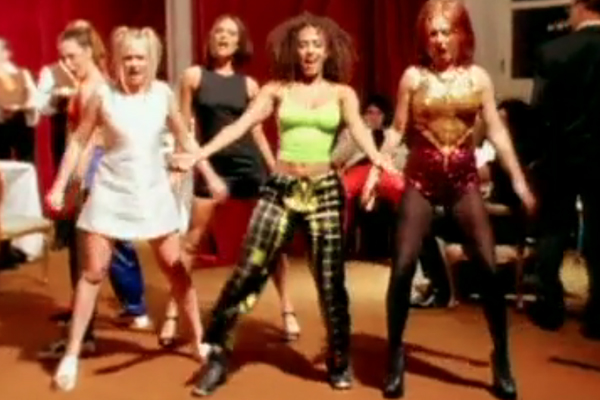 (Photo Credit: YouTube)
Just slam your body down and wind it all around. How could you NOT have fun?
6. Your friends will always be there to help you get over a bad relationship.
They might even help you kidnap a significant other who's wronged you and tie him to the top of a rad car.
7. A positive attitude goes a long way ... even in the face of a Y2K apocalypse.
"All you need is positivity" -- and a few hoverboards -- and everything will turn out OK.
8. Let your outfit reflect your personality -- or at least your personaweekly .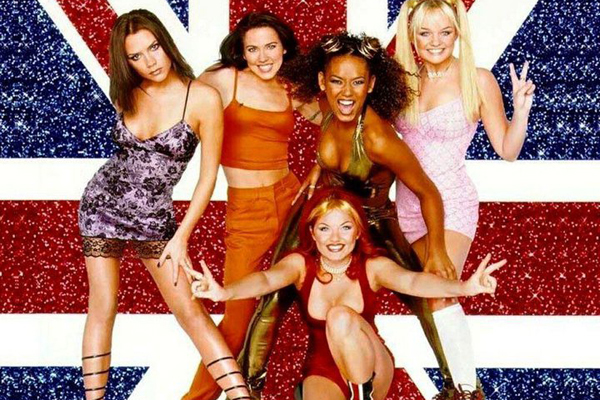 (Photo Credit: Facebook)
The pigtails left no doubt as to who was Baby. Ginger rocked her red locks, Sporty was all about the track pants, Scary took pride in her animal prints, and Posh wore a lot of classic black. Their Olympic outfits were simply updated versions of their original -- albeit manufactured -- personas.
9. Your best friends can weigh in on hard decisions.
Posh always did have it tough. "The little Gucci dress or the little Gucci dress?" Luckily the other four girls were there to put it all in perspective ... and have a massive pillow fight in their patriotic tour bus.
LOOK: Photos From The Spice Girls' London 2012 Olympic Closing Ceremony Performance
PHOTO GALLERY
Closing Ceremony 2012: The Spice Girls
Calling all HuffPost superfans!
Sign up for membership to become a founding member and help shape HuffPost's next chapter