Do you love hot sauce? Sriracha? Chile peppers? Then we have some cocktails for you.
Even if you don't, there's no need to be afraid: In mixed drinks, a little spice can be quite nice, as heat is a great way to offset sweet or savory flavors. But you need a gentle touch, since some of the best ingredients for adding an extra kick can be overpowering and downright painful when used in excess—let's just say you wouldn't want a mouthful of liquid habaneros.
So check out five of our favorite seriously spicy sippers, which fortunately pack a pinch, not a punch. (Want more recipes and articles like this in your inbox? Subscribe to Liquor.com today.) Cheers!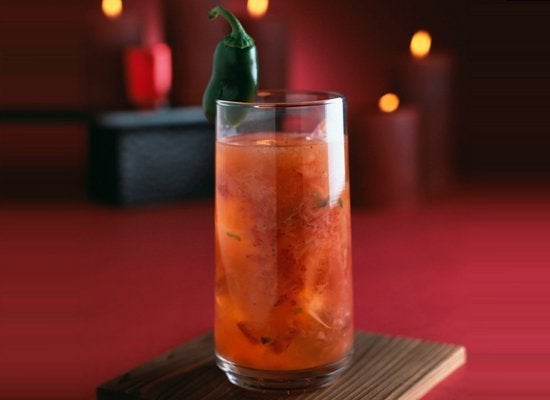 5 Seriously Spicy Cocktails