If one of your New Year's resolutions is to increase the space between you and strangers in public settings, a piece of futuristic clothing dubbed "Spider Dress" is about to make all your 2015 dreams come true.
From the mind of engineer and designer Anouk Wipprecht, "Spider Dress" is a piece of wearable technology that combines 3D printing with animatronic mechanics to create a truly sci-fi fashion experience. A series of skeletal-like limbs "respond to external stimuli" thanks to a configuration proximity and respiration sensors, meant to "defend the personal space of the wearer."
By defend, we mean the dress transforms into what appears to be a giant, aggressive arachnid, prepared to attack with all limbs at the ready. Conversely, if the wearer is calm, the appendages can beckon an outsider with more welcoming gestures.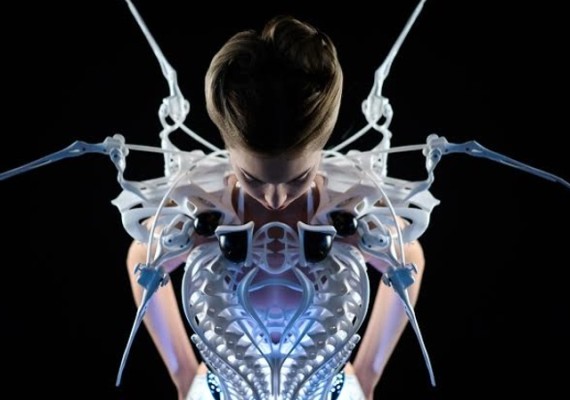 The "Spider Dress" bodice was 3D-printed in a selective laser sintering technique
"It knows when you are focused or distracted," Wipprecht explained to Vice. "It knows when your heartbeat or stress level rises and it records with a camera when your brain activity is highest to provide a sort of mood or attention map of your day."
Related
Before You Go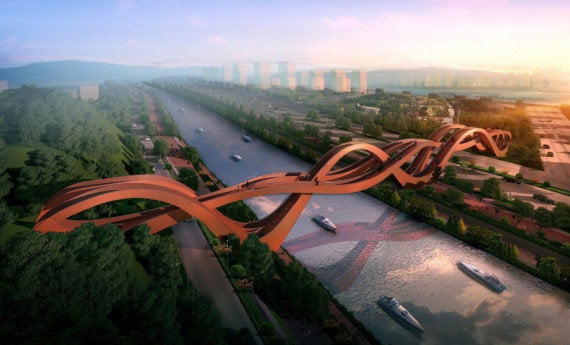 Architecture Of The Future
Popular in the Community