Hi Woolworths,Shopping as per usual for Italian Style Salad Mix....get it home....Mum goes to open the packet and we are greeted by....Is this what's actually behind the "salmonella" callbacks?Kind Regards,An arachnophobic family

Posted by Zoe Perry on Wednesday, February 3, 2016
An Australian family was given a fright when their salad was found packed with some extra protein, in the form of a giant huntsman spider.
Creepy crawly video posted to Facebook and YouTube shows the arachnid crawling around in the sealed plastic bag that reads: "All you need for a perfect salad."
"Washed and ready to use," a man reads another label printed across the Italian style mix.
Zoe Perry notified supermarket Woolworths on Facebook with her video's posting.
"We're very concerned about this Zoe, and take incidents like this very seriously," the supermarket giant responded while requesting her contact information.
Many others on Facebook appeared less concerned, however.
"Woolworths, seeing this actually makes me more faithful to your products due to the fact it clearly means it's fresh and clean of harsh chemical exposure," one person commented.
"That's value for money. Salad and a new pet," another added.
Huntsman spiders are not dangerous to humans according to the Florida Department of Agriculture and Consumer Services. Still, with their gargantuan size they likely aren't for the fainthearted.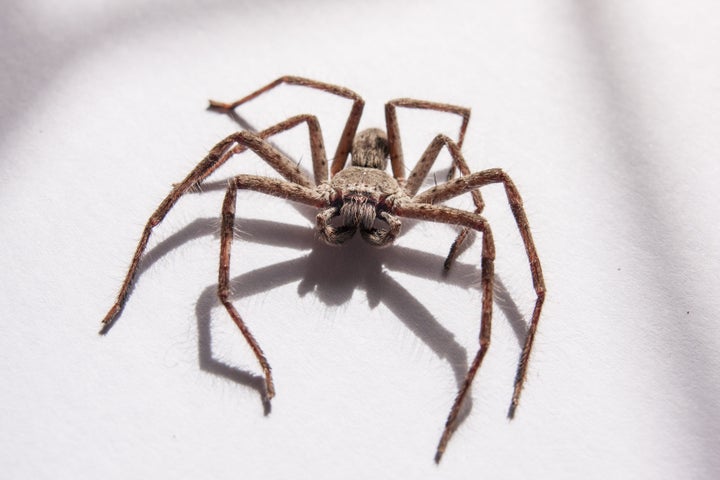 It's not clear what happened to the family's new eight-legged friend.
Calling all HuffPost superfans!
Sign up for membership to become a founding member and help shape HuffPost's next chapter