 'Spider-Man's' Andrew Garfield, Emma Stone, Rhys Ifans, and Denis Leary also posed atop the historic landmark.
"The Amazing Spider-Man" doesn't open until July 3, but Hollywood experts are already estimating the blockbuster to become the summer's second biggest box-office moneymaker following "The Avengers."
Monday's photo-op signaled a new front of warm relations between the Empire State Building and Spidey.
And if you didn't know, the Empire State Building presser kicks off Spider-Man week here in New York City, which apparently entails a slew of events taking place at the Museum of Natural History, comic store signings, and volunteer events.
See photos of the cast, including a few adorable shots of real-life couple Garfield and Stone, below: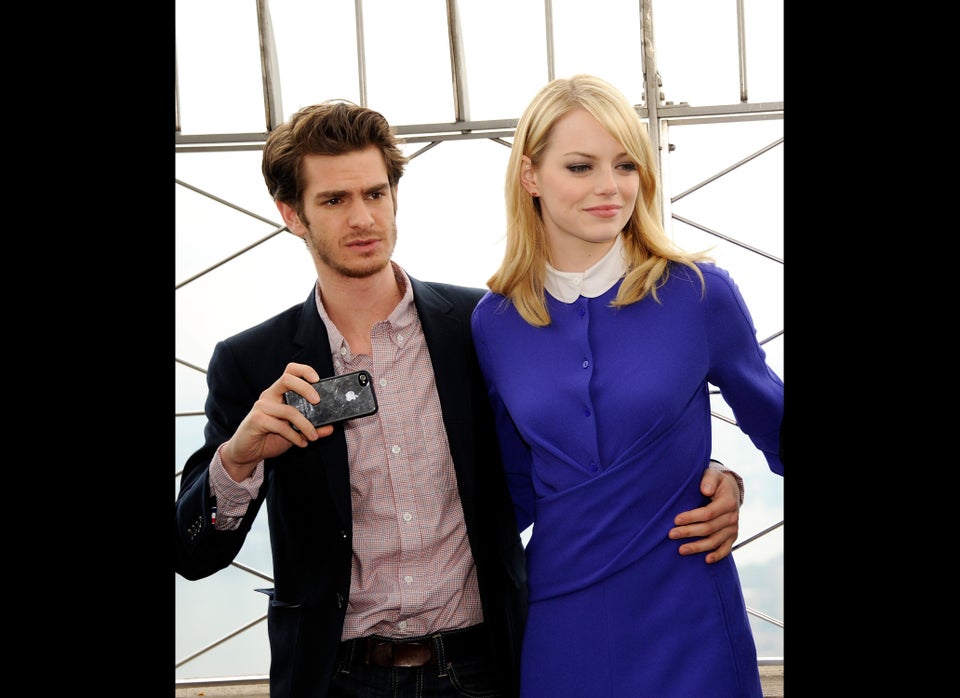 'Amazing Spider-Man' Cast Light Up The Empire State Building
Popular in the Community