Director Jon Watts advocated for a diverse cast in "Spider-Man: Homecoming," because, as he said, he wanted the film to reflect the real world. Now Jacob Batalon, one of the film's stars, wants the diversity in the Marvel Cinematic Universe to go even further.
During a Q&A session with fans on Tumblr in September, the actor and co-star Laura Harrier supported the idea of having a trans Spider-Man. During an interview with HuffPost at New York Comic-Con in October, Batalon echoed that sentiment, telling us he still wants to see a trans superhero join the MCU.
"I think it's a very important message that we understand that it's OK. That [a trans superhero] shouldn't be a problem," said Batalon. "I mean, look, I recently worked on a crew where it was multiethnic, not just one race, and that's just on the other side of the camera. It's great now that casts are being more diverse, and so it's like, 'Why not?'"
Marvel already has the framework in place for inclusive storylines. The company presented the first gay wedding in a major comic back in 2012, and there are a variety of LGBTQ characters in its universe, including popular MCU character Loki, who is gender-fluid in the comics. "Loki" writer Al Ewing also confirmed that Loki is bisexual, an identity actor Tom Hiddleston endorsed.
"I think it's great ... Loki is a shapeshifter I guess, and it also means that everybody can empathize with him. It means that there's no box he fits into. And it means he appeals to everybody. And I think the more that happens in life, the better," Hiddleston told MoviePilot.
"Guardians of the Galaxy" director James Gunn has suggested that there are already gay characters in the Marvel movies, telling The Guardian, "There's a lot of characters in the MCU and very few of them have we delved into what their sexuality is ― whether it's gay or straight or bisexual, we don't really know. So I imagine that there are probably gay characters in the Marvel universe. We just don't know who they are yet."
The director's quote references an underlying problem when it comes to diversity: visibility.
Oftentimes, LGBTQ characters that audiences connect with aren't always specifically promoted as such. Like Gunn said, these characters haven't really been "delved into." "Spider-Man: Homecoming" actually has a character named Seymour (J.J. Totah) who has been perceived by fans as gay. But that has to do more with Totah's portrayal than with the way the character was written in the script.
The actor, who opened up about personal struggles with gender and labeling in a powerful essay for PopSugar, told The Wrap, "The character was never decided to identify with a specific orientation — but I do think that after meeting with [director] Jon Watts a couple of times, when they offered me the part, they wanted me to bring myself into it."
Ultimately, Batalon told HuffPost a trans superhero "should be" in Marvel movies.
"That should be a thing. Personally, I would write a movie about it. Definitely. Definitely. That's a good thing," he added.
"Spider-Man: Homecoming" is available on Digital HD and Blu-ray and DVD.
Before You Go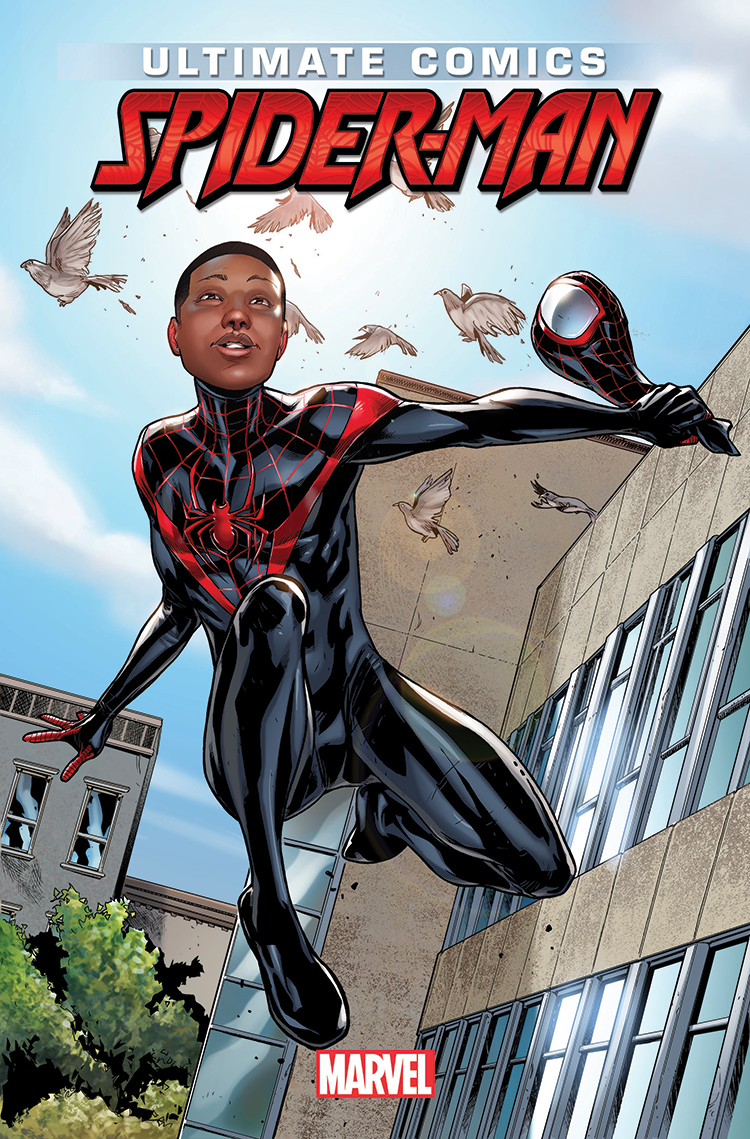 Marvel's Diverse Superheroes and Heroines
Popular in the Community