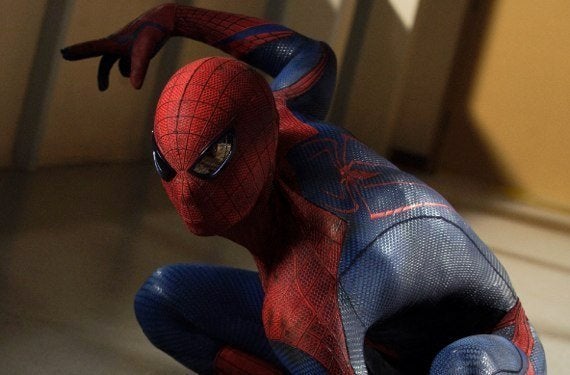 As a child, I was captivated by all the superheroes created by Stan Lee and Steve Ditko from Marvel. Back then I didn't know who the creators were, and I didn't quite comprehend the concept of the superhero archetype, but now I understand.
Stan Lee and Steve Ditko were young men, born in the 20s, growing up in a complicated and challenging time...economic depression, war and holocaust. Stan Lee (Stanley Lieber) was a Jewish boy from a poor family and his imagination was shaped by the catastrophes of the times.
Together they created fictional superheroes that could help us find strength in troubled times. What's more, the strength of their superheroes could arguably be drawn from one key fact: most of them were orphans.
Spider-Man, Superman, Batman, and The Green Lantern were all orphaned as children, and this empowered them to "do good" in the world. They experienced loss at an early age; they were sad, but resilient. And they became powerful.
I have been practicing adoption medicine since 1989. Orphaned children have a magnetic pull on me. I am compelled to care for them and envision a better life for them. Nearly all I think about is how to improve the lives of orphans, so in 1997 I created Worldwide Orphans Foundation.
Orphans have been abandoned and relinquished, and they are often abused and neglected. And yet I find they possess the secret core of how we overcome adversity. They are hardy and strong and have a "life will" deeply embedded in their visceral identity.
When I began practicing adoption medicine, I was stunned by the malnourished failing-to-thrive babies and toddlers in orphanages. I wept at the sight of them in hundreds of orphanages around the world. I cared for them when they arrived in the thousands from abroad -- newly adopted into American homes -- and admired them all. They were damaged and hurt, and yet they were the most miraculous creatures I had ever experienced. Orphans with HIV/AIDS were the most powerful. They defied the odds and medical science and had nine lives; they had no medication and rose from the deadly pneumocystis pneumonia, even when I, as a doctor, thought they were goners.
The Amazing Spider-Man opens to the public on July 3rd. I have seen it twice already in London and New York as part of a partnership with the film's star, Andrew Garfield. Worldwide Orphans Foundation has launched a campaign to bring the "Orphan Crisis" front and center. I met Andrew a couple of years ago through a mutual friend and colleague, Liz Himelstein. He had expressed a very strong desire to find a way to "do good" in the world through his work as an actor. Liz thought that Andrew and I would be perfect for one another, and she was right. From the minute we met, we had fun. We laughed and listened and connived to do good together.
Andrew's role in the movie mirrors his passion and deep commitment to the world. In the film, his character, Peter Parker (Spider-Man's alter ego), is deeply saddened by the loss of his parents. Though he is clearly loved by Aunt May and Uncle Ben, he is hurting and searching to understand why his parents left him. All of this longing turns into a deep desire to help those in need. The character identifies with all those who have experienced loss and he turns this into a fierce, unrelenting desire to help.
The power of Spider-Man's webs is, in my mind, the best metaphor for outreach to those on the brink of disaster and death. Spider silk is one of the world's strongest substances, and his spider webs touch all who are hurt and lost...it reels them in and saves them. Spider-Man only shows his face to those he saves. He reveals himself and is vulnerable and tender to the frail and fragile. He touches us with his heart (and webs).
Andrew Garfield and I traveled to Ethiopia and Haiti last spring, and he was forever changed. Like Spider-Man, he used his fingertips, heart and soul to be close to children in need. The rest is history.
Andrew is now the Ambassador of Sport for WWO. We have many programs and tools to help grow orphans into superheroes: camp, "Granny" programs, toy libraries, AIDS clinics, school, and sport. In this role, he will help grow the sport programs we currently run in Ethiopia and Haiti to strengthen the minds and bodies of orphaned and vulnerable children.
Thank you Andrew -- and thank you Spidey -- for helping kids around the world.
Dr. Jane Aronson
Founder and CEO, Worldwide Orphans Foundation
Calling all HuffPost superfans!
Sign up for membership to become a founding member and help shape HuffPost's next chapter