The Oscar-winning director told students at USC's School of Cinematic Arts that the movie business is teetering on the edge, and a few high-profile box-office failures in quick succession could catalyze dramatic changes in the way studios do business, according to the Hollywood Reporter.
Spielberg lamented that it's becoming harder and harder for even brand-name filmmakers to get their projects into movie theaters. To wit: "Lincoln," which was a critical and commercial success for the director, nearly ended up on HBO, he told the audience. Unestablished talent, meanwhile, has run into trouble getting their projects greenlit at all, because their ideas are "too fringe-y" for studios.
That's the big danger, and there's eventually going to be an implosion — or a big meltdown. There's going to be an implosion where three or four or maybe even a half-dozen megabudget movies are going to go crashing into the ground, and that's going to change the paradigm.
Hollywood has waded into increasingly tumultuous financial waters in recent years, as an explosion of competing media options has divided consumers' attentions -- and their wallets. Movies themselves, meanwhile, have become more expensive to produce.
Hollywood executives have long been paranoid and insecure. Now they have cause to be. "The business model within film is broken," says Amir Malin of Qualia Capital, a private-equity firm. Between 2007 and 2011, pre-tax profits of the five studios controlled by large media conglomerates (Disney, Universal, Paramount, Twentieth Century Fox and Warner Bros) fell by around 40%, says Benjamin Swinburne of Morgan Stanley. He reckons the studios account for less than 10% of their parent companies' profits today, and by 2020 their share will decline to only around 5%. That is because the "big six" studios (the other is Sony Pictures, owned by the eponymous electronics maker) are growing more slowly than TV. In 2012 Time Warner grossed $12 billion from film, up 20% from 2002. That compares with a more than 84% rise in the company's TV-network revenues during the period, to $14.2 billion.
As a result, feature films have gravitated into two camps: low-budget, independent fare and high-budget tentpole projects centered around identifiable franchises (a la "Iron Man"), with little in between. The risk of such a system is that, as studios make increasingly large bets on summer blockbusters, the failure of a few of them -- like, for example, Disney's "John Carter," which the studio reportedly lost $200 million on last year -- could upend the entire industry.
George Lucas, who was also on hand at USC for the opening of a new building at the School of Cinematic Arts, concurred with Spielberg's prognosis. "The pathway to get into theaters is really getting smaller and smaller."
But what would a post-"implosion" world look like?
"You're gonna have to pay $25 for the next 'Iron Man,'" Spielberg said, while, " you're probably only going to have to pay $7 to see 'Lincoln.'"

Before You Go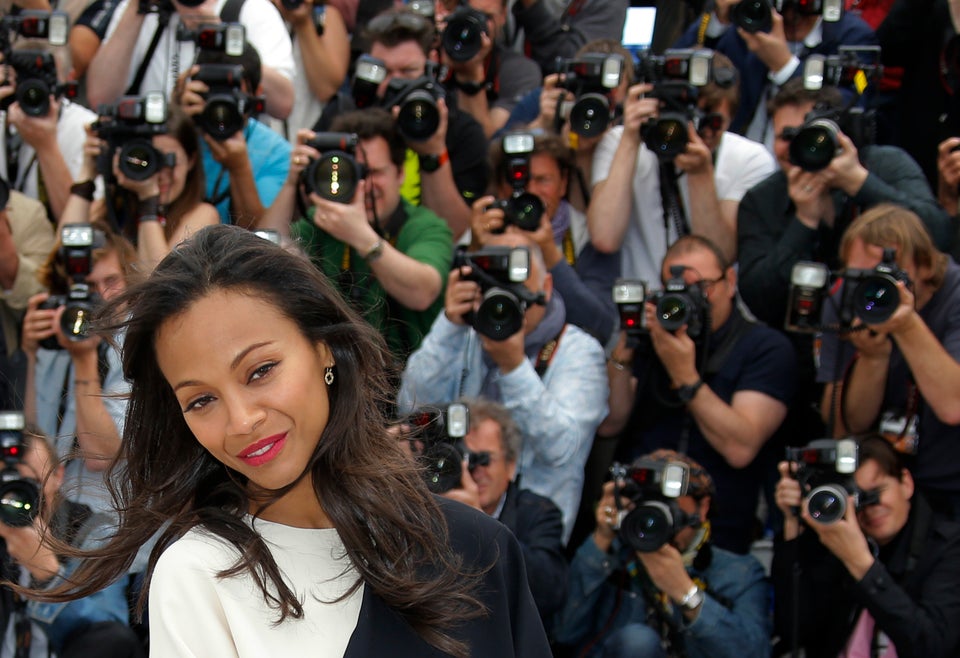 Cannes Film Festival
Popular in the Community