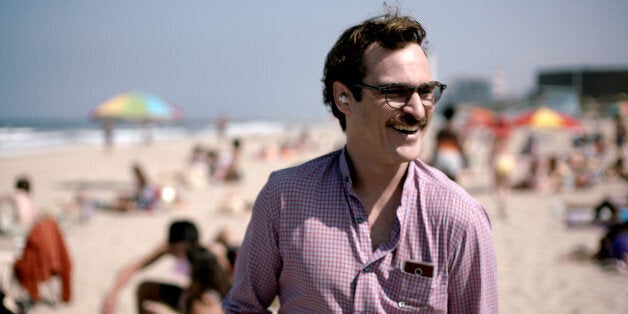 Spike Jonze has directed four films in his career, but only two in the last 11 years: "Where The Wild Things Are" and this year's "Her," a love story about a man named Theodore (Joaquin Phoenix) who falls into a romantic relationship with Samantha, his operating system (voiced by Scarlett Johansson). "Her" screened for press and industry at the New York Film Festival on Saturday morning, hours before its official premiere as the fest's closing night feature.
That Jonze takes his time as a filmmaker is evident from the first minute of "Her," which is set in a near future where iPhones have been replaced by fully immersive operating systems that are sentient enough to have personalities; the set design, costuming and other futuristic grace notes peppered throughout Los Angeles in 20-whenever are specific, weird and familiar. (Cinematographer Hoyte Van Hoytema, who also shot "Tinker Tailor Soldier Spy" and "The Fighter," and is currently working on Christopher Nolan's "Interstellar," makes the film look beautiful.) Moreover, while the premise might appear silly on first glance -- "When Teddy Met Siri" -- it's merely a set-up for Jonze, Johansson and Phoenix (plus an excellent supporting cast, featuring Amy Adams, Rooney Mara and, for one great scene, Olivia Wilde) to explore the nature of relationships, heartbreak, humanity and loneliness. "Her" is one of the saddest films of 2013, but also one of the most hopeful: Jonze threads the needle between comedy and drama in ways that surprise all the way through the final shot. (Check Variety, The Hollywood Reporter, TIME and Indiewire for other effusive reviews.)
Warner Bros. will release "Her" in theaters on Dec. 18, and expect plenty to be written about the lovely film -- and its amazing lead performances -- for the remainder of the year. (In a just world, both Phoenix and Johansson would be Oscar nominees, this despite the fact that Johansson's body is not present onscreen.) Until then, though, enjoy these seven tidbits about "Her," as learned at the film's New York Film Festival debut.
1. "Her" is dedicated to the memories of actor James Gandolfini, author Maurice Sendak, cinematographer Harris Savides and musician-filmmaker Adam Yauch. (All four had worked with Jonze in some capacity over the last 20 years.)
2. Two former "Saturday Night Live" cast members have their voices featured in "Her," as does one of Jonze's "Adaptation" co-stars. (These surprises are better left unspoiled without any further specifics.)
"Every movie I've worked on takes a long time to find what it is, and that was part of the process of this movie finding what it was," Jonze said when asked about the impetus behind the actress switch. "I'm hesitant to answer that question, because what Samantha brought to the movie by being with us on set was huge. What she gave me in the movie, and what she gave Joaquin in the movie, off camera, was huge. I think what Scarlett gave to the movie was also huge. I would rather leave it at that."
4. Chris Cooper, who was cut from the film altogether, is thanked in the end credits. So, too, are Catherine Keener, Nicole Holofcener, Bennett Miller and Steven Soderbergh, among others. As Mark Harris revealed in the recent New York Magazine cover story on "Her," Jonze asked Soderbergh to put together his own cut of the film, though the final edit belonged to Jonze and his editors, Eric Zumbrunnen and Jeff Buchanan.
6. Jonze said he met with the design team behind The High Line, an elevated park on Manhattan's West Side, to discuss the futuristic look of his film. He also revealed that he was inspired by the colors at Jamba Juice.
7. Woody Allen was a big influence on the film's script. "One of the movies I watched when I was writing ['Her'] was 'Crimes and Misdemeanors,' because that script is so incredibly written," Jonze explained. "There's a lot of talking about the idea of what the movie is about, but mostly the characters are plowing through the story, and taking you through the story, with their decisions. That was really inspiring."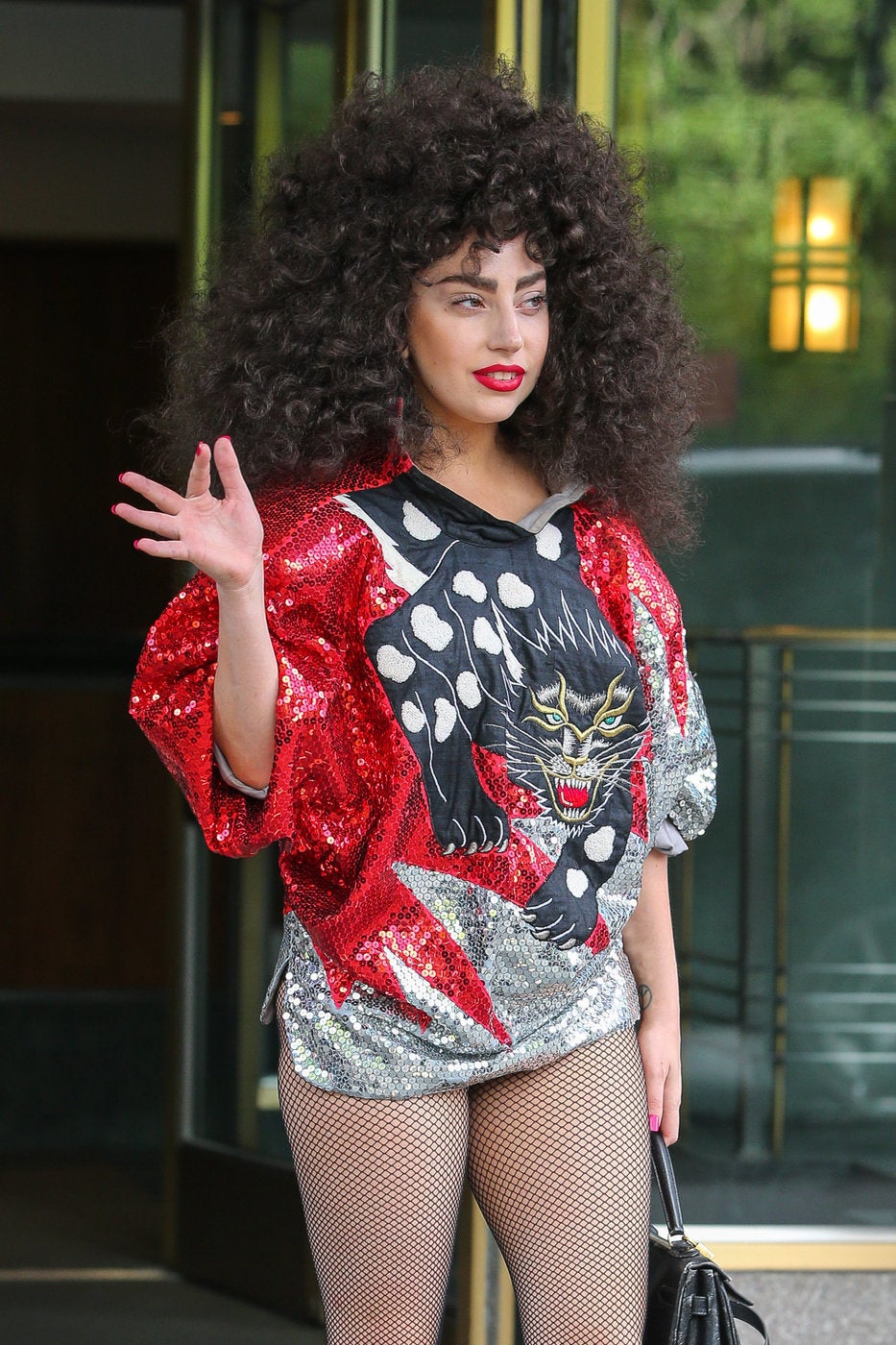 Celebrity News & Photos
Popular in the Community