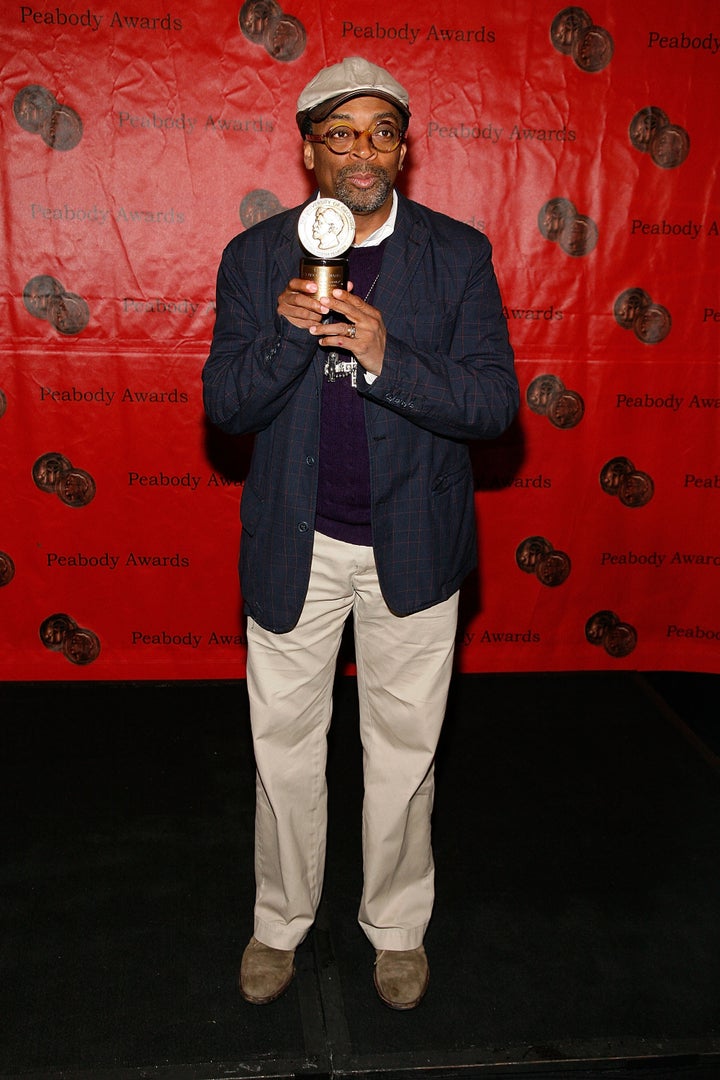 The national media's focus, rightly, heads now to Joplin, Missouri, to survey and dispatch from the scene of a devastating killer tornado. It's already been declared a state of emergency, with federal relief on its way, but if a recent pattern is any indication, the attention will be fleeting. And if that does end up being the case, perhaps Spike Lee has his next movie project.
Lee received a Peabody Award on Monday for his second documentary series on the Hurricane Katrina-ravaged New Orleans, this one titled "If God Is Willing and da Creek Don't Rise." A companion piece to his first HBO-aired look at the weather-beaten city, "When the Levees Broke Right: A Requiem in Four Acts," this new documentary explores the fledgling rebuilding effort undertaken by the city's citizens. Yet Lee isn't just looking forward -- he had sharp words for former President George W. Bush, who was in office when the hurricane crashed through the already crumbling levees.
"Under the direction, of the chief of command, President George Bush, W., it took the United States government five days to come to rescue of its American citizens," Lee told The Huffington Post at the Peabody Awards ceremony. "Five days. And I know he's written a book and whatnot, but no one's ever explained, to this day, why it took five days. In fact, we talk about, in the first one, there was a typhoon in Sri Lanka, and we were there in 2 1/2 days, we were there, and that's half way around the world, and yet it took five days for the United States to show up in New Orleans, and to this date, it's never been explained why."
The filmmaker also sounded a warning for the rest of the country: it could happen to you, too.
"Here's the thing we have to realize. The levees are all throughout the United States of America, it's not just New Orleans, it's not just Louisiana," Lee said. "And from what I've been told from experts, the levee system of the United States of America is in shambles, and unless they get the Army Corps of Engineers together, people are going to be at risk. If you live in any coastal area in the United States America, you're going to be at risk."