In the video accompanying the announcement, Lee cited the recent Kickstarter wins by "Veronica Mars" and Zach Braff as just some of the reasons why he came to the crowd-funding website for support. The director offered little other information about the project in the clip, but fans shouldn't expect the plot to rely on superheroes, CGI or explosions.
With the current climate in The Hollywood Studio System it's not an encouraging look for Independent Filmmakers. I'm not hating, just stating the facts. Super Heroes, Comic Books, 3D Special EFX, Blowing up the Planet Nine Times and Fly through the Air while Transforming is not my Thang. To me it's not just that these Films are being made but it seems like these are the only films getting made. To The Studios it seems like every Film must be a Home run on a Global scale, a Tent Pole Enterprise, able to spin off Sequel after Sequel after Sequel after Sequel after Sequel after Sequel.

[...]

Do you wish to see Human Beings dealing with each other on a Human Level? How many more explosions with Ear splitting Sound Effects can you take? C'mon People, please get behind this Joint.
In the video announcing the project, Lee elaborated on that point. "Filmmaking is what I do. Filmmaking is what I love. And you guys help me keep it going, because this is a motherf--king tough business," he said. "I'm going to keep fighting the powers that be."
The veteran director behind such films as "Do The Right Thing," "Malcolm X," "The 25th Hour," "Inside Man" and more ("This is a motherf--king body of work right here," Lee said in the video) had initially teased that the announcement would come on July 15, but the official Kickstarter bow was delayed by one week. Lee didn't specify what caused the false start.
I Want To Thank One And All For The Love And Support You Have Given Me Over The Course Of My Film Life.Monday I Will Be Making Announcement.

— Spike Lee (@SpikeLee) July 12, 2013
Good Morning To One And All. My Major Annoucement That Was Scheduled For Today Has Been Pushed Back One Week To 7/22. Stay Tuned.Peace,Spike

— Spike Lee (@SpikeLee) July 15, 2013
Unfortunately, Lee initially tweeted out a bad link to the Kickstarter page. He corrected the mistake after a second try. (Kudos to Lee for not erasing the initial errors.)
OPPS. MY BAD.Correct Link Is http://t.co/Uj0BKnX0c2 In Need Your Help On KICKSTARTER To Help Fund Newest,Lastest,HOTTEST Spike Lee Joint.YO

— Spike Lee (@SpikeLee) July 22, 2013
MY BAD AGAIN. Too excited about getting this out there. DA LINK! http://t.co/jcZVfk3Hft I Need Your Help On KICKSTARTER For My New Film.LOVE

— Spike Lee (@SpikeLee) July 22, 2013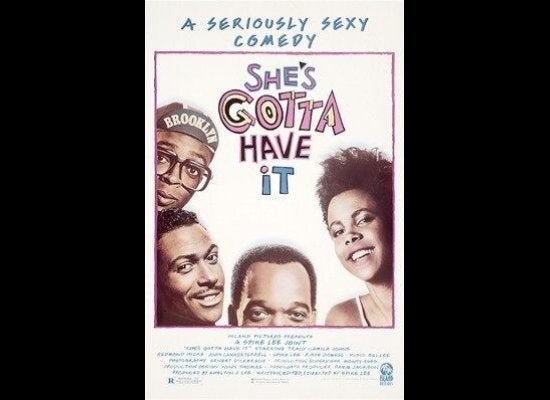 Classic Spike Lee Joints
Popular in the Community