Spike Lee isn't backing down from his bold stance against gentrification in New York City.
The filmmaker and New York native made headlines in February when he ranted about the dangers of gentrification in historically black neighborhoods. During a speaking engagement at Brooklyn's Pratt Institute, Lee lashed out at an audience member who asked about "the other side" of the gentrification debate. "You can't just come in when people have a culture that's been laid down for generations and you come in and now shit gotta change because you're here? Get the fuck outta here," Lee told the crowd.
Lee doubled down on his comments during a HuffPost Live interview on Monday about the 25th anniversary of his film "Do The Right Thing," when he responded to one of his fiercest critics in the gentrification debate, filmmaker Michael Rapaport.
In April, Rapaport had strong words for Lee over his gentrification views, saying Lee had no right to lament Brooklyn's gentrification because he now lives on the Upper East Side of Manhattan.
HuffPost Live host Marc Lamont Hill played Rapaport's words for Spike, and Spike exploded:
"First of all, motherfucking Rapaport doesn't know what he's fucking talking about. Here's the thing ... what Michael Rapaport left out because he's stupid, he did not talk about the people who can no longer afford to live in Williamsburg, who can no longer afford to live in Fort Greene, who can no longer accord to live in Clinton Hill."
Lee added that many artists carry a piece of their low-income neighborhoods with them long after they've moved up to a more expensive place.
"So should Jay Z stop rapping about Brooklyn? When was the last time Jay Z lived in the Washington Projects? So from now on Jay Z can't have any mention of Brooklyn? That is so ignorant that because I live on the Upper East Side -- that's fucking bullshit," he said.
Lee's diatribe against Rapaport also contained some very critical words about Rapaport's work.
"Look, he's not even a good filmmaker, first of all. He's not even a good filmmaker. He's not even a good filmmaker, so I don't know what he's talking about. I could live on the moon, Brooklyn is still going to be inside of me," Lee said.
Watch the full interview below:

Support HuffPost
The Stakes Have Never Been Higher
Related
Before You Go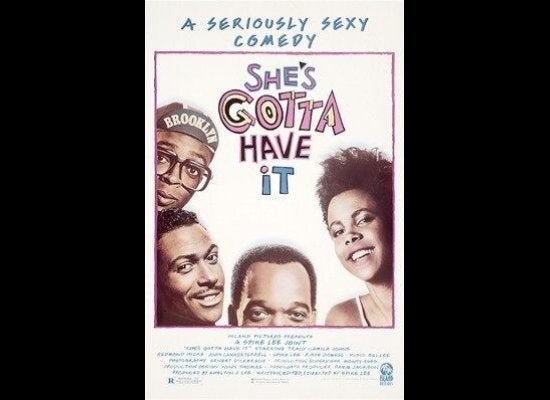 Classic Spike Lee Joints
Popular in the Community