Of that total, three people have pledged $10,000 or more to Lee's film, meaning they're entitled to dinner with the director as well as the chance to sit courtside with him at a 2013-2014 New York Knicks game in Madison Square Garden. As Lee told NextMovie in an exclusive interview on Tuesday, one of those donors was director Steven Soderbergh.
That Soderbergh would support Lee's project is far from a stretch. Both directors have been outspoken in recent years about the direction Hollywood has taken, with studios focusing on blockbusters instead of smaller, filmmaker driven projects.
"With the current climate in The Hollywood Studio System it's not an encouraging look for Independent Filmmakers. I'm not hating, just stating the facts," Lee wrote when announcing the Kickstarter project. "Super Heroes, Comic Books, 3D Special EFX, Blowing up the Planet Nine Times and Fly through the Air while Transforming is not my Thang. To me it's not just that these Films are being made but it seems like these are the only films getting made. To The Studios it seems like every Film must be a Home run on a Global scale, a Tent Pole Enterprise, able to spin off Sequel after Sequel after Sequel after Sequel after Sequel after Sequel."
"You've got people who don't know movies and don't watch movies for pleasure deciding what movie you're going to be allowed to make," he said. "That's one reason studio movies aren't better than they are, and that's one reason that cinema, as I'm defining it, is shrinking."
In earlier interviews, Soderbergh also blamed the viewing public. "American movie audiences now just don't seem to be very interested in any kind of ambiguity or any kind of real complexity of character or narrative -- I'm talking in large numbers, there are always some, but enough to make hits out of movies that have those qualities," Soderbergh said last year. "I think those qualities are now being seen on television and that people who want to see stories that have those kinds of qualities are watching television."
For more on Lee's Kickstarter project, click here. To find out who else Lee would accept money from for the film, head to NextMovie. A full look at the $10,000 reward, via the Kickstarter page, is below:
This Award Is For All Playa-Playas. For 10 Grand I'm Taking You to Dinner, Then You Will Have The Honor And Privilege To Sit Next To Me (IN MY WIFE'S TONYA'S SEAT) COURTSIDE - FRONT ROW IN THE BEST SEAT IN THE HOUSE AT THE WORLD'S MOST FAMOUS ARENA - MADISON SQUARE GARDEN TO SEE OUR BELOVED NEW YORK KNICKERBOCKERS, ORANGE AND BLUE SKIES. IF YOU DON'T KNOW THIS IS ONE OF THE TRUE GREAT SPORTING EVENTS TODAY. YOU WILL REMEMBER THIS EXPERIENCE AS LONG AS YOU LIVE. THIS IS A VERY LIMITED ITEM. YOU SLOW - YOU BLOW. THIS IS BIG, BIG TIME. PS. KNICKS WILL BE GREAT THIS COMING NEW SEASON. ------------------------------------------------- So There You Have It. The Awards Are Affordable To One And All We Need Everyone To Help This Cause. Many Thanks In Advance. I Can't Do This Without You. This Will Truly Be A Community Generated Spike Lee Joint. YA-DIG? SHO-NUFF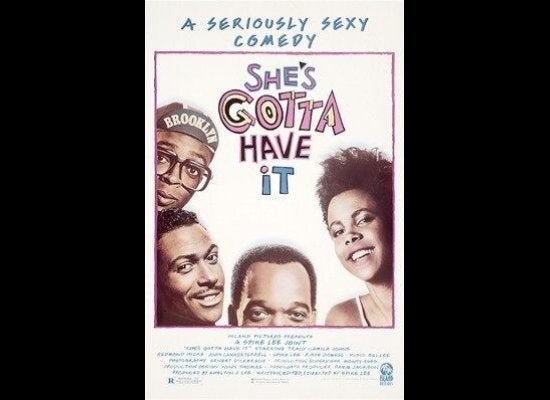 Classic Spike Lee Joints
Popular in the Community