Spike Lee is calling for Americans to "wake up" in his latest joint, an endorsement ad, for Democratic presidential candidate Bernie Sanders.
The director called on all-star team of activists and celebrities such as Harry Belafonte, Erica Garner (Eric Garner's daughter), Rosario Dawson, Susan Sarandon, Linda Sarsour, Dr. Cornel West, actress Tessa Thompson, among many others.
The video was posted just three days before the New York primary on April 19. Aptly called "Wake Up," it juxtaposes the stars addressing issues like racial inequalities, social justice, affordable housing, minimum wage and education to clips of Sanders speaking about these issues at his rally in the Bronx.
"At this crucial moment in American history, we need my brother Bernie because he's a man of integrity, honesty, dignity and courage," West said in the video. "And he's got a vision that focuses on everyday people."
Towards the end of the video, a few kids recite the preamble to the United States Constitution just before Lee prompts "Bernie from Brooklyn" to "talk to the people."
"This is a campaign of the people, by the people and for the people," Sanders said, paraphrasing Abraham Lincoln's famous Gettysburg Address.
The Brooklyn-based director has been vocal about his support for the Vermont senator for quite some time. At the beginning of April, the two met for the first time and Lee interviewed Sanders about gun violence, black voters and what the Black Lives Matter movement means to him.
Lee ended his interview with Sanders by telling him, "You got my vote. Peace."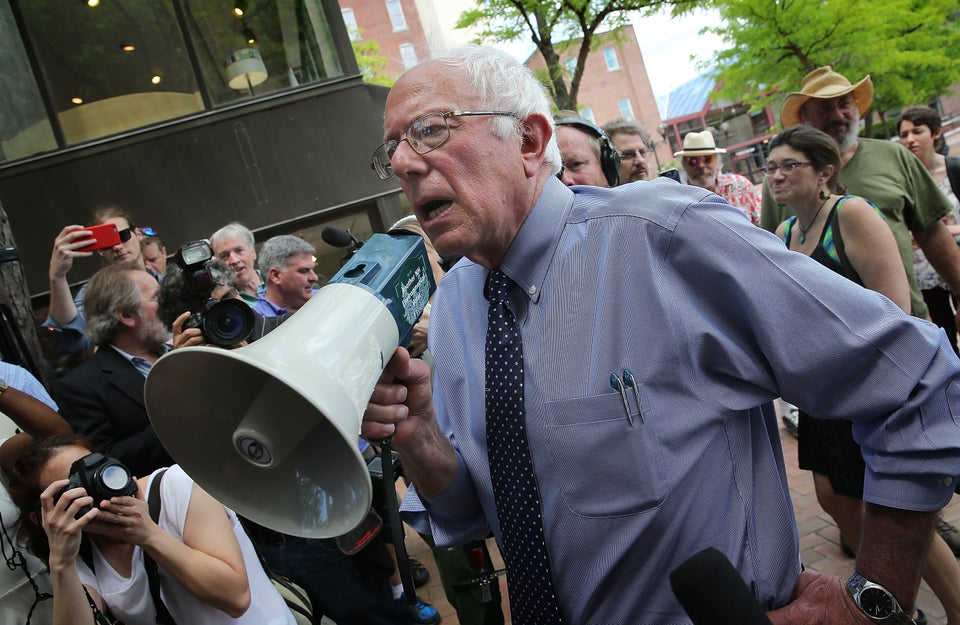 Bernie Sanders' Most Interesting Quotes
Popular in the Community