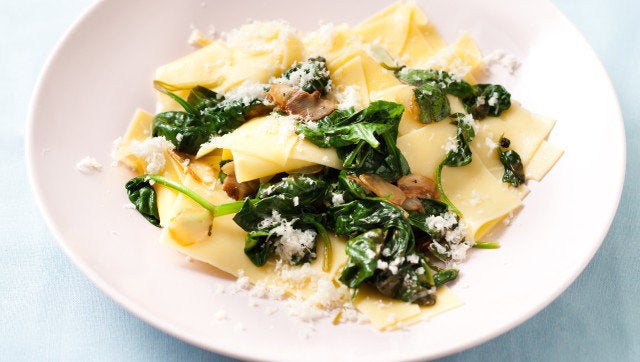 It's happened to all of us at least once -- you have either fresh or frozen spinach on hand, and your chosen spinach recipe calls for the one you're missing. The good news is that, for the most part, it doesn't matter. But there are certain times when one suits a recipe better than the other. We basically live to think about these things for you guys.
Generally, you'll want to use fresh spinach when either texture or color are of importance -- salads, pestos, frittatas and soups usually fit this bill. Frozen spinach gets its due when quantity and moisture are of paramount concern. One box of frozen spinach can amount to up to three bunches of fresh spinach when it gets cooked down, so when spinach is your main ingredient (like in spanakopita), you really can't beat frozen spinach for efficiency's sake. Also, defrosted frozen spinach makes life much easier when you need to squeeze all the moisture out of your spinach, like when you're making dips or stuffing things with spinach.
Have any fresh vs. frozen spinach tricks up your sleeve? We'd love to hear about them in the comments.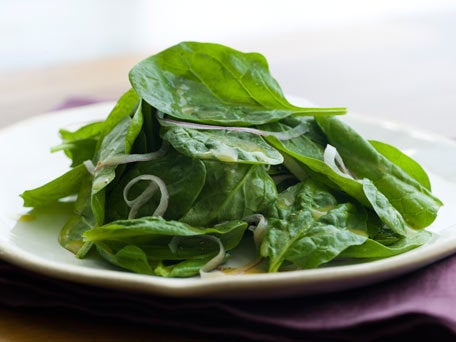 When To Use Fresh/Frozen Spinach