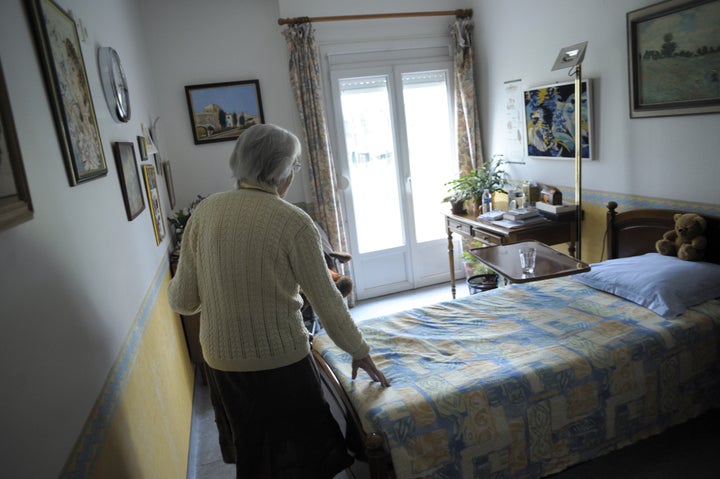 A new way of testing for signs of Alzheimer's disease in spinal fluid may help more accurately identify which people with mild memory deficits will progress to full-blown dementia, researchers reported on Wednesday.
The findings, released in the journal Neurology, are part of a push to find new ways to diagnose Alzheimer's early, before the disease causes too much harm.
"Being able to identify who will develop Alzheimer's disease very early in the process will be crucial in the future," Dr. Robert Perneczky of the Technical University Munich in Germany, who led the study.
"Once we have treatments that could prevent Alzheimer's disease, we could begin to treat very early and hopefully prevent the loss of memory and thinking skills that occurs with this devastating disease."
Current spinal fluid tests for Alzheimer's look for an imbalance in two proteins: beta amyloid, which forms sticky plaques in the brain, and tau, which is seen as a marker of brain cell damage.
People with Alzheimer's tend to have lower levels of beta amyloid and higher levels of tau protein in their spinal fluid, and doctors often test for this to confirm the dementia is caused by Alzheimer's.
In the study, Perneczky and colleagues looked for remnants of a key building block of beta amyloid called amyloid precursor protein or APP.
"If you are cutting out a cookie, it's the dough around the cookie that's left behind," said Dr. Marc Gordon, an Alzheimer's researcher at The Feinstein Institute for Medical Research in Manhasset, New York.
"That is what they were measuring here," said Gordon, who was not involved with the study.
The researchers collected spinal fluid from 58 people with slight memory problems, or mild cognitive impairment, a condition that often progresses to Alzheimer's.
After three years, 21 people had developed Alzheimer's, 27 still had mild cognitive impairment, eight people had reverted back to their normal cognitive health, and two others developed a condition called frontotemporal dementia and were excluded from the analysis.
The study showed that people who progressed to Alzheimer's had significantly higher levels of this remnant of APP called soluble amyloid precursor protein beta in their spinal fluid than those who did not develop Alzheimer's.
When combined with other biomarkers, such as the presence of tau and a person's age, the test was roughly 80 percent accurate in predicting whether the disease would develop.
And they found that the form of beta amyloid normally used to test for Alzheimer's was not a good predictor of which patients with mild impairments might progress to dementia.
While the study is very early, Gordon said tests like this will be needed as companies try to develop treatments for Alzheimer's that can keep the disease from progressing.
Some 26 million people have Alzheimer's, a fatal disease that is the most common form of dementia. Current drugs only help symptoms, but no drug can arrest Alzheimer's, which costs $604 billion a year to treat.