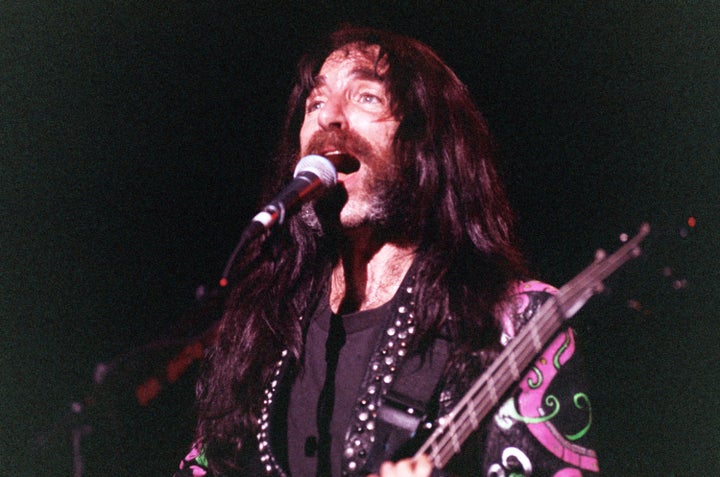 "This Is Spinal Tap" star and co-creator Harry Shearer is singing "Gimme Some Money," but it's not part of a new reunion tour. He's suing the company that owns the film's rights for $125 million.
Shearer, who plays bassist/zucchini aficionado Derek Smalls in the cult classic rock mockumentary, filed a lawsuit against Vivendi and its StudioCanal subsidiary for fraud, breach of contract and failure to pay a share of the profits from the film and its related properties.
Vivendi had no comment on the lawsuit.
Shearer, Christopher Guest, Michael McKean and Rob Reiner created the band Spinal Tap in the 1970s; the four also wrote the 1984 movie at the heart of the dispute as well as the band's songs "Big Bottom" and "Hell Hole."
Guest, McKean and Reiner were not party to the lawsuit, which stated that the four were supposed to share 40 percent of the profits related to the film and its music, per their deal with Embassy Pictures. Embassy's films and other assets were bundled and sold over the years, with Vivendi eventually gaining ownership of "This Is Spinal Tap."
He claims the film is "on view almost constantly." It had two theatrical releases, has been available in just about every video format over the years and gets regular play on cable TV.
"And yet most of that time, according to Vivendi, it hasn't been profitable," Shearer said.
"I am just one person seeking redress for blatant injustice," he wrote on the site. "But I hope this lawsuit will, in its own way, help set a new precedent for faithful and transparent accounting practices, and fair artistic compensation, industry-wide."