Capping off a banner week for idiotic brand use of social media, Spinnin' Records posted a photo of a CDJ with a stove burner in place of the CD deck and captioned it, "Pioneer finally developed a CD-J for women."
The electronic dance music label posted the image (which has long been circulating in other hotbeds of misogyny, like nightlife promoters' Instagrams) on both its official Facebook and Twitter accounts, where they remain at the time of this writing.
In four follow-up tweets, the label offered up a decidedly lackluster mea culpa: "As a record label that works with both male and female DJS and artists, it was of course never our intention to offend anyone. And definitely not women in specific. Therefore, we would like to apologize to those we have unintentionally offended with the tweet." (Quick deconstruction: Noting that you know women exist and work with them doesn't do much in the way of erasing misogyny, and neither does letting people know that you didn't "intend" to offend them by posting offensive content.)
On Facebook, the brand chose a different way to react to the criticism, admonishing anyone who was offended by the photo: "Music's all about having fun and this post was obviously not meant to offend anyone."

Here's the thing: Aside from being the type of joke an elementary school boy first discovering and reveling in sexism would make, Spinnin's post rubs fans the wrong way because dance music is a genre that's still very much a boys' club.
Yes, there are a number of very talented women who make dance music and tour the world successfully as DJs. Nervo, a female DJ duo from Australia, is currently in the top promotional video on Spinnin's own website. But both as a journalist covering music and someone with female friends in the industry, I can say without a shred of doubt that working in dance music is harder for women than it is for men.
I've personally witnessed countless industry folk and managers (including one that manages a very popular female-male dance group) ask female artists if they "really know" how to produce and whether or not other people (read: men) ghost-produced their work. Other stereotypes: That female DJs are actually just models who use pre-mixed sets, that women in the industry have slept their way to the top -- the list goes on.
Another illustrative example: CBS and Astralwerks launched a female DJ competition this year. The name of the contest? "She Can DJ," as though that's a discovery of some sort. Can you imagine a company as big as CBS promoting a contest called "Black Man Can Sing" or "He Can Talk"? Probably not.
Given that by Saturday morning, Spinnin' still hadn't even deleted the image from either their Twitter or Facebook accounts, where it continues to be shared from, you can bet that it's only faking an apology on one of the platforms because negative responses reached a critical mass.
Why post a misogynistic joke when you're a brand? Spinnin' isn't lying when it says it never thought people would be offended by the photo and caption. The label clearly went trolling for "likes" and retweets because it knew it could get away with it -- which is where you come in.
On Friday, Spinnin' decided it makes enough money from frat boys in bro tanks. Luckily for dance music fans with any sense of decorum, there are plenty of other record labels putting quality music out.
BONUS: Try finding a woman in the gallery below.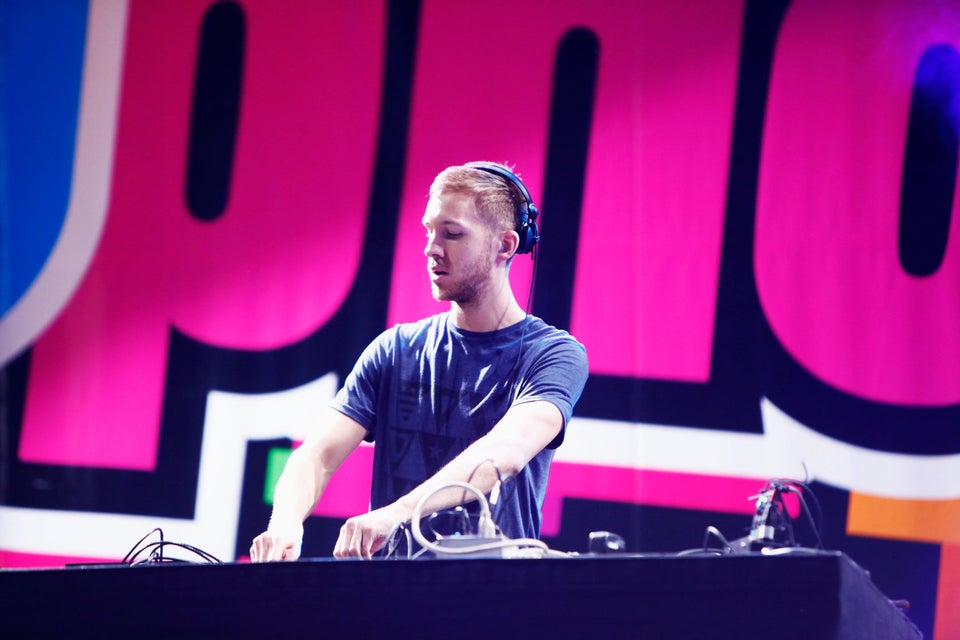 Forbes' Highest-Paid DJs Of 2013
Popular in the Community