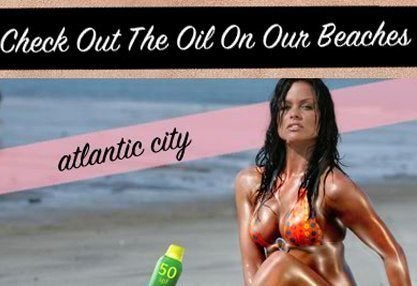 Spirit Airlines wants you to enjoy Florida's oily beaches, and the discount airliner isn't apologizing for it.
On Tuesday, the company urged customers to "Check Out The Oil On Our Beaches, Plus $50 Off" in an email blast and promotion on the front of its website, sparking outrage that the airline would make light of the crude gushing into the Gulf of Mexico and fouling beaches. (The promotion is still going, featuring women lounging on beaches covered in tanning oil.)
"It is unfortunate that some have misunderstood our intention with today's beach promotion," the airline said in a follow-up statement, a classic in the we're-sorry-you're-such-an-idiot genre. Spirit primarily serves the Southeast and Caribbean.
Spirit, which recently made news for a pilot strike that canceled flights, is better known for being among the first in the industry to begin charging for luggage. It has never been one to shy away from controversial, sexist or offensive remarks in its promotion, which it routinely dubs "Red Light Specials."
Some off-color Spirit promotions from the past months:
"We're Proud of our DDs!" -- by which they say they mean "Deep Discounts"
"Pole Dancing Can Be Cold!" -- something about not going to the North Pole, but instead to sunny beaches
"MUFF to Diving Destinations!" -- according to Spirit, that would be "Many Unbelievably Fantastic Fares"
Related
Popular in the Community