For their latest promotion, the airline is causing a stir with a new "69" deal to celebrate the 69th plane in Spirit fleet. The ad is about as inappropriately worded as you can imagine. See below: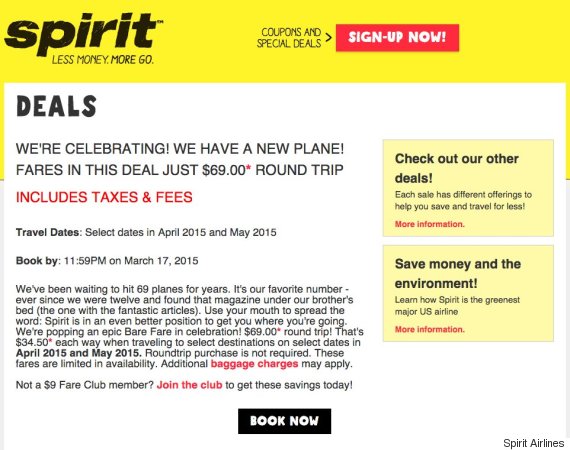 We've been waiting to hit 69 planes for years. It's our favorite number - ever since we were twelve and found that magazine under our brother's bed (the one with the fantastic articles). Use your mouth to spread the word: Spirit is in an even better position to get you where you're going. We're popping an epic Bare Fare in celebration! $69.00* round trip!
When asking if the ad was inappropriate, Spirit Airlines Director of Corporate Communications Paul Berry said in an email, "Not at all. I believe it is different than what other airlines would do. It's provocative, irreverent, and supposed to be controversial."
Related
Before You Go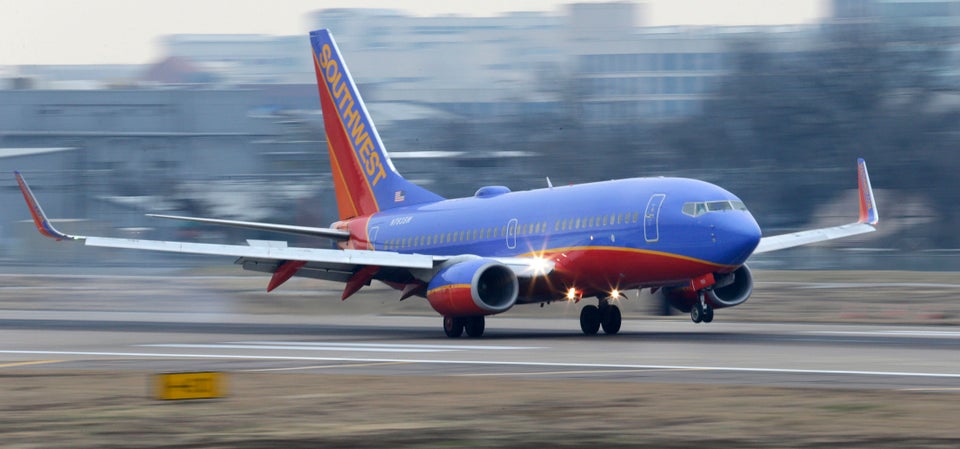 Airlines With Rudest Flight Attendants