Spirit Airlines has never been one to shy away from a joke. But the company's latest campaign, which riffs on a hazing scandal that has engulfed the Miami Dolphins, has critics saying it's in the wrong spirit.
The ad in question features a downcast businessman sitting on the floor of what looks to be an airport. With one hand, he supports his head, which is wrapped in a helmet featuring the Miami Dolphins colors (aqua-green and orange). A block of text to his immediate left reads (again in the Dolphins' colors), "Don't be bullied by high fares. Fly incognito out of Florida or any place for that matter."

Critics have been quick to label the ad humorless, calling out Spirit for making light of the issue.
"As with many of our sales, we take a thought-provoking tongue-in-cheek look at a recent news events and the related media reaction," a Spirit Airlines spokesperson said in an emailed statement to The Huffington Post. "We do not condone bullying."
The company ultimately pulled the ad and issued an apology.
This article has been updated with a statement from Spirit Airlines.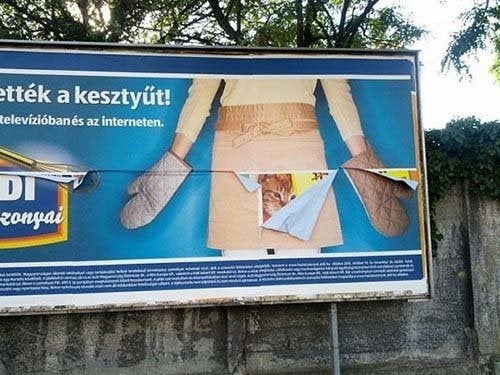 10 Ridiculous Ads That Will Make You Say WTF?!